Sales Have Ended
Registrations are closed
Wavier of Liability Form Link https://cdn.evbuc.com/eventlogos/29755771/churchwaiverofliability.pdf
Sales Have Ended
Registrations are closed
Wavier of Liability Form Link https://cdn.evbuc.com/eventlogos/29755771/churchwaiverofliability.pdf
Description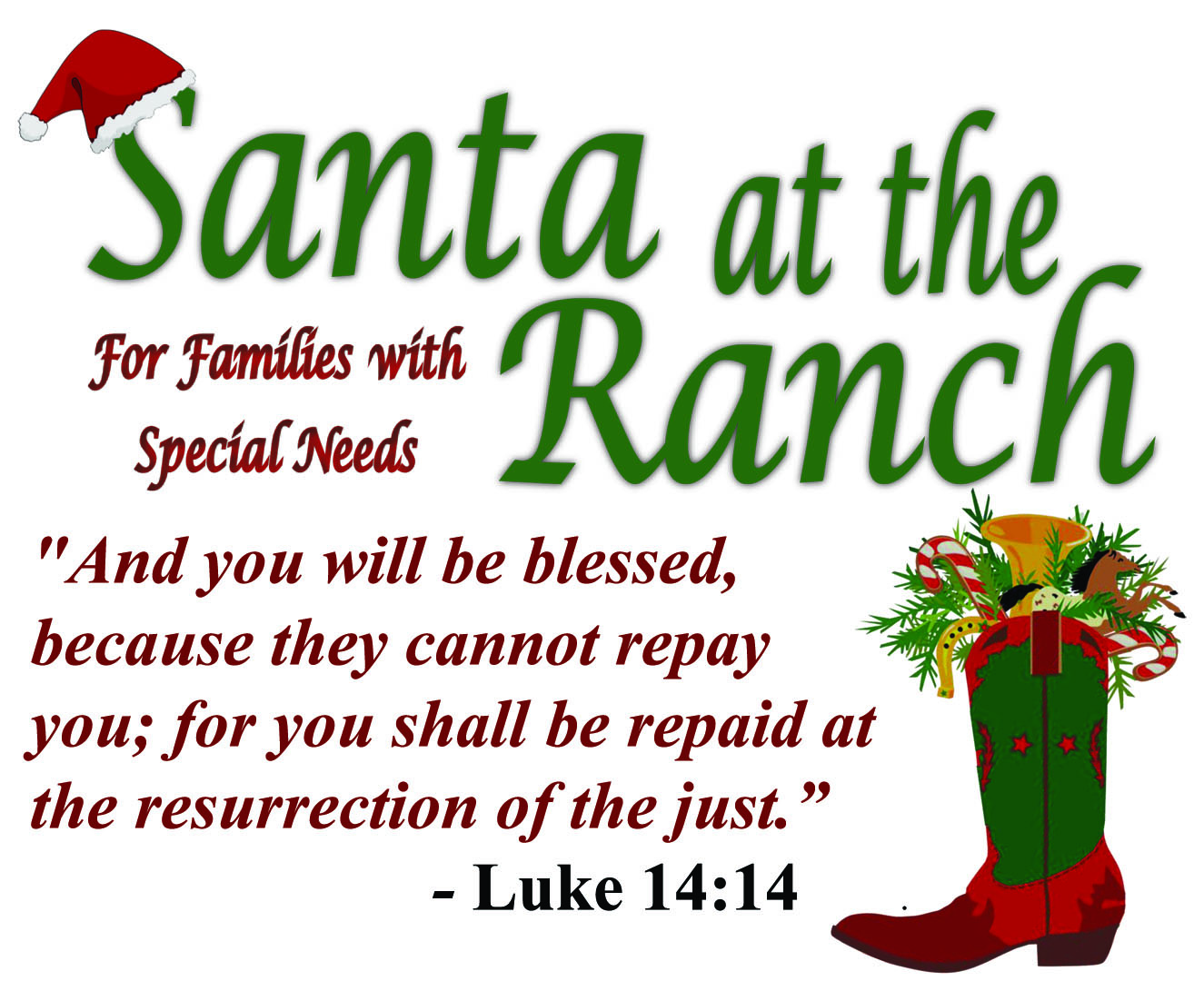 OBJECTIVE:
---
God uses the disabled for His glory. God allows some people to be disabled to show His awesome love for all of creation and to help us imitate His love.
For us, Christians, we must use every opportunity to let our actions be a way of glorifying the power of the Holy Spirit. We thank God for every volunteer's heart to serve, and the desire to glorify God.
Families with special needs will bring all of their children to enjoy this free event. Activities will include: Meeting the Ranch Animals, Playing Games, Create Crafts, Visit with Santa Claus, and enjoy Holiday Refreshments!
Volunteers are needed to set up for the event, will be running games, helping with arts & crafts, helping Santa Claus and assisting with refreshments all in the beautiful Ranch setting.
Families will enjoy hay rides and horseback rides as well. After the event, we will be cleaning up and putting away event supplies.
AGE RESTRICTION:

---
Age 14 and older (REQUIRED)
ADULT (REQUIRED) - Are you 18 or Younger?
REQUIREMENT: if you are a youth (18 or younger) that you must have an an ADULT servant come with you.
https://cdn.evbuc.com/eventlogos/29755771/churchwaiverofliability.pdf
GUIDELINES:
- Your help is needed the ENTIRE shift for which you volunteered!
- Comfortable shoes and pants are highly recommended as most positions require standing or walking.
SCHEDULE:
---
SATURDAY - DECEMBER 10
12:00 PM - Check-in attendees with Required Permission Forms
12:15 PM - Prayer at the Church
12:30 PM - Orientation (Required)
1:30 PM - Arrive at the Event
4:30 PM - Leave for Fellowship Meal
6:00 PM - Return to Church
TRANSPORTATION:
---
Each church will be responsible for transportation to the Church, Event, and to the Fellowship Meal
'"Life is an opportunity to serve, love, and forgive as God, himself, has done for us."
Questions: Contact your local servant or Ray Abdelmalek
Thank you - you make this day possible and you make an impact by giving of your time! You are appreciated!