Santa Fe Harvest Swap

Sunday, October 21, 2012 from 10:00 AM to 12:00 PM (PDT)
Event Details
The Santa Fe Harvest Swap
is a place to celebrate and share the bounty of our gardens, orchards, barnyards, and wild lands. Bring the extra harvest you know you can't use, and let it be your currency to barter your way to a dream pantry.

Who
We welcome everyone, as long as you bring something you made, grew, or foraged yourself. You must pre-register to attend. If you plan to bring a family member or friend who will be swapping their own foods, please register them separately.

Space is limited.
If you register and are unable to attend, someone else loses a chance to come. Please contact us if you need to cancel, or would like to be on a waiting list.

When
Sunday, October 21st
10:00am - 12:00pm
Please be prompt!

Where
The Railyard Park Community Room
Located in the Railyard Park on Callejon and Paseo De Peralta
Park in the lot behind Site Santa Fe
The Community Room is the Metal Building next the the Public Bathrooms
between the Park and the Train Tracks


What to Bring
Whatever you've canned (according to Dept. of Ag regulation specs, please!)—chutneys, jams, fruit butters, sauces, salsas, whole fruits, pickles. Also welcome are vinegars, condiments, fermented fare, dried fruits, cider, chiles, garlic, tinctures, honey, seeds, baked goods, fresh garden vegetables and dried culinary or medicinal herbs.

You can bring multiple items, in any quantity.

Please be prepared to list all ingredients and shelf life information separately if not included on your label. Keep in mind that swappers will be examining and picking up your goods, so be sure to package them in a way that protects the food and makes it clear the amounts you want to swap.
If possible, you should also bring samples for others to try.
More Info on this wonderful idea can be found in these links
http://www.foodswapnetwork.com/what-is-a-food-swap/
http://www.foodswapnetwork.com/how-to-attend/

The Honor Code
This is a community event; however, participants must pre-register, which means this event is operated as a private club.
In addition, all swap participants adhere to an honor code of using the highest cleanliness standards in their own kitchens and gardens to prepare their swap items. Swap participants must agree to the following terms before registering:
• By participating in this event, you are acknowledging that the food items being shared are not necessarily prepared in commercial kitchens or spaces inspected by any government agency.
• By participating in this event, you are also acknowledging that you will use the highest standards of safety and cleanliness in food preparation.
• By participating in this event, you assume all liability; specifically, you agree to not hold liable food swap hosts, swap venue owners/providers, or other swap participants.
By registering for the Santa Fe Harvest Swap you agree to these terms.

A $5 donation at the door will be used to cover the cost of the space and pay the bounty forward to a Local Food Sustainability non-profit.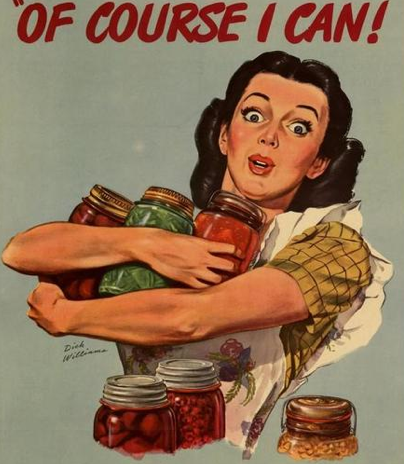 Please contact us with any questions
Erin O'Neill -seedybeans@gmail.com
                                             Kyce Bello -akbello@hotmail.com
When & Where

Railyard Park Community Room
Paseo De Peralta
Santa Fe, NM 87505


Sunday, October 21, 2012 from 10:00 AM to 12:00 PM (PDT)
Add to my calendar
Organizer
 We are a group of folk seeking to make our homemaking a bit more radical. We are raising our children, gardens, and assorted livestock, building new skills, making stuff, recovering from capitalism and the consumer economy, living simply, and connecting with one another.