Description
Santa Cycle Rampage, Saturday Dec. 7th, 2019
The Most MAGICAL ride of the year!
7 am – 9 am –BelAir Cantina Tosa, 6817 W. North Ave., Wauwatosa
Pre-registered riders check-in
Day-of Registration
Pick up your collector's pin for first 500 registrants
Pick Up Pre-Order or buy day-of merch
9:30 am – Ride leaves from 69th and North Ave.
10:15 am – Ride ends at Lakefront Brewery, 1872 N Commerce St. (open to Santa and his helpers from 10am – 12pm)
Pins and merch also available at Lakefront until 11:30am at Bike Fed tent.
Pin Design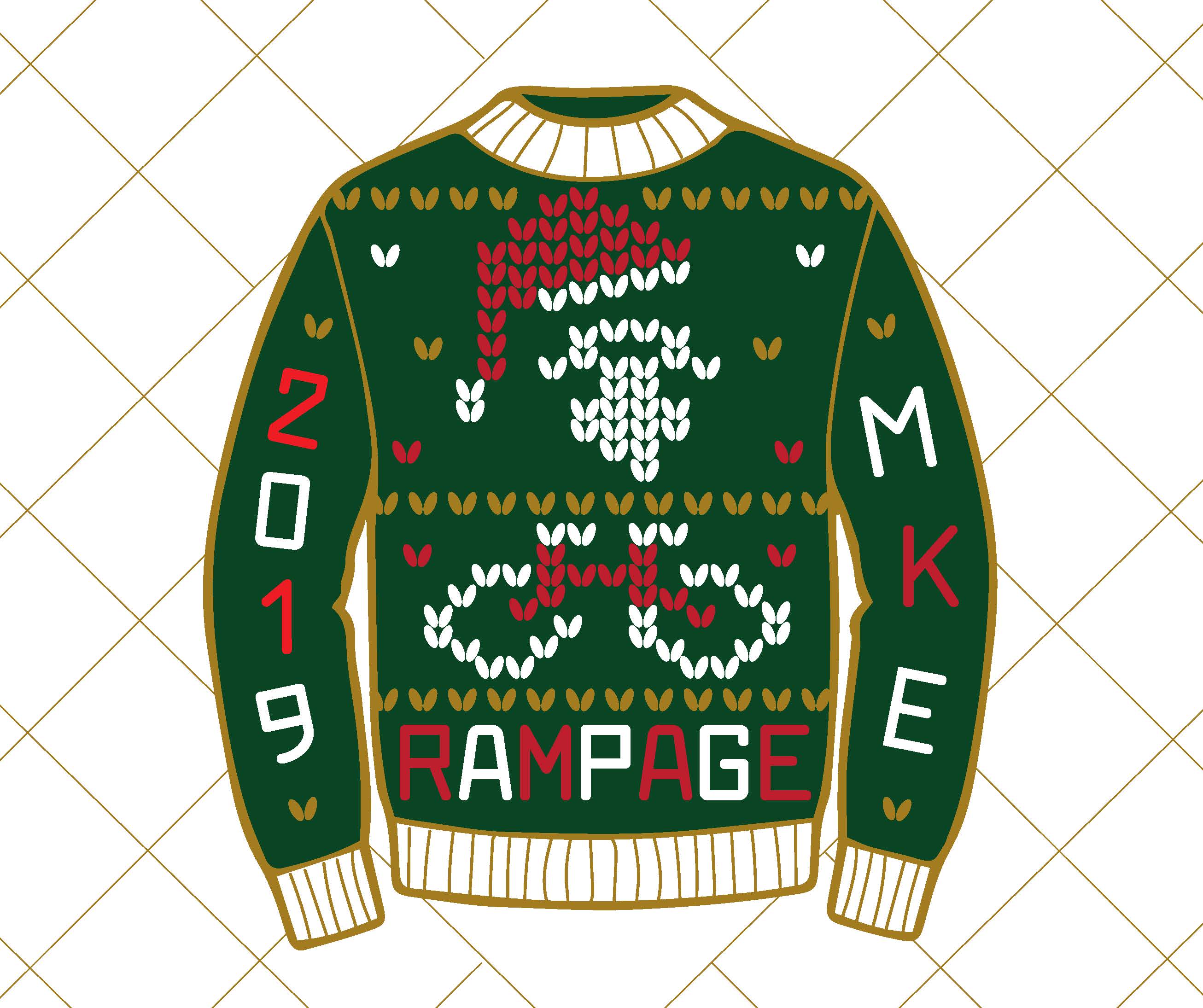 WHY SHOULD I REGISTER AND PAY TO RIDE MY BIKE?
Organizing this roving Holiday Party on bikes takes lots of behind the scenes work. Just like the real Santa and elves work hard all year to prepare for one night, Bike Fed staff and partners work behind the scenes to prepare for the Rampage many months in advance. Your registration fees help pay staff at the Bike Fed who work tirelessly to make biking better for anyone who wants to get on a bike in our state! And in case the spirit of giving during the holiday season isn't enough to convince you NEW THIS YEAR the first 500 paid registrants will receive a COLLECTIBLE PIN & ALL paid registrants are entered in a Raffle to win a SARIS hitch rack!
EACH PAID REGISTRANT IS ENTERED TO WIN THIS SARIS Super Clamp EX-2 a $500 value!(Raffle will be drawn on Monday December 9th to make sure we have all registrations processed and in the drawing pool)
See the list below for other Santa Gathering places to enjoy holiday cheer before and after the ride. Keep in the loop as we announce special offers for Santa's helpers on our Santa Cycle Rampage Facebook community and Facebook event page. If you have a favorite cafe or tavern that wants to be listed as a Santa Rampage gathering place, ask the owner or manager to email Jake.Newborn@WisconsinBikeFed.org
Belair Cantina, Wauwatosa, 6817 W North Ave., Wauwatosa 7am pre-ride check-in FREE TAMALES
Cafe Hollander Wauwatosa Village, 7677 W State St. 8am-9am
Cafe Hollander Downer, 2608 N Downer Ave. 8am-10am
Cafe Centraal, 2306 S Kinnickinnic Ave., Bay View 8am-10am
Fyxation, 2943 N Humboldt Ave., Milwaukee 8am-10am
Cranky Al's, 6901 W North Ave. 7am-9am
Great Lakes Distillery, 11am-2pm, 616 W Virginia St., Milwaukee
Mobcraft Brewery, 505 S 5th St, Milwaukee. Craft Beer and pizzas and Candy Krampus Beer! 11am-3pm
Kegel's Inn, 5901 W National Ave. West Allis Open to feed Santas 8am to 11am, reopens at 4:30pm
Drunk Uncle, 1902 S 68th St, West Allis, 11am-4pm $1 IPA draft beers!
Kochanski's Concertina Beer Hall, 1pm-close, 1920 S 37th St., Milwaukee
Lakefront Brewery, Open 10:00am-Noon, 1872 N Commerce St., Milwaukee
Nomad World Pub, Santa Mike lights the fire pit lit at 7AM with drink specials and food, then he leads the shortest official Santa ride to Lakefront Brewery! 1401 E Brady St, Milwaukee
Boone and Crockett, 818 S Water St. 2pm-6pm
Company Brewing, 735 E. Center St. 8am-10am
Cream City Hostel is offering 20% off any of our rooms or beds during the week of Santa Rampage 2019. Crash with us and keep the party going in Riverwest with indoor bike storage, showers, self-serve kitchen and plenty of coffee/tea to get you awake the next morning with local brunch spots. Use the code "Santa2019" on our website www.creamcityhostel.com
At the end of the registration form look to treat yourself and a loved one to a LONG SLEEVE TRIBLEND, dark emerald green, LS shirt with red/white print shirt (XS-XXL,$30) with this ugly sweater theme design by local artist Nicole La Brie!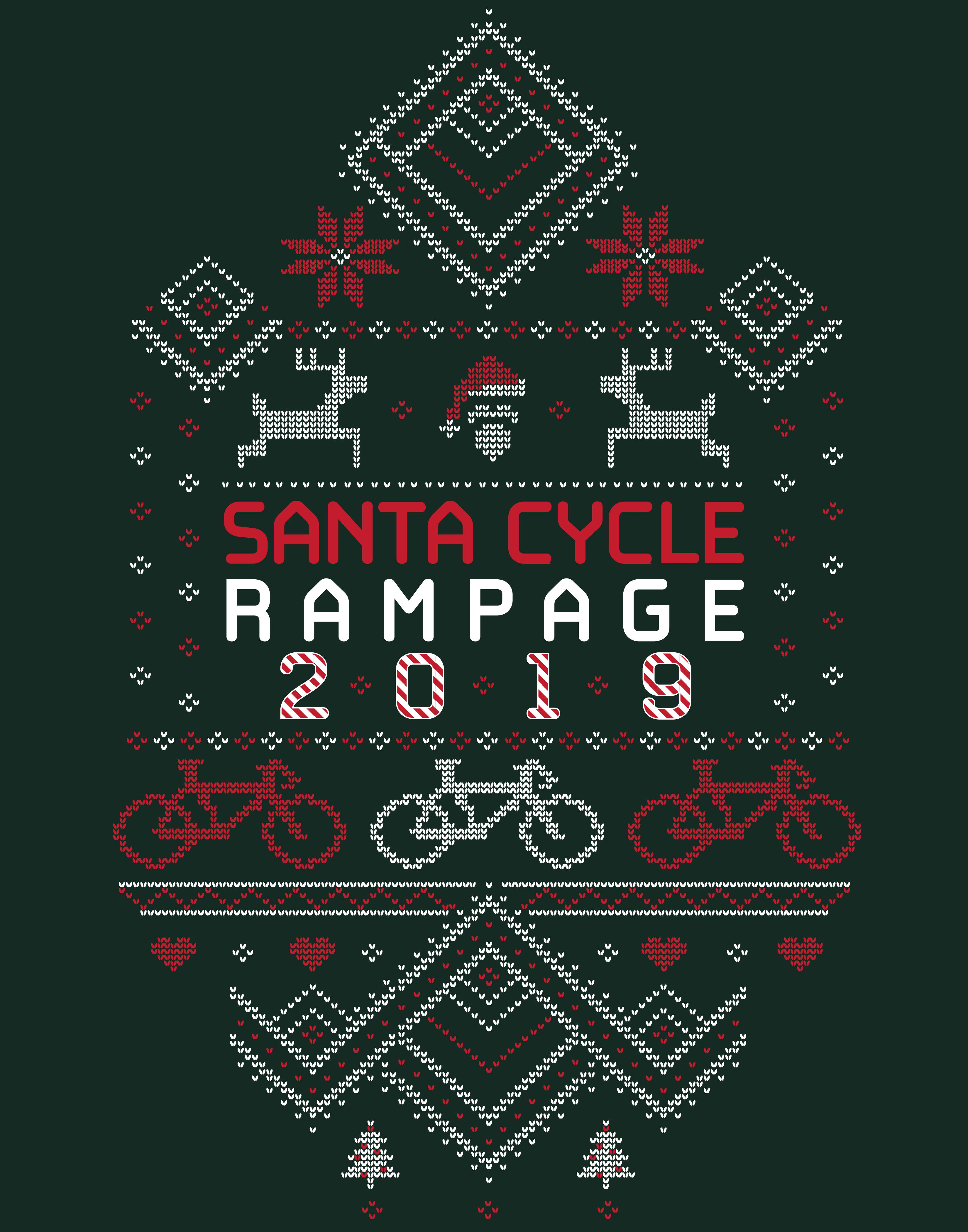 Haven't been on a Santa Cycle Rampage? This fun video from last year's Rampage by Richard Beauchamp and our friends at Mainly Editing should give you an idea of what to expect. Thanks also to Eddie Blazonczyk, Sr. (July 12, 1941 – May 21, 2012) and The Versatones for the perfect background music. Blazoncyk, fromn south of the Cheddar Curtain, was a Grammy award-winning musician and is deservedly in the Polka Hall of Fame.

Bike Fed-Santa Rampage 2015 from Mainly Editing on Vimeo.
If you have never tried riding around town in a Santa suit, you really should. It is the only time you get honked at riding your bike because people are so happy to see you! We have lots more photos from Days of Santa Cycle Rampage Past here and here on our Bike Fed Photoshelter website.