Santa Cruz County YVPT's Community-Law Enforcement Dialogue Circles
Event Information
Location
Santa Cruz County - 5 Locations/Localizaciones
CA
Description
COMMUNITY-LAW ENFORCEMENT DIALOGUES: Everyone has a role to play in ensuring our communities are safe & thriving!
Diálogos comunitarios: Todos tenemos una parte en asegurar que nuestras comunidades sean seguras y que prosperen!
The Santa Cruz County Youth Violence Prevention Task Force (YVPT) is hosting community dialogues across the county in April & May. We are looking for diverse community members to participate in our countywide effort to discuss important issues of community safety and policing.
We are bringing together people from all parts of our community including police officers, young people, parents, students, educators, service providers, business owners, members of the faith community…anyone interested in contributing their voice to these issues. The Santa Cruz County Sheriff's Department, Watsonville Police Department, Santa Cruz Police Department, Capitola Police Department, and Scotts Valley Police Department have all committed to participating in these dialogues. The purpose of dialogues is to collaboratively identify opportunities for action for improving trust and inclusion in addressing community safety in Santa Cruz County.
We will hold 5 different dialogue circles, with each circle meeting for 6 sessions, once per week, starting in April. This means a commitment of 2 hours per week for 6 weeks. Each circle will have about 12 volunteer participants plus 2-3 volunteer facilitators and support volunteers. For trust building, consistency and maximum impact of the dialogues, we request your full commitment to all 6 sessions.
Each circle will be held in the same location, day & time for the duration of the 6 weeks. When registering, please choose which circle you will be attending for the full 6 weeks:
Mondays 6-8pm - Live Oak/Soquel
4/8, 4/15, 4/22, 4/29, 5/6, and 5/13
Tuesdays 6-8pm - Santa Cruz
4/9, 4/16, 4/23, 4/30, 5/7, and 5/14
Wednesdays 6-8pm - Capitola
4/10, 4/17, 4/24, 5/1, 5/8, and 5/15
Saturdays 10am-12pm - Scotts Valley
4/13, 4/20, 4/27, 5/4, 5/11, and 5/18
Saturdays 10am-12pm - Watsonville
4/13, 4/20, 4/27, 5/4, 5/11, and 5/18
Child care (ages 5+), food, and Spanish interpretation will be provided at each dialogue circles. Youth participants under the age of 21 will receive a $25 Target gift card for each session attended.
The dialogue sessions will culminate in a big Action Forum where everyone will come together to celebrate and to create an action plan for Santa Cruz County using the action ideas generated in each of the dialogue circles. We hope that this gathering will be end of May or early June. More details on that to come.
After the Action Forum (tentatively scheduled for 6-8 pm on May 30th), those that decide they want to continue to work together to move from dialogue to action will have the option of participating in a FREE 1 day action training (tentatively scheduled for Saturday, June 8th) provided by the experts at Everyday Democracy.
En Espanol:
La Cooperative de Prevención de Violencia Juvenil del Condado de Santa Cruz/Youth Violence Prevention Task Force (YVPT) está organizando Diálogos Comunitarios através del condado en Abril y Mayo. Estamos en busca de miembros diversos de la comunidad para participar en nuestra campana de cobertura completa del país a discutir sobre asuntos importantes de la seguridad y la actuación policial de la comunidad.
Estamos reuniendo gente de todas partes de la comunidad incluyendo oficiales de policia, jovenes, padres, estudiantes, educadores, proveedores de servicio, empresarios, miembros de la comunidad de la fe... quien está interesado en contribuyir su vos a estos asuntos. El Departamento del Sheriff del Condado de Santa Cruz, el Departamento de Policía de Watsonville, el Departamento de Policía de Santa Cruz, el Departamento de Policía de Capitola, y el Departamento de Policía de Scotts Valley han comprometido a participar en estos diálogos. El propósito de estos diálogos es colaborar para identificar oportunidades de acción para mejorar la confianza y la inclusión en abordar la seguridad de la comunidad del Condado de Santa Cruz.
Tendremos 5 diferentes circulos de diálogo, con cada junta de circulo en 6 sesiónes, una cada semana, comenzando en Abril. Quiere decir que tendrá que comprometérse a 2 horas por semana por 6 semanas. Cada circulo tendrá 12 participantes voluntarios mas 2-3 voluntarios facilitadores y voluntarios de personal de apoyo. Para formar confianza, consistencia y impacto máximo de los diálogos, pedimos su compromiso completo para todas las 6 sesiónes.
Cada circulo ocurrirá en la misma localidad, día y hora para la duración de las 6 semanas. En la registración, favor de escoger cual circulo va a asistir por todas las 6 semanas:
Lunes 6-8pm - Live Oak/Soquel
4/8, 4/15, 4/22, 4/29, 5/6, and 5/13
Martes 6-8pm - Santa Cruz
4/9, 4/16, 4/23, 4/30, 5/7, and 5/14
Miercoles 6-8pm - Capitola
4/10, 4/17, 4/24, 5/1, 5/8, and 5/15
Sabados 10am-12pm - Scotts Valley
4/13, 4/20, 4/27, 5/4, 5/11, and 5/18
Sabados 10am-12pm - Watsonville
4/13, 4/20, 4/27, 5/4, 5/11, and 5/18
Cuidado de los ninos (edades 5+), comida, y interprete a Espanol, será proporcionado a cada circulo de diálogo. Participantes juveniles menos de 21 anos de edad van a recibir una tarjeta de regalo de Target por la cantidad de $25 para cada sesión que asisten.
Las sesiónes de diálogo culminará en una gran foro de acción donde todos reunarán a celebrar y a crear un plan de acción para el Condado de Santa Cruz utilizando las ideas de acción generadas en cada de los circulos de diálogo. Esperemos que éste foro será para los últimos de Mayo o los principios de Junio. Mas detalles vendrán.
Después del Foro de Acción (tentativamente programada de 6-8pm el 30 de Mayo), para los que deciden que quieren continuar a trabajar juntos a mover de diálogo a acción tendrá la opción a participar a 1 dia de entrenamiento de acción GRATIS (tentativamente programada el Sábado, 8 de Junio) proporcionado por los expertos de Everyday Democracy.
For any questions about the dialogues please contact us:
Si tiene preguntas sobre los diálogos, favor de contactarnos a:
Julie Burr, United Way, jburr@unitedwaysc.org or 831-465-2211
Lejla Bratovic, Conflict Resolution Center, lejla@crcsantacruz.org or 831-475-6117
Jennifer Anderson-Ochoa, Applied Survey Research, jennifer@appliedsurveyresearch.org 831-728-1356
This project is made possible by countless donations & contributions and lots of dedicated volunteers. Special thanks to the following sponsors:
Kaiser Permanente, Everyday Democracy & the City of Santa Cruz
Esste proyecto se hace posible por innumerables donaciónes y contribuciónes y muchos voluntarios dedicados. Agradecimientos especiales a los próximos patrocinadores:
Kaiser Permamanente, Everyday Democracy y a la Ciudad de Santa Cruz.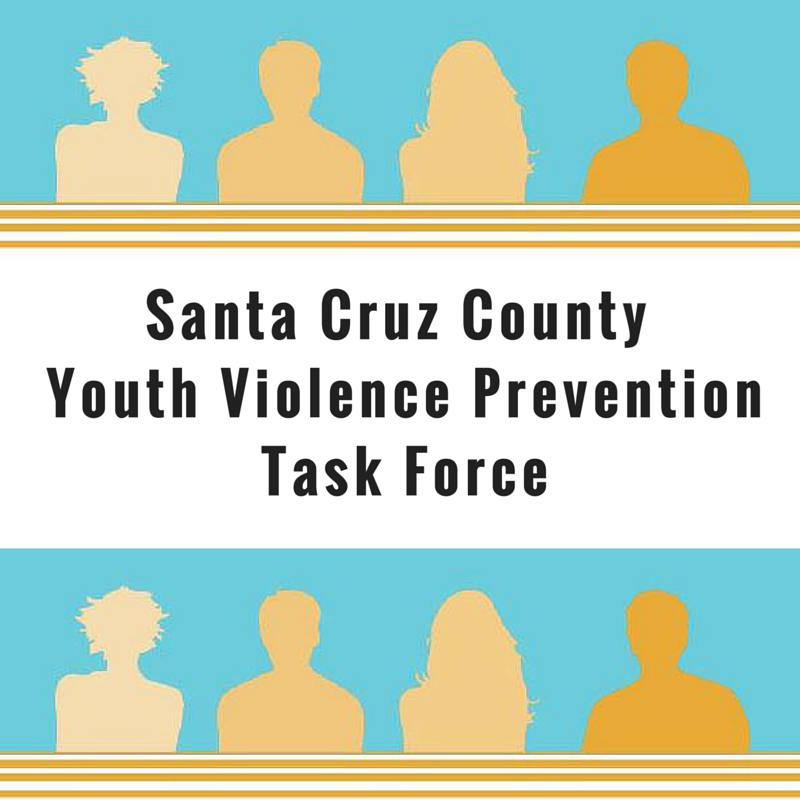 Date and Time
Location
Santa Cruz County - 5 Locations/Localizaciones
CA