Santa Clara Superior Court Beyond the Bench 2020

Friday, May 15, 2020 from 8:00 AM to 4:00 PM (PDT)
Event Details
The Santa Clara Superior Court Juvenile Justice Beyond the Bench Conference is a meeting of passionate, dedicated, and caring professionals that work within the Santa Clara County Juvenile Justice community, including Judges, DAs, Public Defenders, Probation Dept., social workers, and attorneys.
This year's event is appropriately titled "YOUTH VOICES" and speaks directly to the concerns, struggles, and achievements of Juvenile Justice affected youth. We are incredibly fortunate to present an amazing array of energetic and vibrant speakers from all backgrounds, many of whom were formerly incarcerated or Juvenile Justice affected youth themselves. 
Beyond the Bench "YOUTH VOICES" Event Speakers:
Tyson Amir  - 
Born and bred in the Bay Area is the creative, Tyson Amir. He is a rapper blessed with a poignant message, electrifying cadence, enlightening lyrics and it all combines to form a music with enough heart and soul to move a generation. Tyson is also a poet, emcee, educator, author, activist but if you ask him he'll say he's "a freedom fighter". His fight is born out of love for humanity, justice and peace for all. Each one of these layers are intricately woven into his praxis and practice. 
Website : http://tysonamir.com/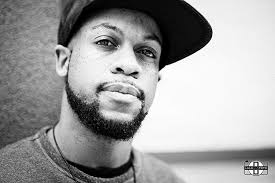 ---
Young Women's Freedom Center - 
The Young Women's Freedom Center creates leadership pathways for system involved and formerly incarcerated women and girls of color to inform and lead the movement for social justice - advocating on behalf of themselves, their sisters, and leading the way towards freedom and liberation of all women and girls. They meet young women where they are at: on the streets, in jail, and in the community. They work with them over time providing support, advocacy, and opportunities for healing, providing economic opportunities coupled with progressive leadership development through internships, employment and engagement in advocacy and organizing work.
Website: https://www.youngwomenfree.org/

---
 Youth Advisory Council - 
The Youth Advisory Council (Y.A.C) is a collaborative effort, between the Santa Clara County Probation Department and the Fresh Lifelines for Youth (FLY) program, to produce positive system change through the inclusion of youth voice. The Y.A.C provides youth, who formerly participated in Juvenile Justice services, with a unique opportunity to provide input on current system processes, policies and practices. Additionally, it allows youth the opportunity to use their stories and experiences to inspire hope and encourage change in the lives of youth who are currently involved in the Juvenile Justice System. An additional objective of the Y.A.C is to enhance the professional development and leadership skills of all of its members. The council consists of 10-12 youth who had prior involvement in the Juvenile Justice System in Santa Clara County. 
Council members will work collaboratively with the Probation Department and other system partners, to inform/enhance current Juvenile Justice related processes, policies and practices. Council members also have opportunities to participate in monthly community meetings, commissions and presentations. Additionally, Council members host a monthly orientation to educate youth and families who have recently entered the Juvenile Justice System.
In addition to gaining valuable experience and giving back to their community, Council members receive a variety of services and supports including: professional and leadership development, personal empowerment, participation in social events, a monthly stipend and scholarship opportunities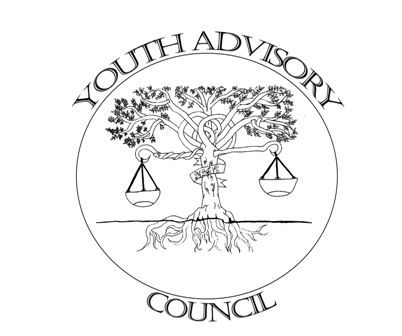 ---
Kent Mendoza - 
Kent was born in Mexico, but migrated to the United States at the age of six with his mom. He grew up in Pico Union District, a densely populated, low-income and immigrant community in Los Angeles County where at an early age was exposed to the realities of gangs, drugs and violence. Kent was incarcerated and served time in probation camp, but at the age 17 was trialed as an adult and faced a prison life sentence. Although he faced an adult sentence, he was instead sent to the Department of Juvenile Justice (DJJ) for 7 years. Kent served a total of 5 years and during his last year of incarceration he spend time reading books, educating himself, and most importantly; preparing himself for his release. He was discharged from DJJ and avoided deportation. Upon release, Kent had a fundamental understanding of the harm he had caused and was now extremely motivated and committed to live a different lifestyle. He began volunteering at the ARC, speaking to bring awareness to the change that is possible for at risk youth and working directly with the formerly incarcerated. In 2014, Kent began working at the Los Angeles Area Chamber of Commerce. He exceled within the Chamber from an intern to a full staff member, thus he proved that his second chance was real. Kent has visited the White House to meet with leaders about juvenile and criminal justice issues facing the state of California. In 2015, Kent published an article, "Moving Beyond Gangs and 'Gladiator School'" in the Huffington Post. While working at the Chamber on smart justice issues, he successfully completed the 2015 Commission Training Program offered by Wally Marks Leadership Institute from the Liberty Hill Foundation, for which he was awarded a certificate of acknowledgement by Los Angeles County Supervisor Hilda Solis and Sheila Kuehl. In November 2016, Kent was appointed as a member of the State Advisor Committee on Juvenile Justice and Delinquency Prevention (SACJJPD) by California Governor Jerry Brown. In December 2017, Kent was appointed to the Los Angeles County Juvenile Justice Coordinating Council (JJCC) as a community representative.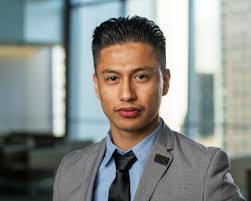 ---
Dr. Victor Rios - 
 TED Talk https://www.ted.com/talks/victor_rios_help_for_kids_the_education_system_ignores
Dr. Victor Rios is an award-winning college professor, author, and speaker who works with educators and service providers on Educational Equity, Cultural Responsiveness, Resilience, Closing the Opportunity Gap, Teacher Well-Being, and Restorative Justice.
Victor Rios grew up in Oakland, California in a single parent household, in poverty and on welfare. He joined a gang at the age of thirteen and by age sixteen he had dropped out of school and had been incarcerated several times. Having witnessed the tragic murder of his best friend by gang rivals, Victor hit a critical juncture in life at which point he made the decision to transform. With the support of educators and mentors, Victor redirected his attitude towards life, and returned to school to eventually acquire a Ph.D. from the University of California at Berkeley. Dr. Rios uses his personal story, and 10 years of research experience, to discuss how personal and institutional "illusions" contribute to academic failure. He speaks about how society gives young people little choice but to use their "attitude" to solve their problems and how this strategy often leads to detrimental consequences. He discusses practical pathways to transformation relevant to the lives of students. Dr. Rios speaks about his own personal transformation by taking advantage of the support that teachers and programs provided him and discusses how these efforts can be replicated.
Website : http://drvictorrios.com/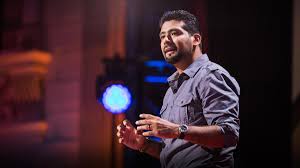 ---
Judge Marian Gaston, San Diego Superior Court - 
Judge Marian Gaston was appointed to a judicial seat by Governor Jerry Brown on April 13, 2015. She currently presides over a general misdemeanor courtroom handling arraignments, settlement conferences, sentencings, and probation violations. She is a regular speaker before legal groups on the topics of evidence-based practices and sentencing trends in the era of decarceration.
 Prior to her appointment, Ms. Gaston served as a deputy public defender for 19 years including several years in the Juvenile Delinquency Division as an attorney and Assistant Supervisor. There, she collaborated with other county agencies and non-profits to create a restorative justice diversionary program, and, in partnership with local medical professions, she established a method for assessing detained youth for Fetal Alcohol Syndrome. She created a process that allowed defense attorneys to quickly access their clients' Child Welfare records so that each child's needs could be identified and appropriate services provided. She also conducted a research study showing the high prevalence of trauma in the lives of incarcerated minors.
As a public defender, Ms. Gaston litigated the full range of adult criminal cases including homicides and sexual offenses. While a member of the San Diego County Sex Offender Management Council, she worked with law enforcement and the prosecution to implement policies to prevent sexual assault.
She has taught classes on Contemporary Forms of Social Control at the University of California at San Diego; Sexual Deviance and Crime at Thomas Jefferson School of Law; and trial advocacy at both the University of the Pacific, McGeorge School of Law and California Western School of Law. She also teaches at trial advocacy programs throughout the country for the National Institute of Trial Advocacy.
Ms. Gaston earned her Juris Doctor from the University of California at Berkeley, Boalt Hall, in 1996. For her undergraduate degree she attended Emory University, graduating in 1993 with majors in political science and history.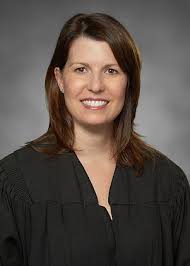 ---
FAQs 
What are my transportation/parking options for getting to and from the event?
The Westin San Jose is in close proximity to many bus routes and rail stations. Click here for the VTA map of San Jose and schedule.
What are my parking options?
The Westin San Jose offers a limited number of valet spaces available at $15 per day.
There are many offsite parking lot and garage options, including but not limited to:
Convention Center (150 W. San Carlos St., entrances on Market and Almaden), $20 max/day

South Hall Lot (435 S. Market St.), $7-25 (more expensive on event dates)

Bay Area Parking Service (401 S. First St. at San Salvador), $20 max

Valley Title Lot (San Carlos and S. Second St.), $10-15

Nile Parking (300 S. Second St.), $6 flat rate
Parking maps for downtown San Jose:
The Court is providing the above parking information as a courtesy.  This is not intended to be an explicit list of parking options nor were the rates verified with the vendors.
How can I contact the organizer with any questions?
You may contact the organizer (Benjamin Rada) directly at brada@scscourt.org
What's the refund policy?
We do not offer refunds on tickets purchased. We will offer you the opportunity to transfer ownership of your ticket to another person in the event that you are unable to attend the event as planned.
You must contact organizer with ticketholder's name and transfer recipient's name and information prior to the event so that we may properly update our records.
Organizer - Benjamin Rada brada@scscourt.org 
Can I update my registration information?
Yes, please let us know if your contact information has changed.
Is it ok if the name on my ticket or registration doesn't match the person who attends?
Let us know immediately if you encounter an issue with your ticketing. In the case of a ticket transfer please review the informartion located above.
Save This Event
When & Where

302 S Market St
302 South Market Street
San Jose, CA 95113


Friday, May 15, 2020 from 8:00 AM to 4:00 PM (PDT)
Add to my calendar