Santa Clara Superior Court Beyond the Bench 2018
Description
Innovative Juvenile Justice: Putting Passion Into Action
Beyond the Bench is an annual event hosted by the Santa Clara County Superior Court's Juvenile Justice Division in collaboration with many of the County's juvenile justice partners.

Keynote Speaker:


Adam Foss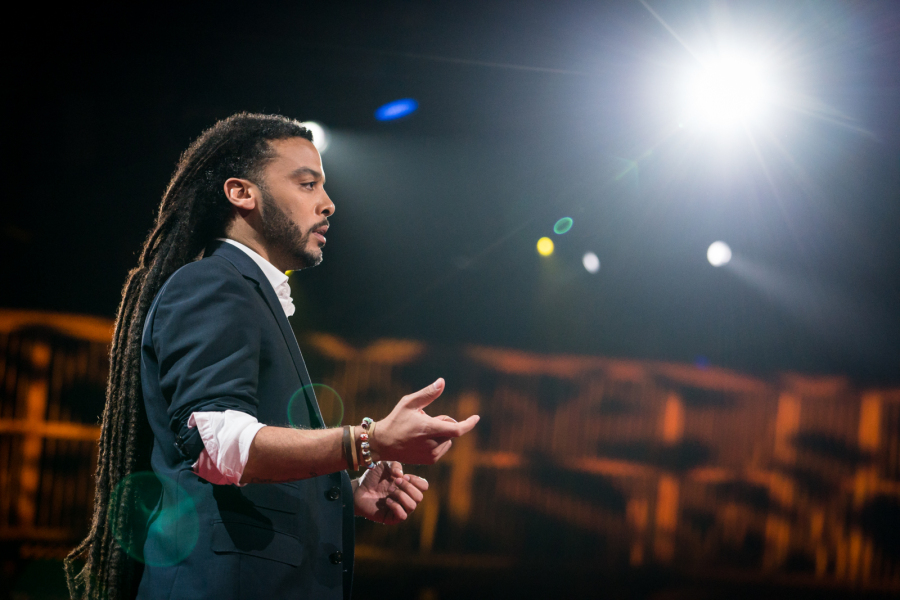 Adam J. Foss is a former Assistant District Attorney in the Suffolk County District Attorney's Office (SCDAO) in Boston, MA. Adam is a fierce advocate for criminal justice reform and the importance of the role of the prosecutor in ending Mass Incarceration. Mr. Foss believes that the profession of prosecution is ripe for reinvention requiring better incentives and more measurable metrics for success beyond, simply, "cases won."
He is the founder and president of Prosecutor Impact, a not-for-profit organization built around the mission of improving community safety in the United States through a better understanding of the most important actor in the criminal justice system: the criminal prosecutor.
The belief is that through education, training, and improved access to technology for the American prosecutor, we can improve results in our communities.
Please take a few minutes and watch his thoughtful, compelling, and enlightening TED Talk held in February of 2016
Additional Speakers:
Tia Martinez - Forward Change Consulting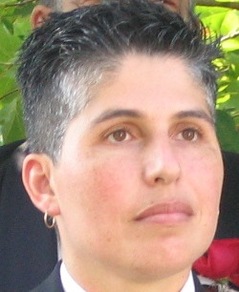 Tia Elena Martinez has over 25 years experience doing social change work in low income communities in the United States. Over the decades her work has spanned a wide range of issues including education reform, the HIV/AIDS epidemic, the war on drugs, homelessness, affordable housing, disconnected youth, and immigration. She is currently an independent consultant doing work on dismantling the school to prison pipeline and transforming life chance for boys and men of color.
Prior to consulting, she was the Chief Equity Officer at the Stupski Foundation where she designed a R and D effort focused on applying knowledge from the psychology and neuroscience to help low income students and student of color own and drive their learning and increase academic achievement.
Tia came to the foundation from the Warren Institute on Race, Ethnicity and Diversity at UC Berkeley Law School, where she was acting director of education, leading a policy unit focused on issues related to education reform, teacher effectiveness, and racial justice. Prior to joining the Warren Institute, she served as strategic consultant to the Office for Civil Rights in the US Department of Education leading their strategic planning process and supporting rollout and implementation of the new strategy across 12 regional offices.
Prior to working with the department, Tia was a senior manager with the Bridgespan Group where she led engagements with large, national foundations and major civil rights groups. She's also been a senior fellow at the Hewlett Foundation, a policy analyst for the Corporation for Supportive Housing and the San Francisco Mayor's HIV Health Services Planning Council, and a street outreach worker.
Tia has an AB in History from Harvard University, a Master in Public Policy from the University of California, Berkeley Goldman School of Public Policy, and a JD from Stanford Law School.
Angela Alvarado - Community Prosecutor, Santa Clara County Office of the District Attorney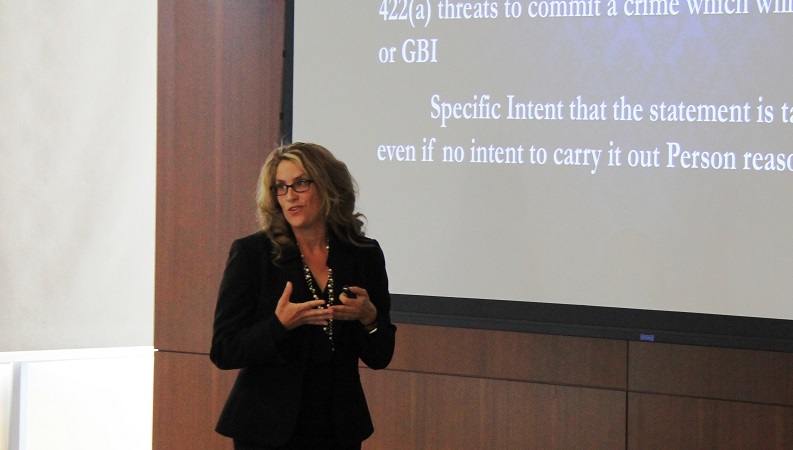 Graduated summa cum laude from Cal Poly in San Luis Obispo and UC Hastings College of the Law. She has been a deputy district attorney in Santa Clara County for 17 years. Over the last 17 years as a trial prosecutor, she has handled a variety of violent criminal cases including sexual assault, crimes against children, and juvenile crimes. For the last 10 years, she has been a state-wide instructor for law enforcement on the topics of sexual assault and child abuse and developed an Internet Safety program for Santa Clara County which combines educational training for parents, educators and students. Working in partnership with school administrators and law enforcement, she has developed curriculum to assist in the rehabilitation of minors who misuse the Internet.
Events: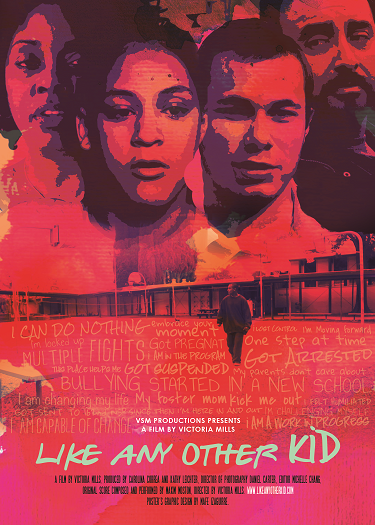 Screening of "Like Any Other Kid" and Q & A with Director/Producer Victoria Mills and youth and staff from the film
Victoria Mills is an award-winning documentary filmmaker and full-time practicing psychoanalyst working extensively with adolescents, people of diverse cultures, and those who have experienced trauma. Previous film directing credits include Mothers and Daughters: Mirrors That Bind (Honorable Mention, Columbus International Film and Video Festival) and Hidden Battles (Honorable Mention, The Voice Awards presented by the Substance Abuse and Mental Health Administration), both of which travelled the international festival circuit and had successful impact initiatives with women and girls and veterans and peace organizations respectively. Mills toured extensively with each film working with community partners to reach target audiences and facilitate community discussion and action. Mills is a training analyst, teacher, guest lecturer, and member of the International Psychoanalytic Association and the Institute for Psychoanalytic Training and Research and National Psychological Association for Psychoanalysis. For more information please visit: www.likeanyotherkid.com.
Screening of "CAFA 2017" introduction by Cassidy Higgins and Julie Tondreau
Julie Tondreau graduated from the University of San Diego with a BA in Media and Communication. She has worked in film, documentary, and advertising for the past decade. She has lived in Vancouver, Los Angeles, and New York City while working on a wide variety of diverse projects and is currently based in San Francisco. She is honored to have had the opportunity to work with FLY on their recruitment video for the CAFA program, as both of her parents are judges who have been leaders in the CAFA program and is a cause very close to her family's heart.
FAQs
What are my transportation/parking options for getting to and from the event?
The Westin San Jose is in close proximity to many bus routes and rail stations. Click here for the VTA map and schedule of Downtown San Jose.
What are my parking options?
The Westin San Jose offers a limited number of valet spaces available at $15 per day.
There are many offsite parking lot and garage options, including but not limited to:
Convention Center (150 W. San Carlos St., entrances on Market and Almaden), $20 max/day

South Hall Lot (435 S. Market St.), $7-25 (more expensive on event dates)

Bay Area Parking Service (401 S. First St. at San Salvador), $20 max

Valley Title Lot (San Carlos and S. Second St.), $10-15

Nile Parking (300 S. Second St.), $6 flat rate
Parking maps for downtown San Jose:
The Court is providing the above parking information as a courtesy. This is not intended to be an explicit list of parking options nor were the rates verified with the vendors.
How can I contact the organizer with any questions?
You may contact the organizer (Benjamin Rada) directly at brada@scscourt.org
What's the refund policy?
We do not offer refunds on tickets purchased. We will offer you the opportunity to transfer ownership of your ticket to another person in the event that you are unable to attend the event as planned.
You must contact organizer with ticketholder's name and transfer recipient's name and information prior to the event so that we may properly update our records.
Organizer - Benjamin Rada brada@scscourt.org
Can I update my registration information?
Yes, please let us know if your contact information has changed.
Is it ok if the name on my ticket or registration doesn't match the person who attends?
Let us know immediately if you encounter an issue with your ticketing. In the case of a ticket transfer please review the informartion located above.