Description

Santa Camp, A School for Santa, Mrs. Claus & Elves is a relaxing and enjoyable setting for learning, fellowship and sharing. Join us for the fourth annual gathering. It gets bigger and better every year.
Santa Camp has education as the main focus, but additional group and individual activities contribute to a unique, memorable weekend of learning, camaraderie and fun. Recapture your youthful joy with a trip to summer camp -- without the tents, campfire meals, and rustic facilities. The conference center provides hotel-like rooms, full meal service and modern amenities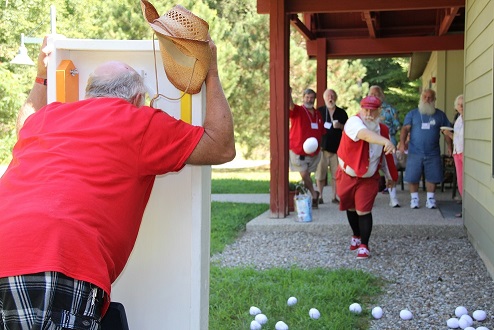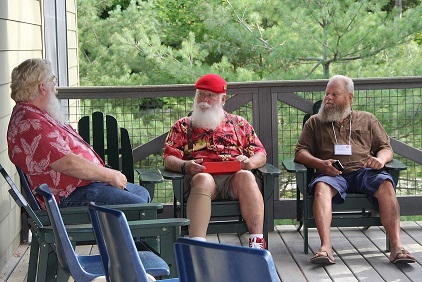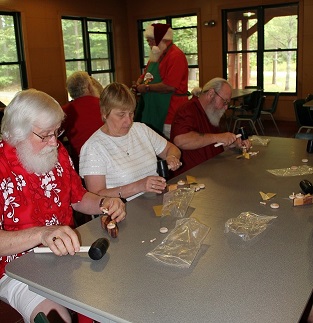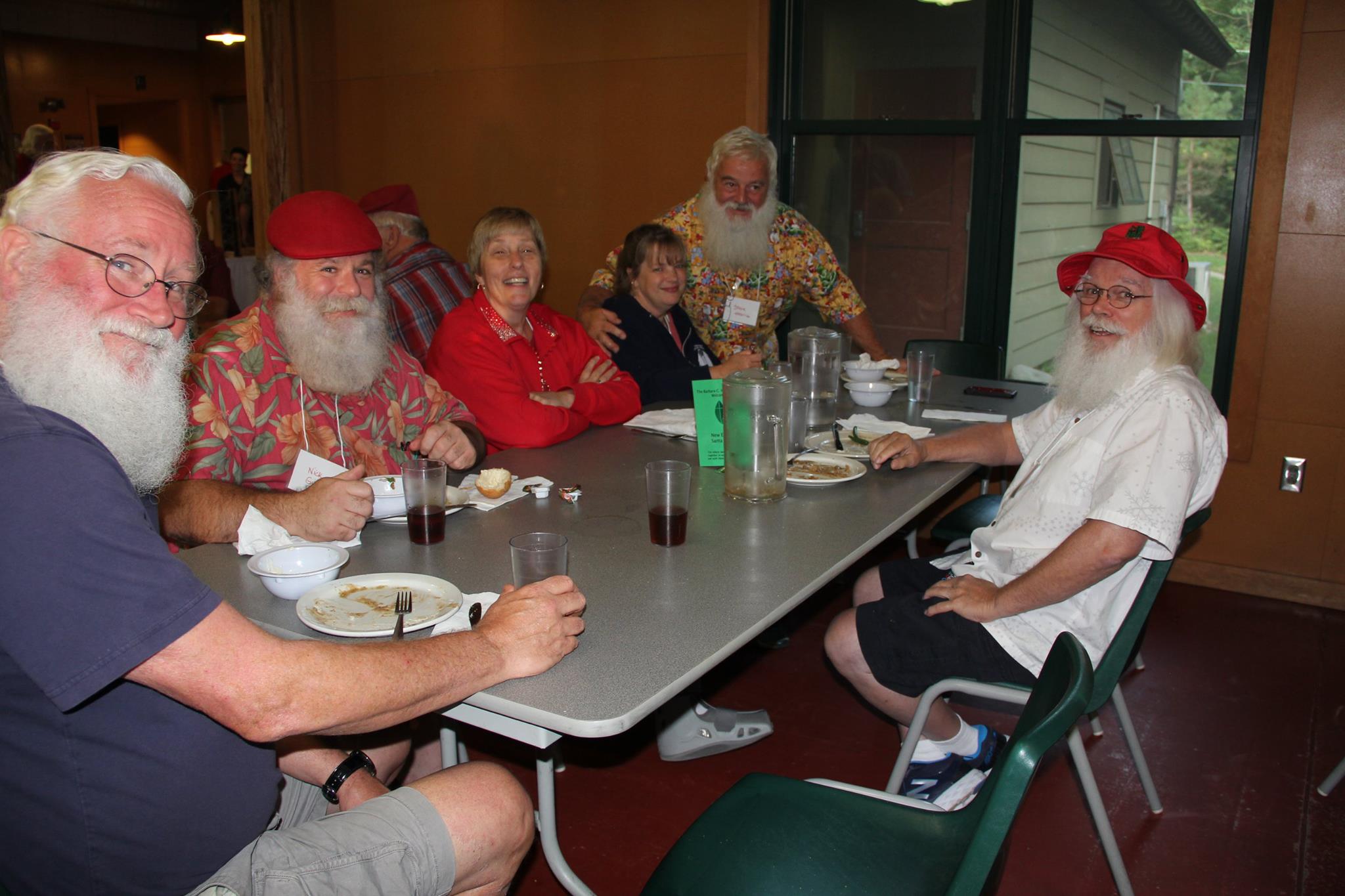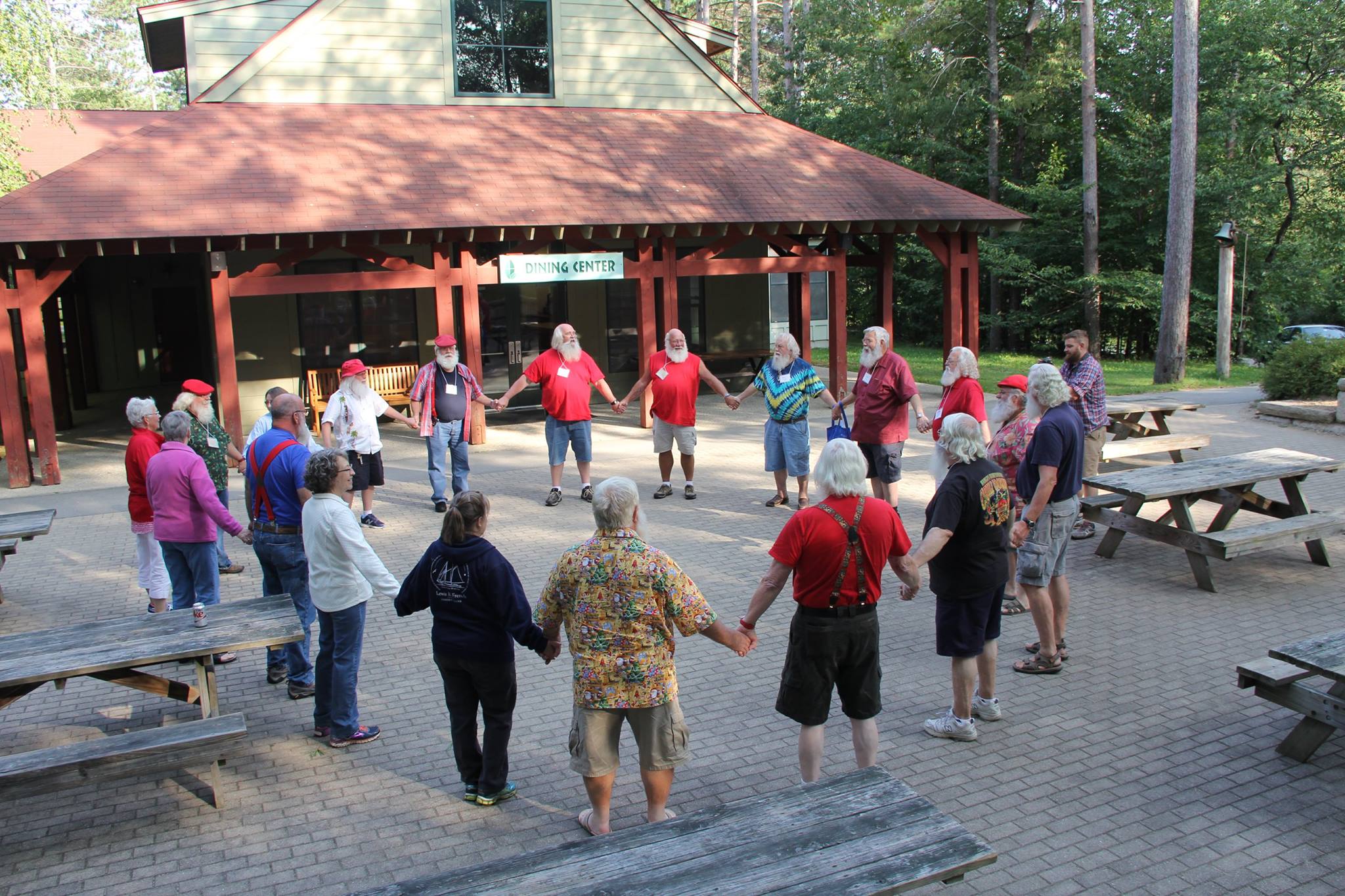 Santa Camp - A School for Santa, Mrs. Claus & the Elves, is offered by the New England Santa Academy and is taught by New England Santa Society members. The event will run Friday noon to Sunday afternoon. The program is open to anyone 21 years old and over who portrays or is interested in becoming Santa Claus, Mrs. Claus, Elf or other holiday character.
Santa Camp 2019 offers three separate programs:
COMPREHENSIVE COURSE: Preparing for the Sleigh - This introductory course is for the new and experienced Santa.
SANTA SEMINAR: Know Your Audience - This advanced program will focus on working with various special groups including special needs, elderly populations, preschoolers, autistic, deaf, blind, hospital patients and more.
MRS. CLAUS & ELVES PROGRAM: A full weekend program for Mrs. Claus and helpers.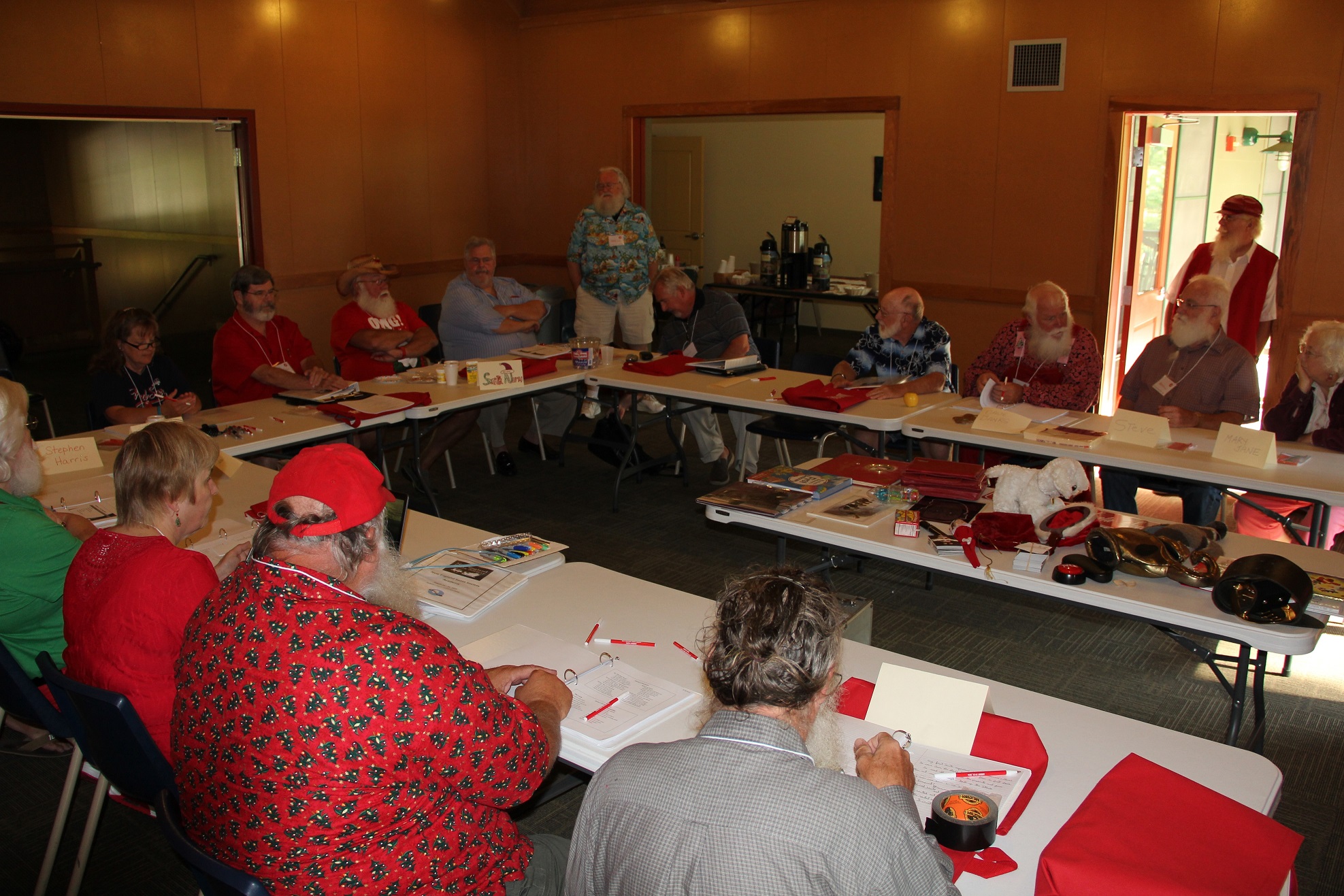 COMPREHENSIVE COURSE: Preparing for the Sleigh
The introductory course is for the new and experienced Santa looking for a broad overview of the role, business and activities of Santa and helpers. Through a variety of lessons, panels, discussions and activities, participants will gain the knowledge and tools needed to become an exceptional Santa.
Topics to be covered include History of Santa, Role of Santa Claus, Looking the Part, Business Topics, Finding Work, Marketing, Santa's Performance, In the Chair, Santa's Bag of Tricks and Resources for Santa. The program is open to anyone interested in being Santa Claus, Mrs. Claus, Elf or other holiday performer.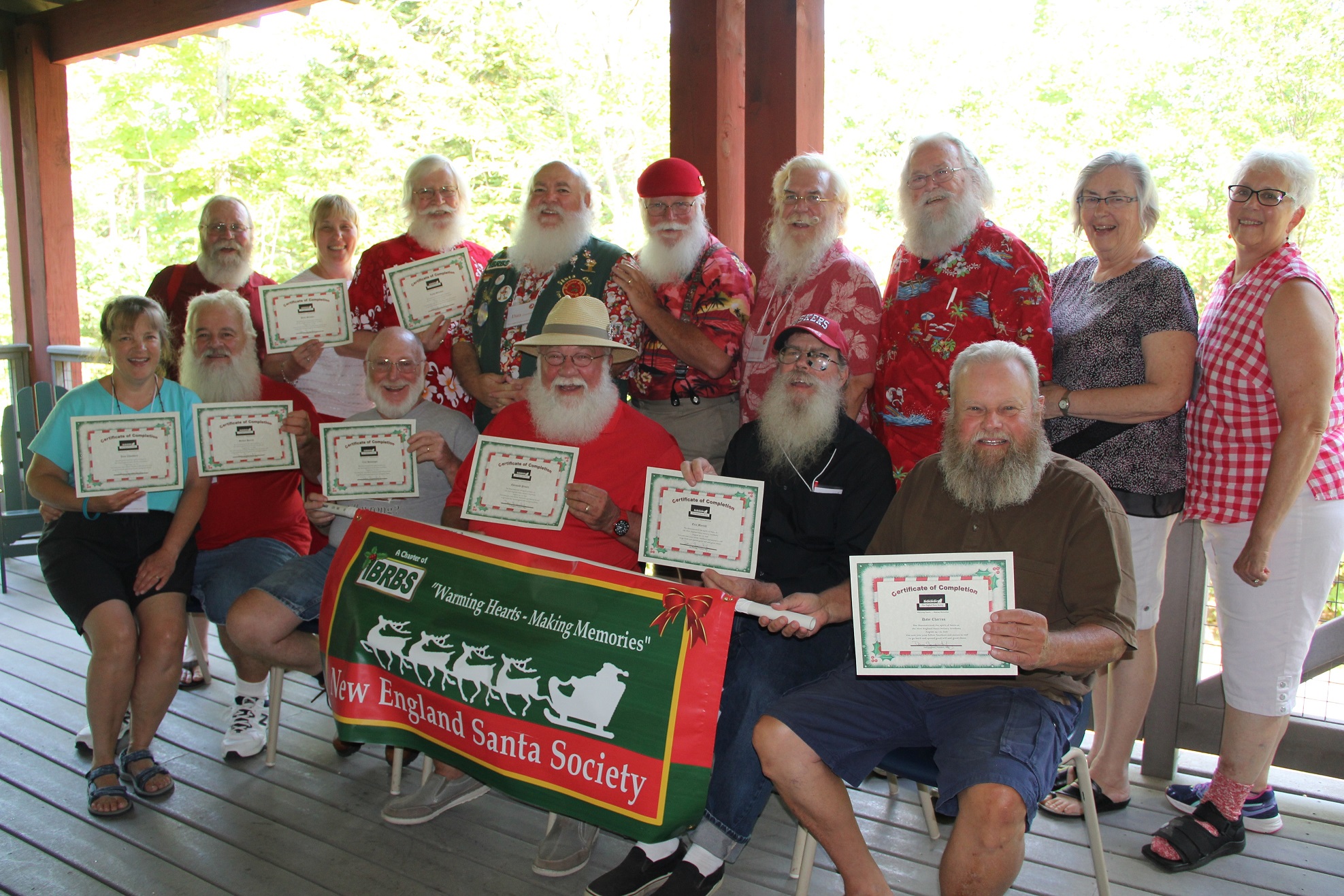 MRS. CLAUS & ELVES PROGRAM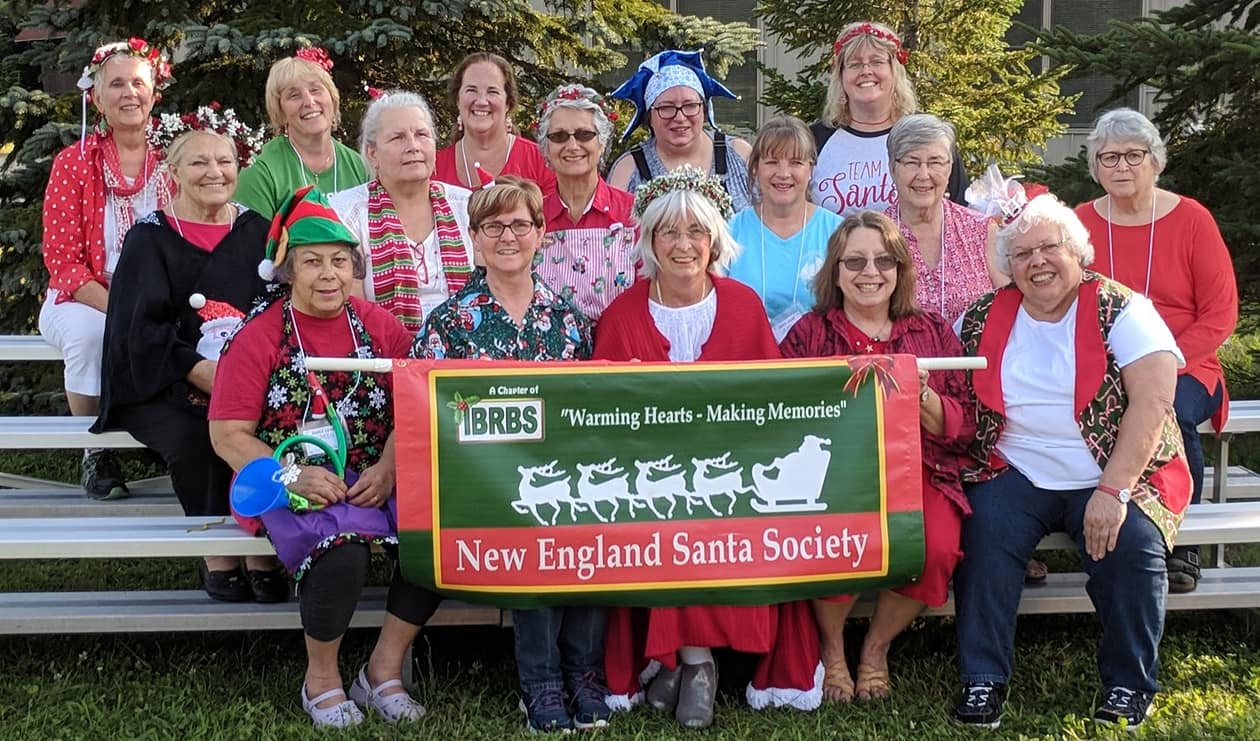 This weekend-long program will include lessons on the history, character and role of Mrs. Claus. Information on costuming, hair and accessories will also be discussed.
The sessions will explore the ways helpers can work with Santa for a partnered performance. Attention will also be given to opportunities and options for solo appearances by Mrs. Claus and the elves.
In addition, a number of workshop sessions will be offered to develop skills and ideas for crafts, music, story telling, puppetry and other activities. Resource lists, activity worksheets, craft projects and other materials will also be shared.
SANTA SEMINAR: Know Your Audience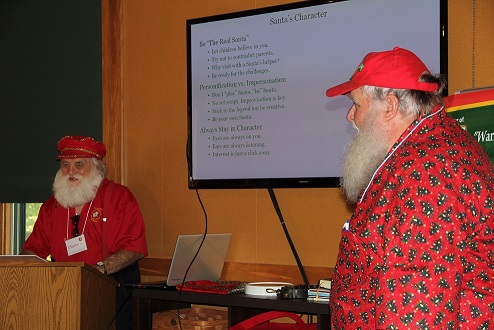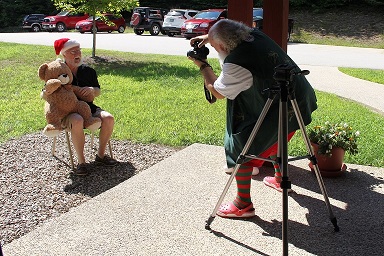 This year's advanced seminar will focus on various special audiences Santa, Mrs. Claus and holiday performers often encounter. In addition to providing information on and suggestions for the various groups and settings, participants will share their own experiences and strategies.
While there will be opportunities to discuss all groups, sessions will focus on the following audiences:
Toddlers & Preschool Children: Taking a look at typical childhood development, the group will explore what techniques work best to connect with children of various ages in schools, daycare centers, public events and homes. Appropriate activities, songs and stories for different age groups will be discussed.
Elderly: At the other end of the spectrum is Santa's visits to nursing homes, elderly housing and senior citizen events. Ideas for activities, conversations and interactions will be shared. Interacting with those with Alzheimer's Disease and Dementia will also be addressed.
Special Needs: Working with children and adults with Autism, developmental disabilities, Down Syndrome, behavioral issues and other conditions will be covered. The session will discuss different conditions, how to identify them and strategies for interacting with them.
Deaf & Blind: Techniques for connecting with blind or deaf children and adults with be offered. Simple sign language in the Santa setting will be shared and practiced.
Hospitals, Hospice & Health Issues: Visiting with the sick, disabled or dying, is a special challenge but one that can be very rewarding. The session will look at the practical requirements and emotional demands required for these types of visits. Those experienced in this area will offer their advice on how to prepare, ideas for interactions, strategies for coping with the emotional aspects and other unique elements.
Participants should have completed an introductory Santa/Mrs. Claus course of some kind and have two or more years experience with numerous appearances as Santa. If space allows, those will less experience may be allowed to participate.
ALL INCLUSIVE PACKAGE
The program fee includes all seven meals (Friday lunch to Sunday lunch), two nights lodging (double occupancy) and program fees and materials. In order to maximize the number of people who can attend, individuals are asked to share a room if at all possible. Contact us if you need a private single room.
Couples are welcome to attend. A "companion" option is offered to cover lodging, meals, use of the facilities and group social activities. It does not include workshop materials, giveaways or certificates; however, companions are welcome to sit in on the same workshop sessions if space allows.

Santa Camp Fee: $450.00 per person (Double Occupancy)
All inclusive: covers attendance in any of three programs, workshop materials, two nights lodging, seven meals, class certificate and other supplies.
Companion Option: $280.00 per person (Double Occupancy)
Includes two nights lodging, seven meals, use of facilities, attendance in same workship if space allows.

Two Workshop Discount: $25.00 off each registration. Use code "TwoTix" when registering
Couples or partners who want to attend two different programs get $25 off each fee for a $50 total savings.
Payment Schedule: Those who register before June 30 can make payment in three installments. A deposit of $150 at time of booking is needed to hold the reservation. The balance will be made in two equal payments on June 1 and August 1. Reservations made after June 30 require full payment at the time of booking.
Commuter Option: Those who do not require lodging can commute daily. The fee of $295 per person includes all seven meals, participation in all activities and all class materials. Any of the three programs are open to commuters. Commuter Option is only available when space allows.
Single Day Enrollment: If space allows, participants can register for individual days. Fees include meals, attendance to one of the three programs and general activiites, program notebook and digital copies of workshop materials. Single day enrollment will not be open sooner than a month before Santa Camp.
CONFERENCE FACILITIES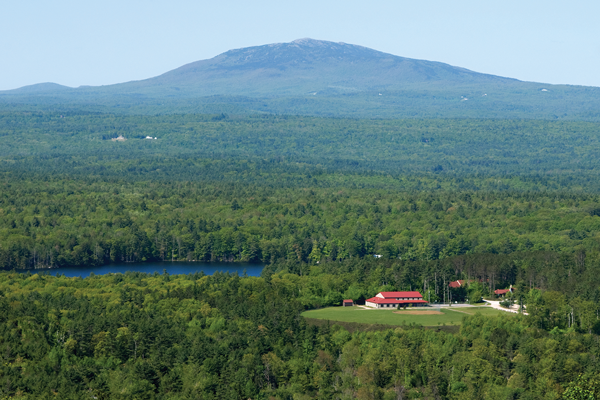 The Barbara C. Harris Camp & Conference Center, in rural southern New Hampshire, offers a secluded but modern facility. Located on Otter Lake and surrounded by woodlands, the site will provide an idyllic, natural environment for relaxation, reflection and recreation. Our group will have almost exclusive use of the facilities. Swimming, boating, hiking and recreational activities will be available. Participants are required to stay at the center to participate.
All sleeping rooms are in St. John's and St. Mark's Lodges. These modern hotel-style lodges each have twelve bedrooms each. All of the bedrooms have two beds, some with two double beds and others with a double and a twin bed. Each room has its own bathroom with a shower and is comfortably appointed to make you feel right at home. Bedding and towels are provided. The buildings are not air conditioned so you may want to bring extra fan or some window AC unit.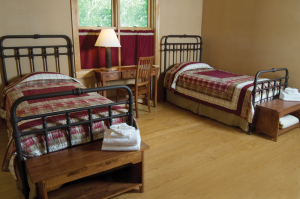 REGISTRATION
To reserve a place at the Santa Camp, select the ticket for the program you want to attend and pay the deposit by credit card or PayPal. If you prefer to pay by check, mail it directly to NESS, P.O. Box 6362, Manchester, NH 03108.

For more details, go to www.SantaCamp.com. Or contact us at Academy@NewEnglandSantaSociety.Org or P.O. Box 6362, Manchester, NH 03108.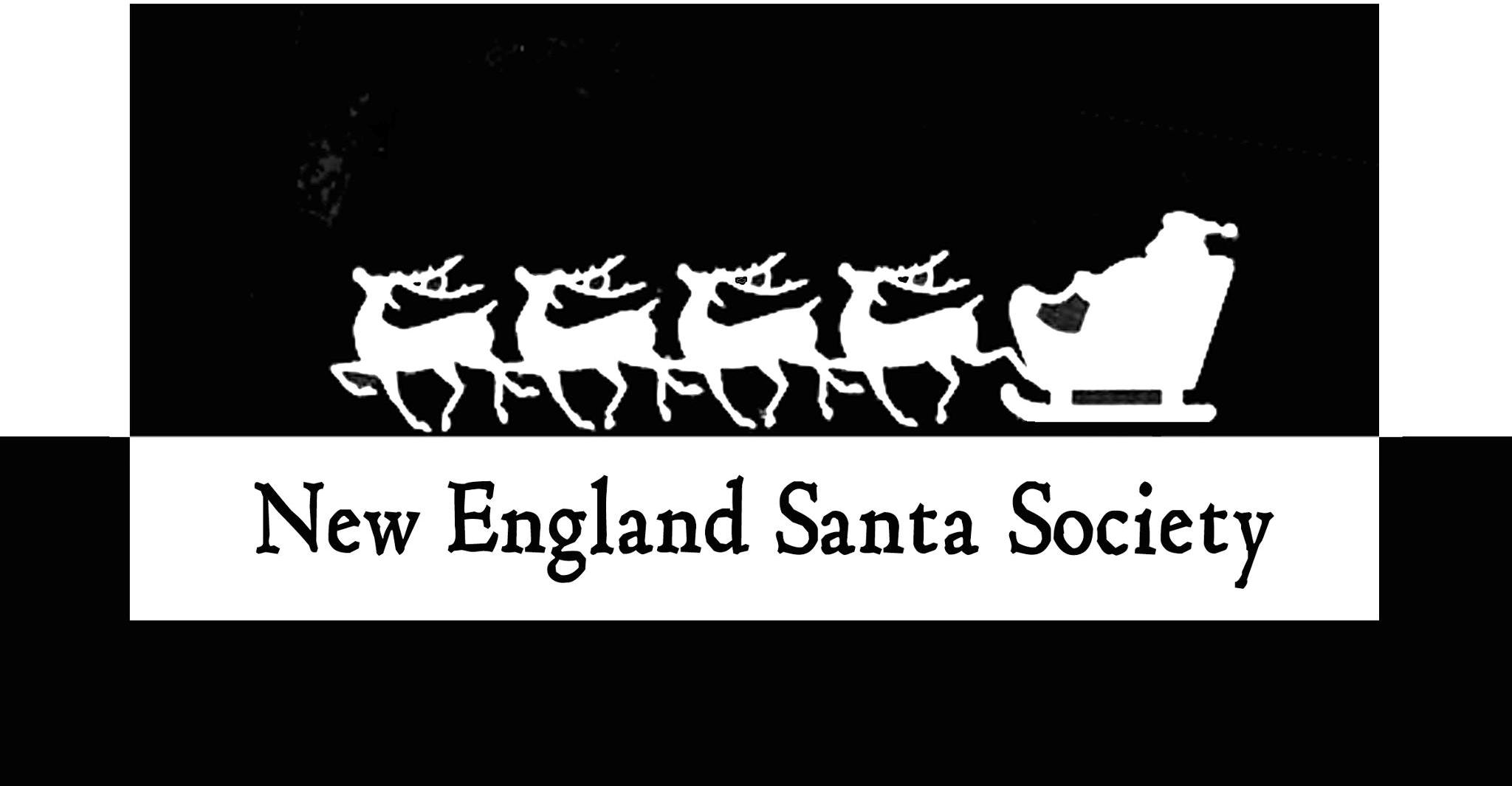 FAQs
Do you need to be or become a member of the organization to participate?
No. This is open to anyone interested in learning more about taking on the role of Santa Claus, Mrs. Claus, Elf or other characters. While not required, you are welcome to become a member of New England Santa Society at any time.
How do I sign up to attend?
You can secure your reservation here by selecting the appropriate "ticket(s)" for the program you wish to attend. Prior to July 1, you can make a deposit of $150 to reserve your spot with the balance paid in two equal payments on July 1 and August 1 with a credit card. After July 1st, full payment is required to make a reservation. Be sure to order a separate ticket for each person attending.
Can my Mrs. Claus, spouse, assistant, elf, helper or partner come to Santa Camp too?
Yes, they are most welcome. The "Companion" option ticket covers all meals, lodging, use of camp amenitites and social events. "Companions" are welcome to sit in on the same program sessions (space available) but will not receive workshop materials, Santa Camp giveaways or certificates.
For partners who want to attend different programs, a $25 discount on both fees is provided for a $50 total savings. Use the discount code "TwoTix" when registering.
What can I do if the options I want are sold out?
Put yourself on the Waiting List for the item. Additional spaces may open up and you'll be the first in line for them.
What requirements are there for being Santa Claus? Do I need a real beard? Have experience working with children? Is there an age requirement?
It's not what you look like but what's in your heart that qualifies you to be Santa. The only common requirement for serving as Santa (and other characters) is passing a criminal background check.
While most think of Santa as an older man with a real white beard and big jelly belly, those are not prerequisites to playing the role. Physical attributes of the traditional Santa are a plus, but everyone can learn to look the part. That's one of the things taught in the course.
Since interacting with children is often a big part of Santa's role, being comfortable working with kids is helpful. Teachers, coaches, grandparents, etc., are great candidates for the role. However, there are many roles where working with children is not part of the job.
We are restricting participation in this event to 21 and over. However, elves, helpers and even Santa and Mrs. Claus could be any age.
What are the requirements for attending the advanced Santa Seminar?
Due to the advanced nature of the program and participants' role in helping teach the introductory course, experience prerequisites are needed for participation. Applicants should have completed an introductory Santa/Mrs. Claus course of some kind and have three or more years experience with numerous appearances as Santa. If space allows, those will less experience may be allowed to participate.
If you don't meet the prerequisites but want to attend the seminar, email us with your interest and experience.
Do I need to find my own roommate? Or will you match me up?
If you already have someone to room with, you can book both reservations together. We will know to match you up in the same room or cabin. Or email us with the name of the people you want us to match together. Otherwise we will assign roommates.
Can I attend the school without staying at the Conference Center?
At this point we are requiring everyone to stay at the conference center to participate. Since all aspects of the program are important, including open time, meals, and social activities, it is important that everyone be available and participate. If lodging sells out, we may open up commuter tickets for the weekend.

Do I need to attend the whole weekend? Can I attend individual days?
At this time, only full weekend registrations are available. Space is limited for each program. If room is available closer to the event, we make make day tickets and one-night accommodations available for certain sessions.
How can I contact the organizer with any questions?
The best way to reach us is send an email to Academy@NewEnglandSantaSociety.org.
Is my registration/ticket transferrable?
Yes. Just be sure to notify us who will be taking your place.
What is the refund policy?
Full refunds are available until July 1, 2019. After that, we will only issue a refund if we are able to find someone to take your place.