Santa Barbara Museum of Art Hard Hat Tour
Description
1 LU Available
Join us for a tour led by Bob Kupiec, AIA!
SBMA is undergoing a major renovation. It's definitely a "Hard Hat" tour. See the 1917 Post Office Wing in the demolition & seismic retrofit phases, as well the new McCormick Gallery and Anapamu Street Freight Receiving Elevator Tower.
Meet at the Rear Entrance near La Arcada
Parking is available on the street or in the Public Parking lot at the Granada Lot and Library Lot.
Important Info: There are lots of stairs, No sneakers allowed, and Hard Hats will be provided.
Waiver
If you are interested in attending, and have not yet sent in a waiver for 2018, please fill out this waiver and send to Tara Rizzi at tararizzi@aiasb.com.
Architect: Kupiec Architects
Contractor: Diani Building Corp
Structural Engineers: Taylor & Syfan Consulting Engineers
Mechanical & Electrical Engineers: Altieri Sebor Wieber LLC
Civil Engineers: Stantec
Architectural Lighting: HLB Lighting
Landscape Architects: Arcadia Studio
Commissioning Agents: WSP
Envelope Consultants: Alana Buick & Bers
Permitting: Sepps
Management Consultant: GWMC Gregg Wilson
Client: Santa Barbara Museum of Art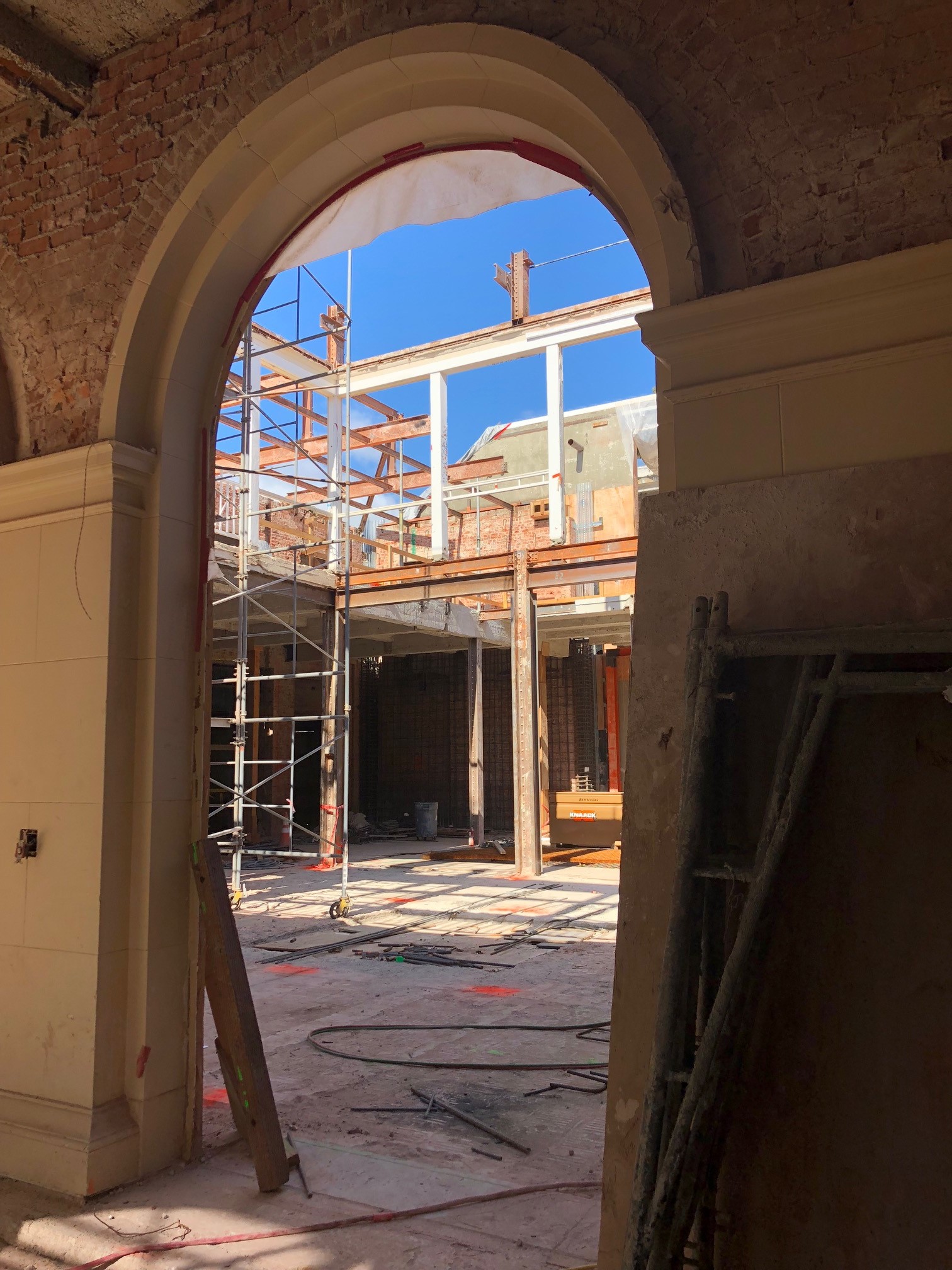 Course # 130000