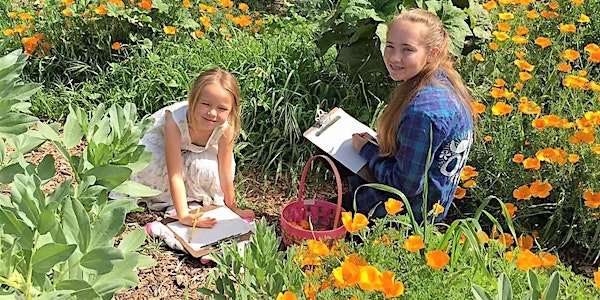 Santa Barbara Edible Education Symposium- SBEES
When and where
Location
La Cumbre Junior High School 2255 Modoc Road 93101
Description
Join us for the Santa Barbara Edible Education Symposium (SBEES) on October 11th and 12th, 2019. SBEES showcases and celebrates the work of educators, farmers, school food service providers, and youth leaders across the Central Coast.
In this dynamic two day conference, participants will learn from one another, exchange ideas and best practices, and strengthen partnerships and networks. SBEES brings together youth, educators, and agricultural community leaders to celebrate and showcase best practices in edible education throughout the Central Coast of California and beyond. Through diverse presentations, hands-on workshops, and school garden and farm tours, participants will explore how edible education efforts are transforming the way people of all ages connect to their food and the environment.
You can join us in building a movement that connects classrooms to school cafeterias, farms, and gardens by signing up for one or all of the SBEES events. Save $10 on your ticket! Be sure to take advantage of our Early Bird Special until September 16th.
Tours of Gardens and a Local Farm on Friday, October 11, 1:00 pm. Hop on the free shuttles and visit four beautiful gardens and a farm on our group tour starting at 1:15 pm. Snacks included.
SBEES Symposium on Saturday, October 12, 9:00 am to 6:00 pm at La Cumbre Junior High School. Join us for workshops, a panel discussion, and more! Workshop sessions will focus on farm-to-school related topics, as well as a spectrum of edible education programs and practices, including school garden education, nutrition, school food service practices, and sustainable agriculture. The Symposium is targeted for teachers, farmers, garden educators, food service leaders, and others interested in cultivating the food literacy movement along the Central Coast and throughout the state.
Harvest Dinner on Saturday evening from 4:00 pm to 6:00 pm featuring the First Annual Edible Education Award Presentation. Enjoy a Farm to Table buffet style dinner. Feast on wood fired pizza and organic salad with greens from Explore Ecology School Gardens. For this year's SBEES Award, we honor Kim Johnson of the Johnson Ohana Foundation for her years of dedication to edible education.
Email us if you have any questions.