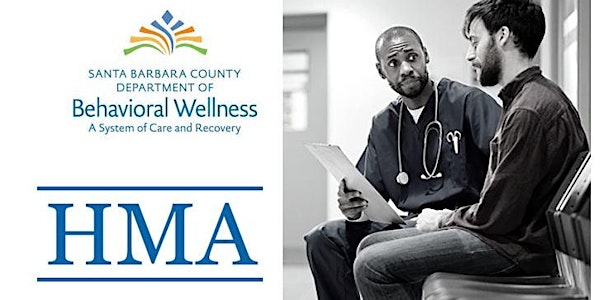 Santa Barbara County: Envisioning the Future for Persons with SUD
Location
Santa Ynez Valley Marriott
555 McMurray Road
Buellton, CA 93427
Santa Barbara County Systems of Care: Envisioning the Future for Persons with Substance Use Disorder (SUD)
About this event
Santa Barbara County Systems of Care: Envisioning the Future for Persons with Substance Use Disorder (SUD)
In partnership with your County leadership and stakeholders, Health Management Associates invites you to join us for a countywide improvement event to plan strategies to sustain the effective interventions you have in place and identify interventions for new drug threats. These efforts at the individual and the system level are necessary to support your broader treatment and recovery ecosystem.
This engaging and experiential convening will:
• Build and Renew networks and connections
• Review successes and progress made on county goals
• Learn more about fentanyl, new drug threats and approaches to address those
• Plan how to sustain ongoing SUD priorities for the county
• Identify new priorities for SUD systems
Continental breakfast will be served.
For more information about this event, please contact:
Charles Robbins
Principal, System of Care, Team Lead –
Southern California
Health Management Associates
(310) 592-9220
crobbins@healthmanagement.com
addictionfreeca.org