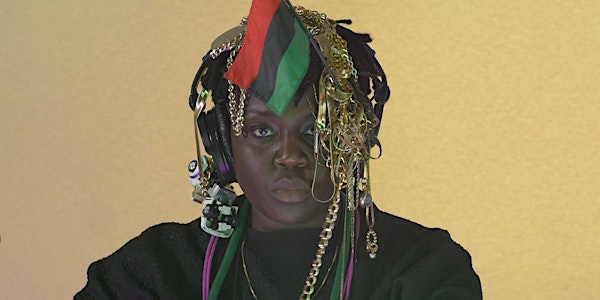 Sanity TV: Kingston, a live performance by visual artist Autumn Knight
New Local Space is pleased to invite you to a live performance by interdisciplinary artist Autumn Knight on Sunday, December 11, 2022, 6:30
When and where
Location
New Local Space (NLS) 190 Mountain View Avenue Kingston 6, St. Andrew Parish Jamaica
About this event
New Local Space is pleased to invite you to a live performance by interdisciplinary artist Autumn Knight on Sunday, December 11, 2022, 6:30 - 8:00 p.m.
Autumn Knight's ongoing performance series Sanity TV, which began in 2016 during Knight's residency at the Studio Museum in Harlem, takes the form of an imaginary television talk show in which she plays the role of host. The performance is improvisational in structure: Knight moves through the crowd, giving the audience various prompts, asking questions and allowing the audience to know each other.
This event is free and open to the public. Limited spaces available. Complimentary refreshments will be served.
Autumn Knight is a New York-based interdisciplinary artist working with performance, installation, video and text. Knight's video and performance work has been presented by institutions including the Whitney Museum of American Art and The Kitchen. Knight is the recipient of the 2021-2022 Nancy B. Negley Rome Prize in Visual Arts and a 2022-2023 Guggenheim Fellowship.
New Local Space (NLS) is a visual art initiative in Kingston, Jamaica that is a subsidiary of Creative Sounds Limited. NLS provides professional support for the work of visual artists committed to breaking new ground in their work, builds and connects new audiences to these artists, and links these artists to the global contemporary art community. We provide the public with a platform for engaging experimental exhibitions, artist residencies, and a meeting place for new ideas. NLS' programming is an open international cultural forum grounded in the spirit of experimentation and collaboration.
Image Credit: Western Front: Ross Karre Merve Kayan, Adele Fournet, and Autumn Knight