A two-day event highlighting recent breakthroughs in regenerative medicine, research, and clinical experts in stem cell science.
About this event
Inaugural Sanford Stem Cell Symposium
The Sanford Stem Cell Symposium is a two-day multidisciplinary event highlighting recent breakthroughs in regenerative medicine. This meeting brings together both research and clinical experts to advance translational applications of stem cell medicine.
The goal of this symposium is to bring together stakeholders from academia, industry, government, and the public to discuss developments in the field for turning stem cell-based therapies into approved products for patients in need. The program will highlight stem cell regeneration in several disease areas and interactive discussion panels regarding stem cells in space and stem cell clinical trials.
Our keynote speakers include:
Elaine Fuchs, PhD, Professor, The Rockefeller University
Hosted by:
Catriona Jamieson, MD, PhD, Director of the Sanford Stem Cell Clinical Center and Chief of the Division of Regenerative Medicine
Alysson Muotri, PhD, Co-Director, Stem Cell Program.
_______________________________________________________________________________________
October 14, 2021:
Session 1: Bioengineering Stem Cells - Chaired by Adam Engler, PhD
Session 2: Organoids & Robotics - Chaired by Alysson Muotri, PhD
Poster Presentations
October 15, 2021:
Session 1: Regenerative Medicine-Chaired by Leslie Crews, PhD
Session 2- Genomics - Chaired by Dan Kaufman, MD, PhD
Session 3: Part 2-Alpha Clinic Director's Panel - Chaired by Ben Heyman, MD
Fellow Awards - Chaired by Qingfei Jiang, PhD
Session 4-Stem Cells and Cancer - Chaired by Scott Lippman, MD
Session 5: Stem Cell Aging - Chaired by Rob Signer, PhD
Poster Presentations
Interested UCSD investigators, their research teams, academic collaborators, the scientific community, and the public are encouraged to attend.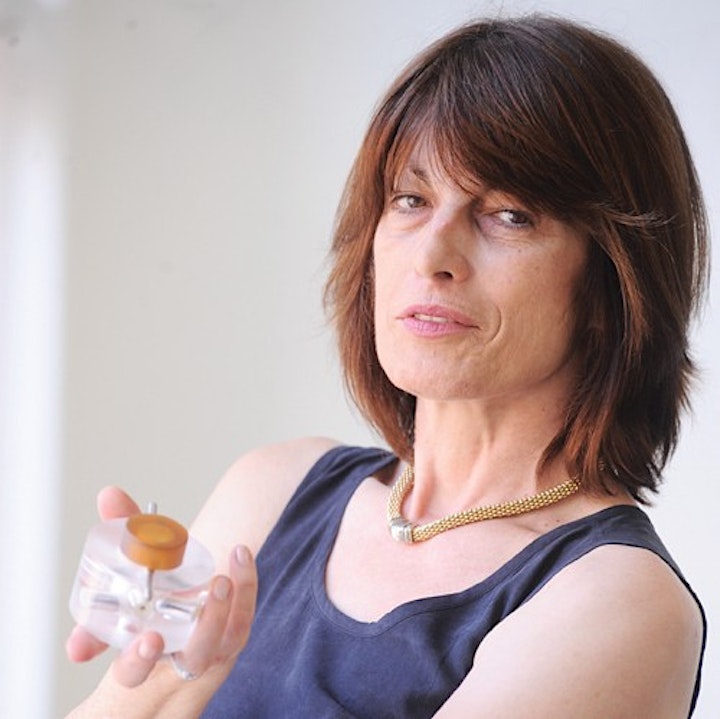 Professor of Biomedical Engineering and Medical Sciences Laboratory for Stem Cells and Tissue Engineering
Columbia University
Gordana Vunjak-Novakovic's diverse team of engineers, clinicians, and scientists are developing innovative tissue engineering technologies for improving human health. Our Laboratory for Stem Cells and Tissue Engineering is interested in whole organ engineering for regenerative medicine, tissue models for biological research, and "organs-on-a-chip" platforms for disease modeling and drug development.
To this end, her team directs the human cell differentiation and assembly into functional tissues using a "cell-instructive" approach based on tissue-specific scaffolds (providing templates for tissue formation) and advanced bioreactors (providing environmental control, molecular and physical signaling). Her work has been published in Nature, Cell, Nature Biotechnology, Nature Medicine, Nature Biomedical Engineering, Nature Communications, Nature Protocols, PNAS, Cell Stem Cell, Science Advances, and Science Translational Medicine, and is highly cited (h=126).
Vunjak-Novakovic's laboratory is a home to the national Tissue Engineering Resource Center funded by NIH to foster tissue engineering for medical impact, and are actively collaborating with colleagues at both campuses of Columbia University, nationwide, and around the world. To translate their science into new therapeutic modalities, their lab has launched four biotech companies: epiBone (epibone. com), Tara (tarabiosystems.com), Xylyx Biosolutions (xylyxbio.com) and Immplacate (immplacatehealth.com) that are all based in New York City. Over the last 30 years, Vunjak-Novakovic has mentored over 150 trainees (postdocs, clinical fellows, MD/PhD and PhD students, junior faculty).
She has a BS, MS, and PhD in chemical engineering from the University of Belgrade and specialized in biomedical engineering as a Fulbright Fellow at MIT. She is a member of the Academia Europaea, Serbian Academy of Arts and Sciences, the National Academy of Engineering, the National Academy of Medicine, the National Academy of Inventors, and the American Academy of Arts and Sciences.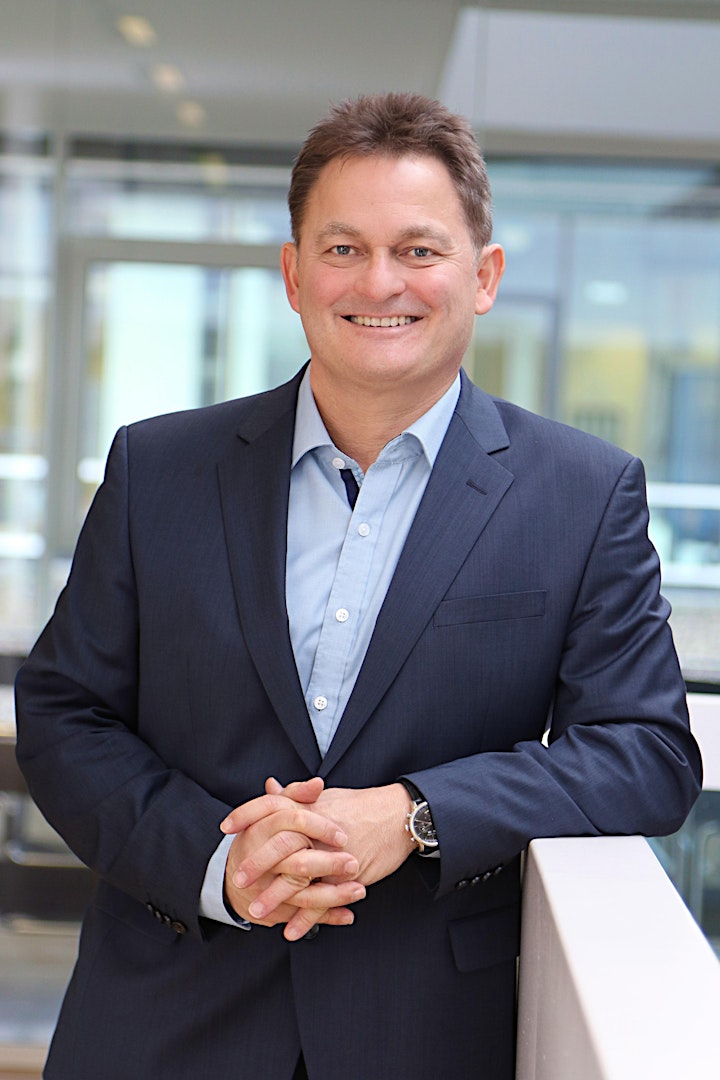 Group Leader and Professor of Hematopoietic and Leukemic Stem Cells
Head of Division "Stem Cells and Cancer" and Managing Director of HI-STEM
Heidelberg Institute for Stem Cell Technology and Experimental Medicine
Following my biology studies in Erlangen and Freiburg (Germany), I completed my dissertation at the European Molecular Biology Laboratory (EMBL) in Heidelberg under the supervision of Dr. Rolf Zeller and Prof. Thomas Graf. I then performed postdoctoral research in the laboratories of Prof. Gail Martin and Nobel Prize winner Prof. J. Michael Bishop at the University of California at San Francisco (USA) where my great interest in cancer research developed. During 2000 – 2008 I headed the "Genetics and Stem Cell Laboratory" at the Swiss Institute for Experimental Cancer Research (ISREC) in Epalinges/Lausanne and was named Professor at the Ecole Polytechnique Fédérale de Lausanne (EPFL) in 2005.
Since mid-2008, I am heading the Division of "Stem Cells and Cancer" at the German Cancer Research Center (DKFZ) and since Fall 2008 the founding Director of HI-STEM.
I am also coordinator of the "Stem Cells in Oncology" Program within the German Cancer Consortium (DKTK) and Co-Chair of the Collaborative Research Center, SFB 873 "Maintenance and Differentiation of Stem Cells in Development and Disease".
Future Outlook:
Trumpp laboratory functionally characterize both normal and malignant stem cells by using in vitro and in vivo approaches. We then use stateof- the-art methods to uncover the mechanisms that control and drive normal and uncontrolled self-renewal as well as therapy resistance. From model systems, we typically extend our work to the analysis of primary patient derived samples and link the results to clinical parameters with the goal to develop innovative strategies to detect and target cancer and metastatic stem cells and break therapy resistance.
In addition to his role as Head of the Division of Stem Cells and Cancer, Prof. Trumpp is also Managing Director of the Heidelberg Institute for Stem Cell Technology and Experimental Medicine, located within the main building of the DKFZ. Click here for more details.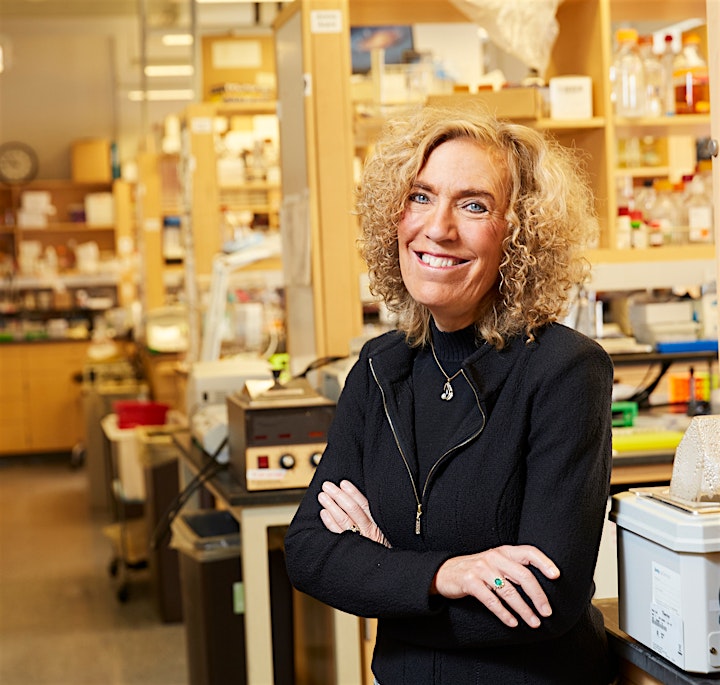 REBECCA C. LANCEFIELD PROFESSOR
INVESTIGATOR, HOWARD HUGHES MEDICAL INSTITUTE
Adult stem cells reside in all tissues, where they replenish dying cells and repair wounds. Using mammalian skin as a model, Fuchs studies the remarkable properties of tissue stem cells, and how they know which tasks to perform and when. She explores how stem cells sense and communicate with other cells in their environment. Aiming at advancing therapeutics, she dissects how communication networks malfunction in inflammation, aging, and cancers.
Fuchs' lab couples in vitro studies with mouse genetics to study the biology of skin stem cells. Her research employs high throughput genomics, single cell sequencing, live imaging, cell biology, and functional approaches to unravel the pathways that balance stem cell self-renewal with tissue regeneration. Her team investigates how stem cells establish unique chromatin landscapes and programs of gene expression, and how this shifts in response to changes in their local environment. They also study the signaling pathways that must be turned on and off at the right time and place for adult skin stem cells to become activated to regenerate tissue. They seek to discover the activating signals from the neighboring cells that instruct the stem cells to make hair or repair wounds, and the inhibitory signals that tell them to stop making tissue.
The Fuchs lab has found that communication between stem cells and their neighbors, particularly immune cells, can become altered, and this can cause the stem cells' proliferation to either accelerate (in the case of inflammation) or slow (as occurs during aging). The team also discovered that epithelial stem cells retain an epigenetic memory of their inflammatory encounters. These changes can still be detected within the stem cell's chromatin long after inflammation resolves. Fuchs hopes that unraveling the mechanisms of inflammatory memory will guide the discovery of new routes for treating disorders such as psoriasis, atopic dermatitis, and inflammatory bowel disease.

Sponsorship Levels
Gold – $7,000+
Company Logo and Name on Program: Mentioned in Opening and Closing Remarks* Promotional Materials* to be added to the program and displayed during coffee breaks/lunch breaks
Silver – $4,000-$6,000
Company Logo and Name on Program: Mentioned in Opening and Closing Remarks* Promotional Materials to be added to the program
Bronze – $1,000-$3,000
Company Logo and Name on Program: Mentioned in Opening and Closing Remarks
Presented by:
Sanford Stem Cell Clinical Center, Division of Regenerative Medicine, and UCSD Stem Cell Program
Organizer of Sanford Stem Cell Symposium
About the Stem Cell Program
The UC San Diego Stem Cell Program's commitment to our scientific community allows for providing laboratories access to our cutting edge technologies with our service cores. Providing video education to our community through the Stem Cell Channel and to the future scientists at UC San Diego and other institutes with CMM 250 graduate studies elective course.