SANDLER 2-DAY SALES TRAINING/COMMUNICATION SKILLS BOOT CAMP

Wednesday, October 31, 2018 at 8:00 AM

-

Thursday, November 1, 2018 at 5:00 PM (PDT)
Event Details
Background: The Sandler Training Center  in Long Beach, CA,  started 'The PETER F. DORN (PFD) SCHOLARSHIP' in 2010 to support transitioning personnel, their spouses and Veterans of the U.S. Marine Corps and U.S. Navy. The Sandler Training Scholarship or "PFD Scholarship" has assisted hundreds of Marines and Sailors during their End of Service (EOS) transition from military service.
The PFD Scholarship provides each qualified recipient with a $2,000 grant to take the SANDLER TWO-DAY SALES TRAINING BOOT CAMP. This is a two-day course is designed to deliver key skills for business success involving sales, marketing, leadership and sales management. The Sandler Training program is currently used by large corporations and universities for personal and professional development in the field of sales and marketing. This certificate-based course has been utilized by transitioning service members as a distinguished form of accomplishment on their respective resumes. 
Today, this generous and noble gesture is sponsored, funded and presented by:
 - The Sandler Franchise owned by Menett Afner (Long Beach, CA).  
-  The Marine Executive Association (MEA) - West.
 - Military Veteran Solutions, Inc. (MVS, Inc.) (Veteran-owned and operated by Sergeant Major Frank Pulley, USMC (Ret.)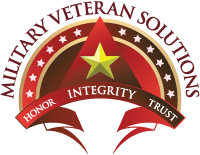 PROUDLY HOSTS
SANDLER TRAINING
TWO-DAY SALES TRAINING / COMMUNICATION SKILLS BOOTCAMP
WEDNEDSAY, 31 Oct 18  and THURSDAY, 1 Nov 18                                                                                 
8:00 am - 5:00 pm                                                                                                                                
Pacific Views Event Center  
Marine Corps Base Camp Pendleton, CA
Winning Sales Strategies
Interviewing?  Entrepreneur?  Becoming new business owner?  Looking for the FAST PATH to Success?
SALES/COMMUNICATION SKILLS ARE THE KEY TO PERSONAL AND PROFESSIONAL DEVELOPMENT

MILITARY VETERAN SOLUTIONS, Inc. is pleased to help sponsor an on base sales training program that is used by Fortune 500 Corporations to train their Management Teams, Service Teams and Sales Teams today. The training is lively, informative and interactive–a CERTIFICATE-BASED COURSE that employers readily recognize on resumes. You will learn advanced communication, relationship and selling skills to apply to your new organization.
NOTE: You must attend and complete both days of training to be eligible for the course certificate.
* Course Description & Special Guest Speaker (Corporate Executive (TBA):
DAY ONE AGENDA
 Learn a new strategy for the Elements of Success 
Re-evaluate your attitude and behavior
Understanding the sales challenge and WHY people BUY
Fresh, innovative strategies and tactics for building rapport and
Learning the systematic approach to building and managing relationships
Identifying unconscious buying patterns 
The Success Triangle
The Sandler Selling System: Strategy -The Art of Mutual Agreement 
Making the First Minutes Count - Every time 
Discover their reasons to buy
Shorten your sales cycle by staying in control
State-of-the-Art closing tactics that work
 DAY TWO AGENDA
Finding out how to be a consultant
How to ask effective questions
Better understand what motivates others to take action  
Negotiating to WIN
Keeping a positive attitude while growing market share and building your business
Goal-setting
Building your HOT "30-second commercial"
How to keep customers from using other service vendors to squeeze you 
How to handle the toughest productand service sales situations
Pitfalls of product knowledge for non-sales professionals
When and how to talk about money
In-class exercises–Essential for non-sales Professionals
Do the unexpected—get a different (and better) response
Build and grow your business-Prospecting techniques to fill your pipeline
   ☐ YES! This is exactly what I have been looking for! Reserve your seat today with ticket registration on this page. Ticket registration ends at close of business (COB) on Friday, October 26, 2018.

What do I do next?
Register for the event on this page.
Contact Sandler Training at 562.986.4144. 
Obtain information from us to take an online complimentary DISC assessment.
Inquire about your PRE-Class homework.
Schedule a PRE-Class interview with Menett ASAP!
Space is limited! For more information, please contact:
Menett J. Afner @ 562.986.4144  | menett@sandler.com |  www.menett.sandler.com  
Frank E. Pulley @ 951.595.5494  | FEPulley@gmail.com | www.MilitaryVeteranSolutions.com 
When & Where

Pacific Views Event Center
(Crawford Room)
202850 San Jacinto Road
Camp Pendleton (South), CA 92058


Wednesday, October 31, 2018 at 8:00 AM

-

Thursday, November 1, 2018 at 5:00 PM (PDT)
Add to my calendar
Organizer
Frank Pulley and Menett Afner