Description
Due to the inclement weather this spring, the Dusty Trails Crane Viewing Tours have been extended through April 7! A wildlife biologist from the Nebraska Game and Parks Commission has told us that the migration season may well peak around the first week of April, extending the viewing opportunities for a week.
Each spring the most incredible migration event in the world passes through the North Platte, Nebraska area. More than 100,000 Sandhill Cranes will spend about six weeks in the Platte River valley fortifying themselves for the nesting period to come. While they are here, they will engage in beautiful courtship and pair-bonding behaviors.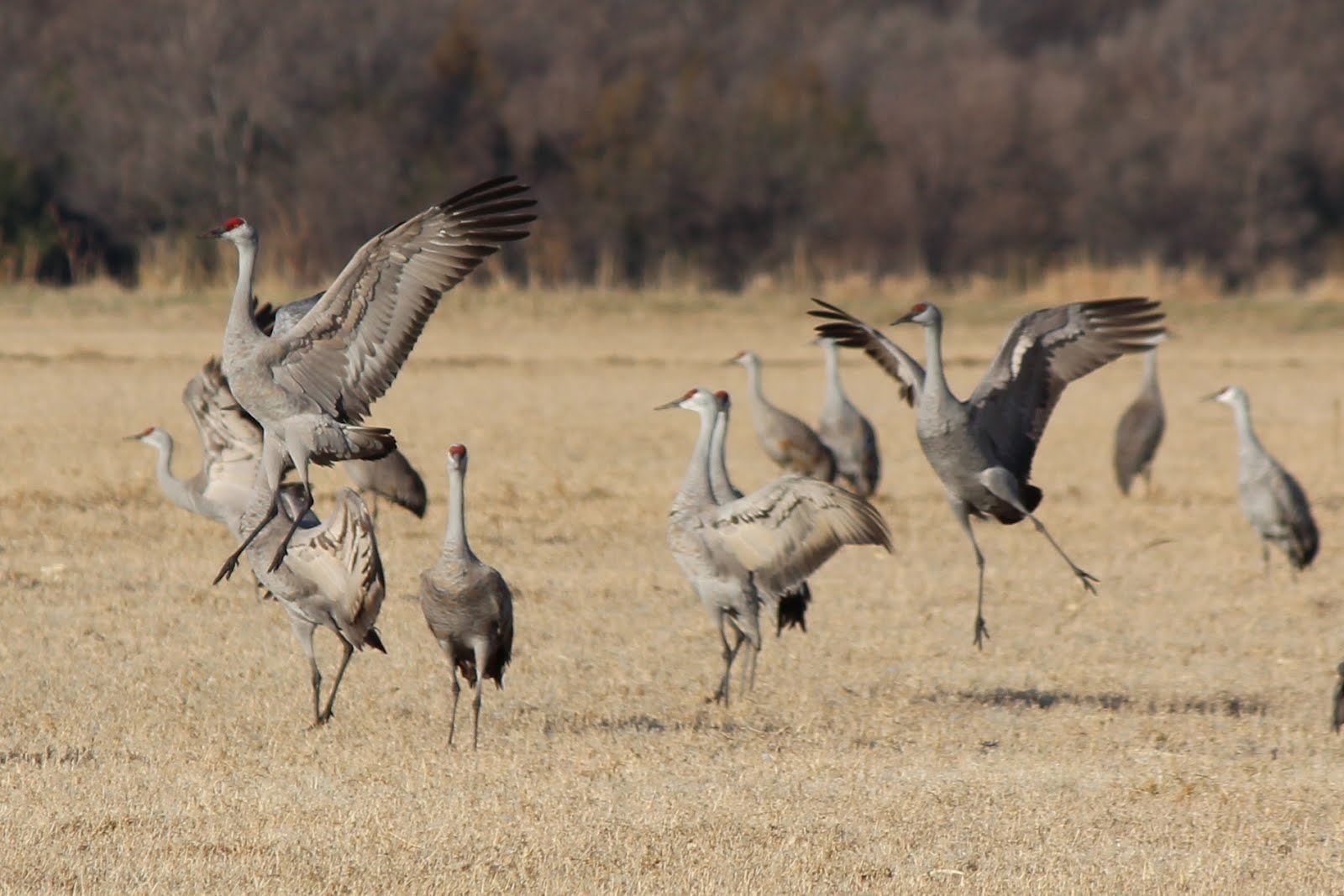 These graceful rituals can best be observed while the Sandhill Cranes are in the feeding and loafing grounds, which are the meadows and crop fields within five miles from the river. To aid you in your experience of the Sandhill Crane migration, Dusty Trails LLC, your outdoor specialists in North Platte has developed tours during the most active times of the day for the Sandhill Crane courtship behaviors. The morning tour is 8:45am to 11:00am and the afternoon tour is 2:45pm to 5:00pm.
Each tour will depart from the Visitor Center at 101 Halligan Drive in North Platte and will include a round trip through the Platte River valley between North Platte and Hershey. The tour will linger along the rural roads wherever there are large groups of Sandhill Cranes so that you can observe, video and photograph as much as you would like.
While on the tour, you will be treated to information about the Sandhill Cranes, their migration and behaviors you may observe in the fields.
The transportation for the tours is a converted school bus that will be warm and dry and afford elevated visibility for Crane viewing. You will be supplied with a welcome bag including a snack and a water bottle. Some binoculars will be available to share.
Each tour size is limited to 18 individuals. For larger groups, please contact Dusty Trails LLC Outdoor Specialists at 308-530-0048.
Please bring whatever photography and videography equipment you would like.
Adult tour prices are $35.00 per person; Children ages 5 - 10 are half price ($17.50). Children 4 and under are free.
HOTEL PARTNERS
North Platte area hotels are offering special rates for Crane Viewing visitors. Please contact the hotels directly using the phone numbers below to book your room. All prices are for one room with either two queen beds or one king bed. You must ask for the Crane Viewing rate when you call.
Super 8, 220 W. Eugene Ave. - 308-532-4224 - $60

Quality Inn, 2901 S. Jeffers St. - 308-532-6144 - $75

La Quinta Inn & Suites, 2600 Eagles Wings Place - 308-534-0700 - $79

Best Western Plus North Platte Inn & Suites, 3201 S. Jeffers St. - 308-534-3120 - $79