Description
The Sandbox São Paulo and Buenos Aires Hubs presents the Latin America Retreat 2019!
Adventure with your souls and sandals in Ubatuba, São Paulo, Brazil. You'll spend four days together in this coastal region, making connections, learning from each other through workshops and activities, and exploring the coast. This Summit is being co-organized by the São Paulo and Buenos Aires hubs.
As Latin Americans we can sometimes find ourselves far from the predominant European identity of Sandbox. As part of the Decentralized Global Summit 2019, we wanted to bring more diversity to the community by generating a framework of local exchange with Sandboxers from the region, vindicating our Latin American identity. We are holding our event the weekend after the rest of the Global Decentralized Summit .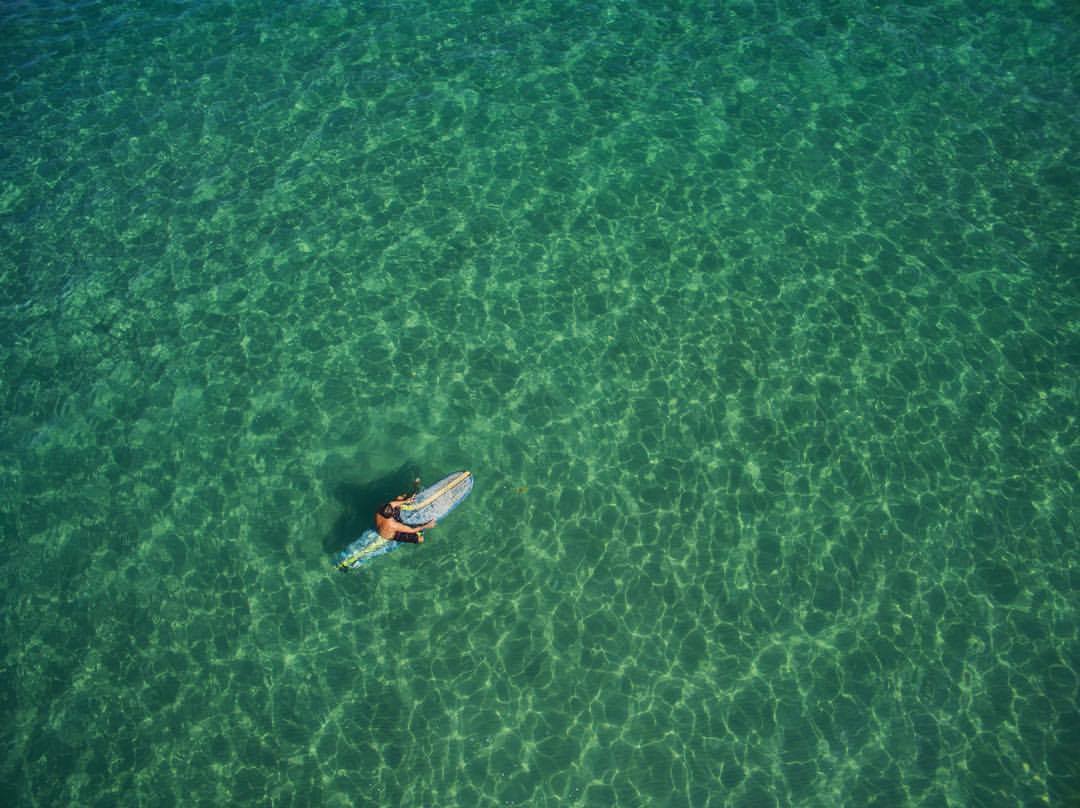 At 200 km from the International Airport of São Paulo (Guarulhos) by an impeccable route, crossing a deep Atlantic Forest, you arrive at the city of Ubatuba, a paradise that until today strives not to appear on the map. There are more than 100 different beaches between coast and islands, some ideal for surfing (eg. Itamambuca) and other spectacular ones for snorkeling or Stand up (eg. Picinguaba / Ilha das couves).
In the middle of a green that abstracts the mind of any distraction, within a national park is our Secret Location. An old fazenda that once produced sugarcane and coffee, an exclusive country house of classic Portuguese style, sophisticated and elegant, the house is an oasis in the middle of nature. Surrounded by an intense jungle with an immense variety of birds, flowers, insects and aromas, and very close to the beach.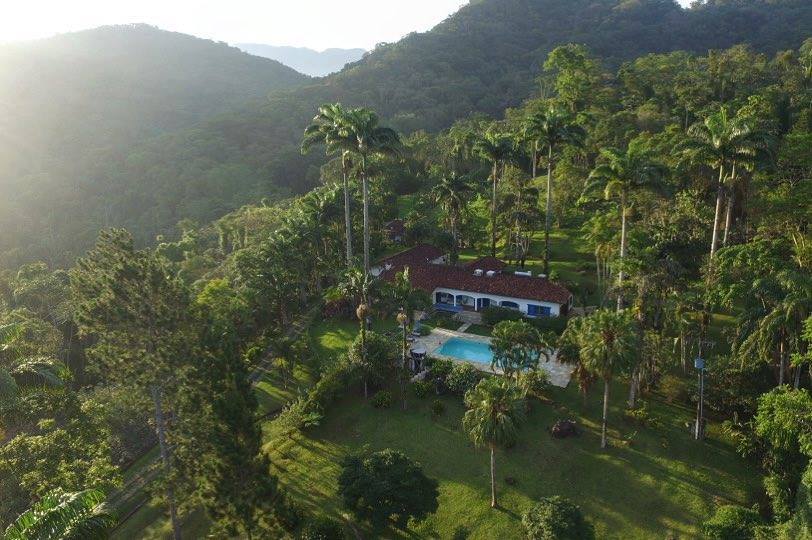 The house has 4 spacious suites, distributed in 3 double (King Size), and a 4th room with 4 single beds. All rooms with independent outputs to the garden or the house.
We are asking for people to arrive on Wednesday, July 31th for optional dinner/opening gathering or early on Thursday, August 1st. Anyone arriving beforehand will be assisted with accommodations, co-working spaces, hangouts, etc.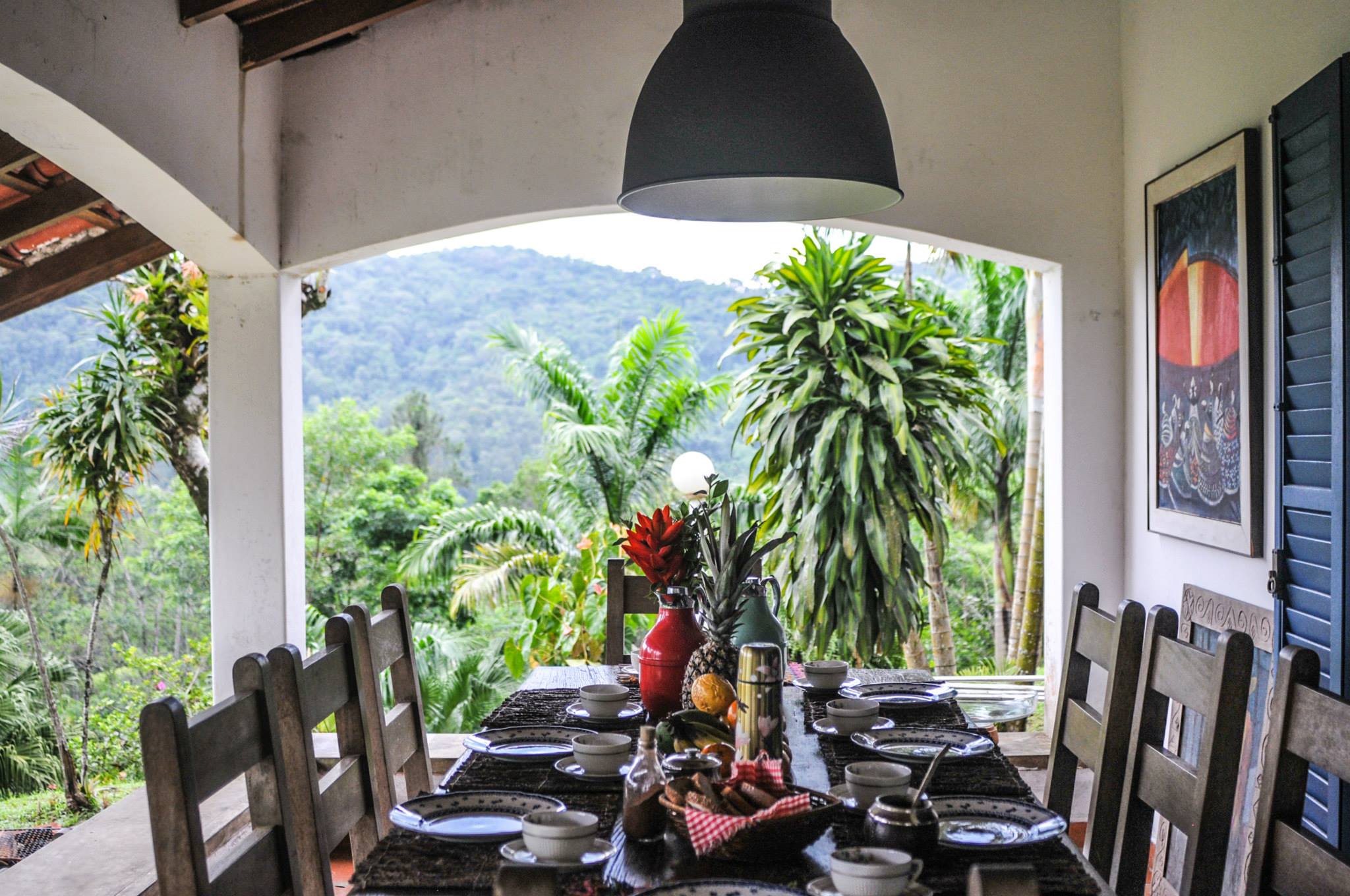 We have limited spots so get your ticket ASAP!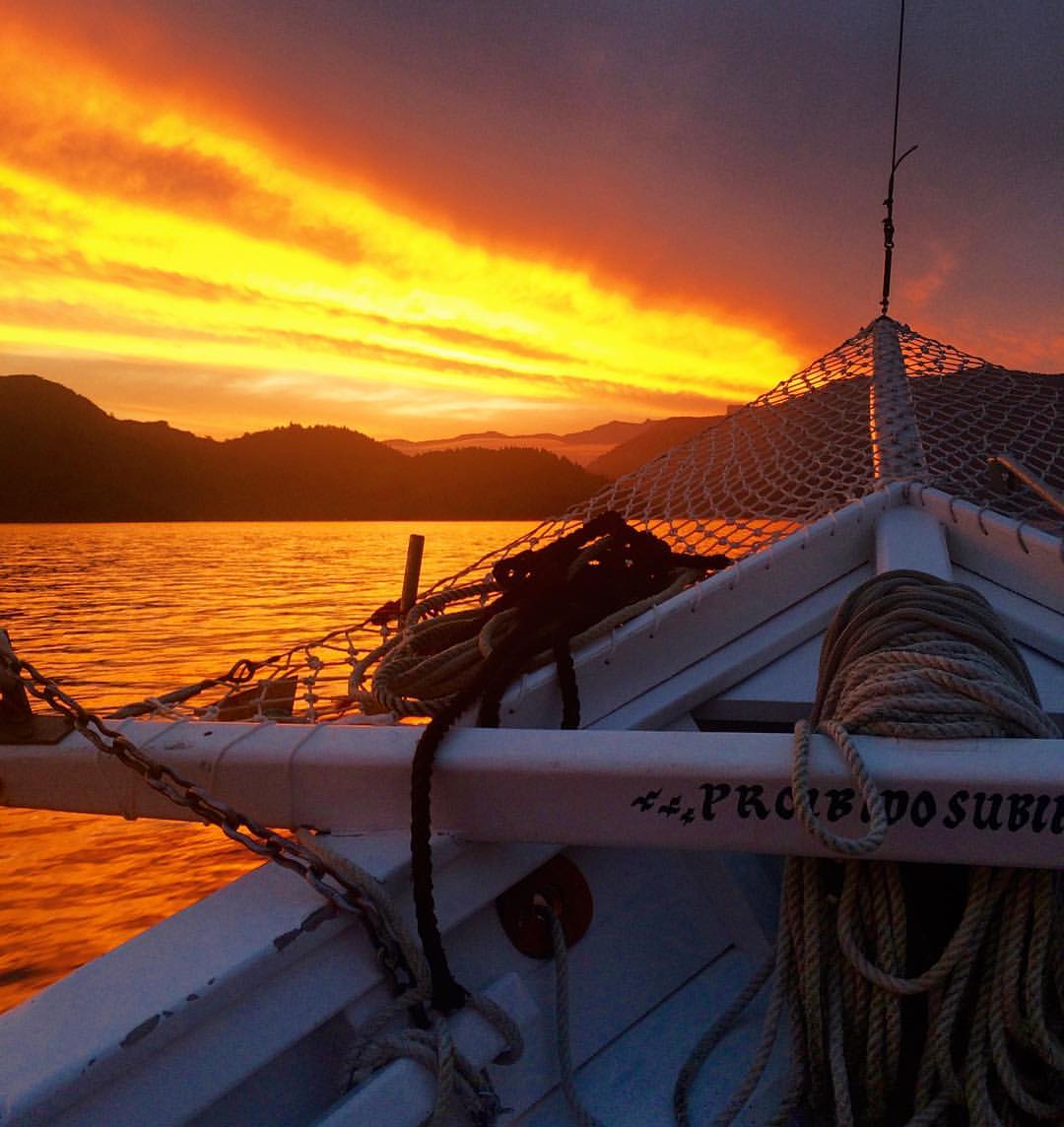 The ticket prices have been set at $215 USD and covers all city and countryside costs from Wednesday evening to Sunday afternoon (including meals, activities and entertainment). Payment link will be sent via email after registration.
---
Getting from the airport to the venue and back
If you are coming in an international flight, you will most likely land at the Guarulhos International Airport. The airport itself is located in a city right next to the city of São Paulo. That city is Guarulhos.
From the airport, you will have a few options to go the summit location in Ubatuba, which is located a few hours north of São Paulo (about a 3 hour car ride / 4 hour bus ride).
Option 1 – A couple of bus rides (USD 60 round trip per person / São Paulo → Ubatuba / Ubatuba → São Paulo)
From the airport, there's a bus that goes to a bus terminal in São Paulo. It cost about 10 USD.
From the bus terminal, you will get on a bus that will go to Ubatuba, which costs USD 20.
Once in Ubatuba, we will pick you up at their local bus terminal and take you to the venue.
We can help you purchase the bus tickets. It can be done online.
Option 2 – An Uber ride (USD 180 round trip / São Paulo → Ubatuba / Ubatuba → São Paulo)
Order an Uber ride from you phone and go to the venue.
Maybe a few people can share the ride and make the cost lower.
Since it is a long drive, it might be difficult to find a driver who is willing to go there.
But many drivers like these long drives because it pays them better.
Option 3 – Renting a car (USD 50 per day / São Paulo → Ubatuba / Ubatuba → São Paulo)
If you have a valid driver's license and want to drive and see the road (it's very beautiful), you can rent a car and go to the Fazenda driving and with more people in the car. Brazil's road conditions on the state of São Paulo and the coast are very good. We recommend the car rental company Localiza. They have pick up/drop off stations at the Guarulhos Airport and at Ubatuba. You can drop the car off in Ubatuba and pick it back up once you leave on Sunday.
Note: If you're from Australia, Canada, Japan or USA, you may require a visa. Please contact the organizers for more information: saopaulo@sandbox.is
Looking forward to see you all in Ubatuba!