Sandbox Jam

Saturday, March 29, 2014 at 10:00 AM

-

Sunday, March 30, 2014 at 6:00 PM (EDT)
Event Details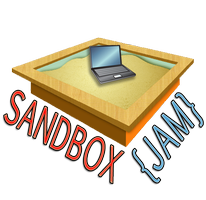 A Game Jam Sponsored By:
Have you always wanted to make a game but never had a reason? Are you lacking the funds to finally buy the game making software you have always wanted? The Sandbox Jam is a game jam event for everyone, whether you are a game making pro or a total noob, come on down to the Sandbox and get your game on.  The goal is to make any kind of game in a weekend, whether the end result is finished, kinda works, or doesn't really work but you had an amazing time trying. The best way to learn is by doing, and game jams are a great way to get started making games.
HOW IT WORKS:
Typically game jams start with artists, programmers, and audio people forming teams and working together.  You are welcome to do a solo jam, team size will be taken into consideration during judging so if you have the guts, fly solo!   We will announce a theme at the start of the jam, please send suggestions to briand@asininegames.com.  
You will then work on creating a brand new game from scratch with the goal of getting it up and running by the end of the jam.  Up and running could just be one playable level, but try to get far enough along that the judges can easily see your concept and game mechanics.  You will have until 4pm Sunday to complete and ship your game, then the presentations and judging will begin.
We will have some creative commons licensed art and audio assets available for you to use if you need to, but the bulk of the game should be a completely original creation.
PRIZES:
Did I mention we have prizes??  Really amazing prizes!!!  Like a Unity Pro license, Construct 2 Business and personal license, and even something from Izotope for the audio guys!  All game engine winners will also recieve a Spriter Pro license from Brash Monkey!  Prizes are single software licenses, so take that into consideration when teaming up with others. The single license will go to one person. We are working on art prizes as well, stay tuned!
We will have Unity Pro Suite trial licenses available for atendees to use during the jam so your games can be extra awesome! This includes iOS, Android, Blackberry add ons so you can make your games mobile friendly!
After the winners are announced we will head over to Lowell Beer Works for post jam grog.
WHAT TO BRING:
A laptop
Any gear you need
A sense of humor
Food and drinks
WHAT NOT TO BRING:
Guns
Drugs/Alcohol
Your pets (sorry!)
I'VE NEVER MADE A GAME, WHERE DO I START??
If you have never made a game before, I would suggest using Construct 2 software from Scirra.  There is a free version that will allow you to make a full game, although some features are disabled.  It is fairly easy to pick up and does not require traditional programming skills.  It is a great way to get started making games, check out the beginners tutorial to get you going.
If you have some 3D experience or programming chops you should try Unity, we will have full Pro Suite trial licenses for attendees to use, there is also a free version if you want to check it out beforehand. Unity Technologies is the creator of Unity, a flexible and high-performance development platform used to make creative and intelligent interactive 3D and 2D experiences. The "author once, deploy everywhere" capability ensures developers can publish to all of the most popular platforms. Unity Technologies boasts a thriving community of over 2 million developers including large publishers, indie studios, students and hobbyists. For more information, visit: http://unity3d.com.
There are numerous tutorials on both of these game engines, so you can do a little prep before hand.  I would suggest having everything installed and ready to go before the game jam to save time.
There are many other game engines you can use such as cocos2D, GameMaker, Corona, and many others.  Use whatever you like!
More info to come! Follow @SandboxJam for updates!
When & Where

Merrimack Valley Sandbox
175 Cabot Street
Suite 100
Lowell, MA


Saturday, March 29, 2014 at 10:00 AM

-

Sunday, March 30, 2014 at 6:00 PM (EDT)
Add to my calendar
Organizer
Asinine Games makes apps and games for mobile devices including Slendercam, Sliders, and Flapping Bard.  Find out more about us at asininegames.com.
The Merrimack Valley Sandbox is boosting the economic and social well-being of greater Lowell and Lawrence by advancing entrepreneurship and innovation.  You can find out more about their programs and awesome co-working space at mvsandbox.org or find them on Twitter @MV_Sandbox