Description
It's open house style with snacks and exclusive Sandals offerings for your getaway, door prizes and fun! Bring a new adult guest & get a special gift!
Are you ready for the vacation of a lifetime!!! Our Sandals Night is free! Food, door prizes & fun! Specials may include up to 65% off, free nights, free flights, free golf or Spa Credits!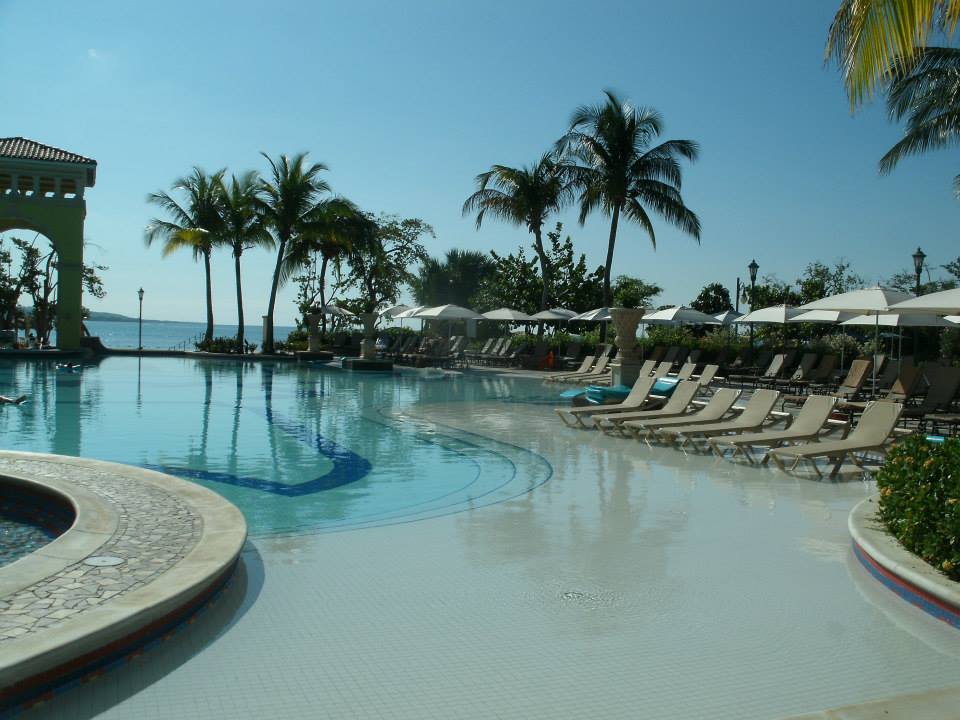 Come check out the details! The Sandals representative will be here to tell you all the differences between them. We eliminate the middle man and help you to decide which resort is the best one for you; quiet & romantic or shopping and nightlife,.. or have it all!
Come experience the very pinnacle of luxury all-inclusive Caribbean excellence. Sandals delights couples in love with supreme luxury resorts in St. Lucia, Jamaica, Antigua, Bahamas, and Grenada, featuring gourmet candlelit dining for two, gorgeous tropical settings and some of the world's most exquisite beaches. If you are planning a wedding, Sandals is the leader in Caribbean destination weddings and honeymoon packages.
Contact Pam for questions promisedhearts@hotmail.com
Click here for more info http://www.sandals.com/index.cfm?referral=112531
No other resorts in the world are so completely dedicated to couples in love. That's why a Sandals tropical honeymoon is the kind of honeymoon you dream about. And only Sandals offers the ultimate luxurious accommodations and, the Caribbean's best land and watersports – from golf to scuba, and an array of top gourmet dining options. The best part...it's all included. So leave your worries and wallet behind and spend your honeymoon dedicated to each other.
Wedding & Honeymoon Gift Registry http://registry.sandals.com/registry/How-The-Honeymoon-Registry-Works.cfm?referral=112531
You've set the date, now you're ready to get yourselves organized to have the perfect destination wedding and honeymoon at Sandals! Sandals provide brides and grooms with the exclusive full service of a free Wedding and Honeymoon registry, where you can add all the bells and whistles to create the ultimate Sandals destination WeddingMoon!
Every Sandals resort destination sits directly on a stunning beach, on four of the most gorgeous islands in a region famous for its endless white sand expanses, exquisite turquoise waters and romantic sunsets.
From Jamaica's warm reggae pulse to the Bahamas' sophisticated beat and from St. Lucia's volcanic majesty to Antigua's exotic allure, Sandals provides the best beach resort experience in the Caribbean in a glorious all - inclusive package. Make Sandals your next vacation destination.
Military Savings Save an additional 10%
Sandals Resorts would like to honor those of you in the U.S. and Canada military for your dedication and service to your country by extending a great offer to assist you in taking a well-deserved all-inclusive vacation to the exotic islands of the Caribbean. As a member of the U.S. and Canada military, you will receive an additional 10%* saving on our already amazing current promotions when you and your special someone purchase a Sandals Luxury All Inclusive vacation on the world's most breathtaking, romantic beaches.
Sandals Golf Resorts
Sandals is heaven for golf lovers! At our all-inclusive golf resorts–located in the golf heavens of Jamaica and St. Lucia–enjoy free transfers to some of the most challenging and prestigious courses in the Caribbean where you can play endless rounds without paying any greens fees (green fees not included at Sandals Emerald Bay). Add in the exquisite tropical scenery and breathtaking vistas surrounding our luxury golf resorts and you'll feel like you're truly in a golfer's paradise.
http://www.sandals.com/golf.cfm?referral=112531
When searching for a location for your next dive vacation, look no further than Beaches Resorts. With the largest dive operation in the Caribbean, our Luxury Included® resorts feature unlimited diving* at some of the most spectacular dive sites in Jamaica. Both certified and non-certified divers will have a chance to explore a new world of dive by getting PADI certified while on vacation or taking a variety of more challenging PADI, DAN and National Geographic dive courses.

Get on the phone, call all your buddies and head down to the islands this Fall to LIVE IT UP N' DIVE at Beaches Negril Resort & Spa and Beaches Ocho Rios Resort & Golf Club.

In addition to the diving, your vacation package includes unlimited dining and premium brand beverages, luxurious accommodations, a variety of land and water sports, top notch service and more-plus everything is conveniently available in one location and all included at a great value!
Photos curtesy of Promised Hearts
FAQs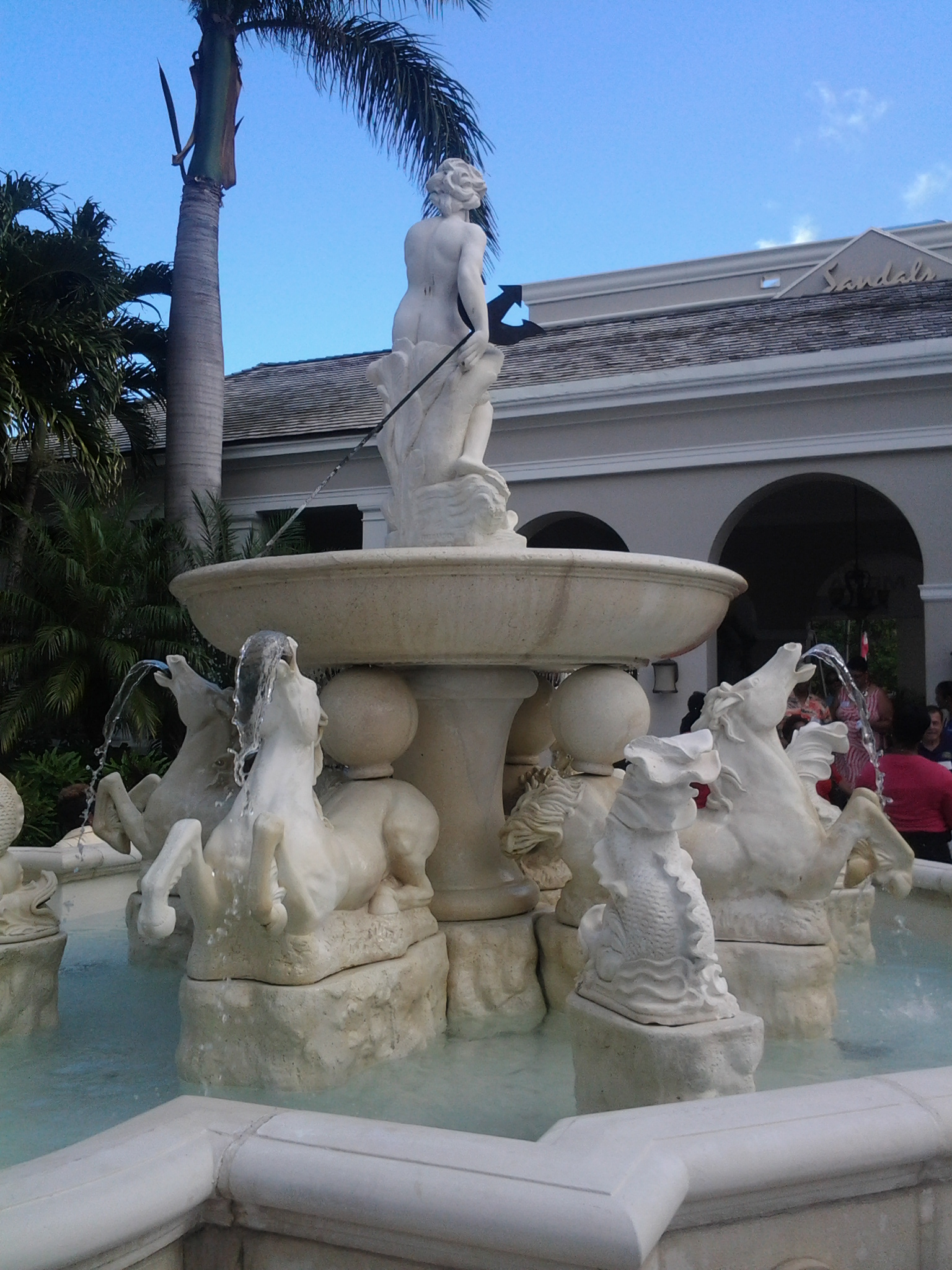 All meals, anytime snacks and fine dining
Scuba diving (if certified)

*

Golf in Jamaica and Saint Lucia
Sailing, water sking, snorkeling & more
Land sports
Luxurious accommodations
Wi-Fi at all resorts in all public areas
and all room categories.
Basic Wedding Package
Airport transfers
Top–shelf drinks
Exchange privileges
Beautiful Beginnings Weddingmoon

®

All tips, gratuities and hotel taxes
* Certification card and dive log required.
Spa Treatments
Optional Tours
Golf Caddies (mandatory for golfers)
Internet Access
Medical Assistance

**
Gift Shop Items
Transportation

*

Phone Calls
Airport taxes may not be included
Scuba Certification or Refresher Courses
* Airport transfers are included. Transportation to other neighboring Sandals (within the same town) are also included.
** Our resident nurse's services are complimentary but there is a charge for medication and doctor's consultations should those be necessary.
What is the dress code for the restaurants at night?
Resort Casual
Shorts or jeans, t–shirts or polo shirts. Swimwear must be covered. Shirts and footwear required.
Resort Evening
Dress pants or jeans for men, long or short sleeve dress shirts (with or without collar). Dress shoes or elegant sandals. No shorts, t–shirts, sleeveless shirts or sneakers.
Can your resorts accommodate food allergies?
You can rest assured that we'll will work very closely with you and our chef can ensure that the appropriate meals are available. Please provide us with you arrival date and booking number as well as your name and the resort at which you will be vacationing so that arrangements can be made for you to speak with the chef on arrival.
How can I arrange tours outside the resort?
A variety of local tours are available at all our locations at additional cost. Reservations can be made online or at the resort's Tour Desk.
Are beach towels provided by the resort?
Yes, beach towels are provided at no cost by the resort.
Since everything is included and tipping is simply not allowed, you will not need any cash while on property. Our front desks will accept most major credit cards (MC, VISA and AMEX). We also accept traveler's checks. Upon check in, all guests will be asked to tender a credit card to activate their room folio. The purchase of optional services from the resort outlets will be done by signing all charges to the guest's room folio. Cash is not accepted at any of the revenue outlets.
However, if you are planning to travel off property for shopping and such, we recommend bring some cash along as some vendors do not accept credit cards or travelers checks. There are exchange bureaus at every Sandals Resort. All of the islands accept US dollars, but please note that you may receive change in the local currency. Additionally, you may want to carry small bills to tip luggage attendants at the airport and airport transfer drivers outside of the resort.
Is a visa required to travel to your resorts?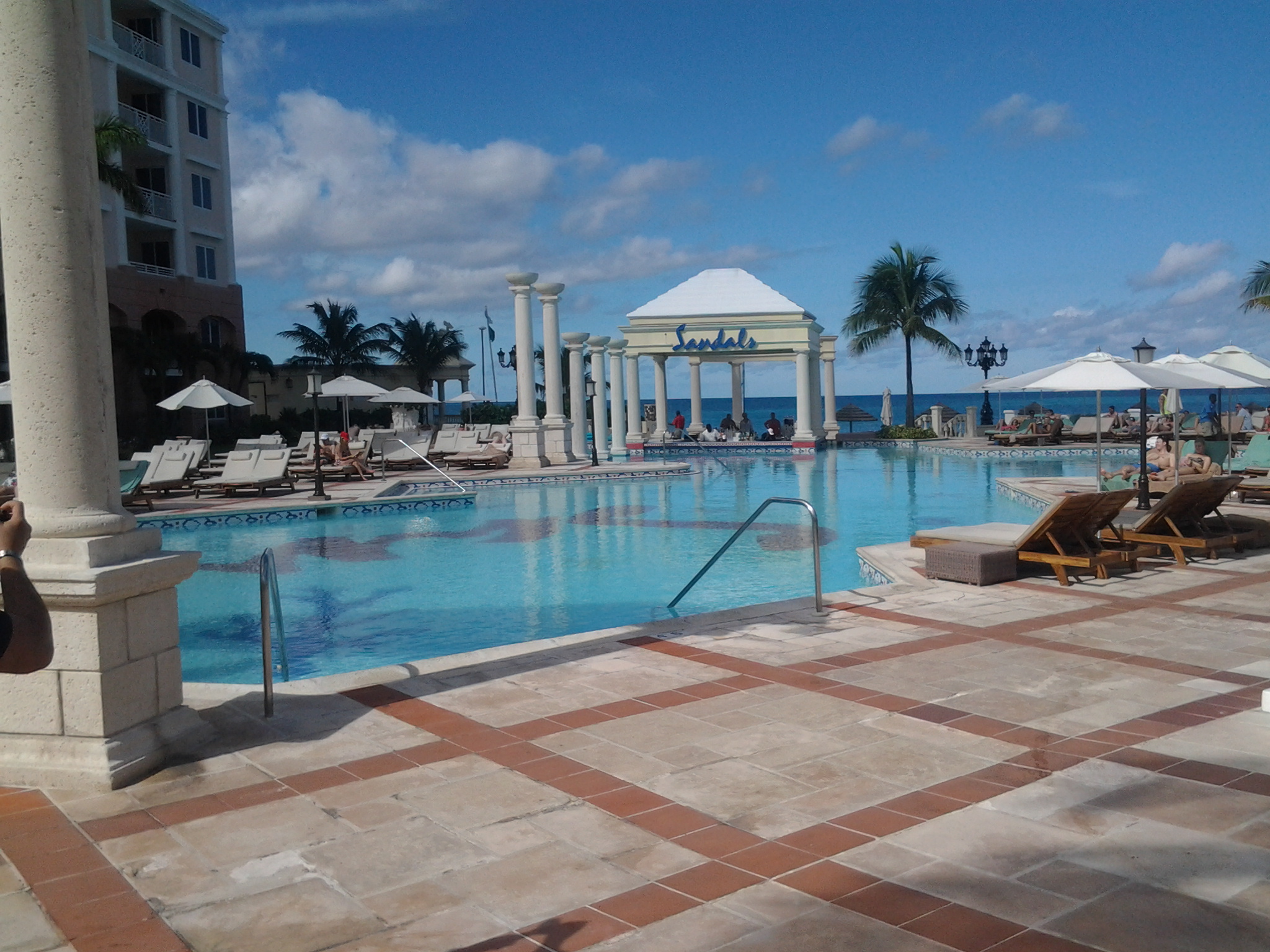 Visas are not required from U.S. citizens by any of the countries where our resorts are located. However, a valid U.S. passport in order to re-enter the U.S. For assistance with getting a new passport, or renewing, check out our Passport Information page. Learn More For citizens of other countries, please contact the airline you are traveling for information on entry / visa requirements.