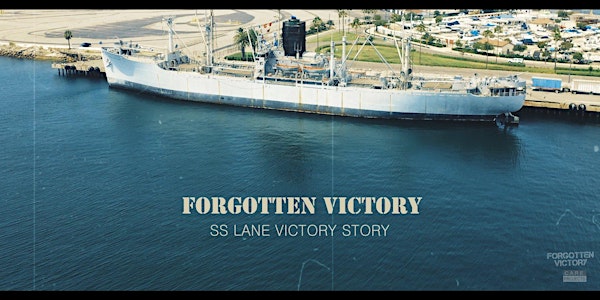 San Pedro Film Festival - First Thursday Local Filmmakers
Screens with short film Girl At the Top of the Mast. FREE TO ATTEND WITH REGISTRATION
When and where
Location
Warner Grand Theatre 478 West 6th Street San Pedro, CA 90731
About this event
FORGOTTEN VICTORY
Directed by Christopher HK Lee
Written by Christopher HK Lee
USA, 2021, 1 hour 10 minutes, Documentary
The Korean War is perhaps the least known major conflict in contemporary history. The war killed at least 2.5 million people and countless were wounded. On June 25th, 1950, North Korean forces, backed politically and militarily by China and the Soviet Union, crossed the 38th parallel into South Korea.
Screens with Short Film:
GIRL AT THE TOP OF THE MAST
Directed by: Steve Mellin, Written by Scott Gray
Selected scenes from the screenplay adapted from Bungy Hedley's funny and touching autobiographical book View from the Top of the Mast. Have you ever wondered what it would be like to live right next to the ocean? Well, many years ago, in a quaint house hand-built by her dad, Bungy did so, along with her mom, dad, and three sisters! Then, she followed the lure of the sea, learned to crew, and offered her nautical skills to captains of sailing ships as the only female crew member on such voyages.
www.SPIFFest.org