Description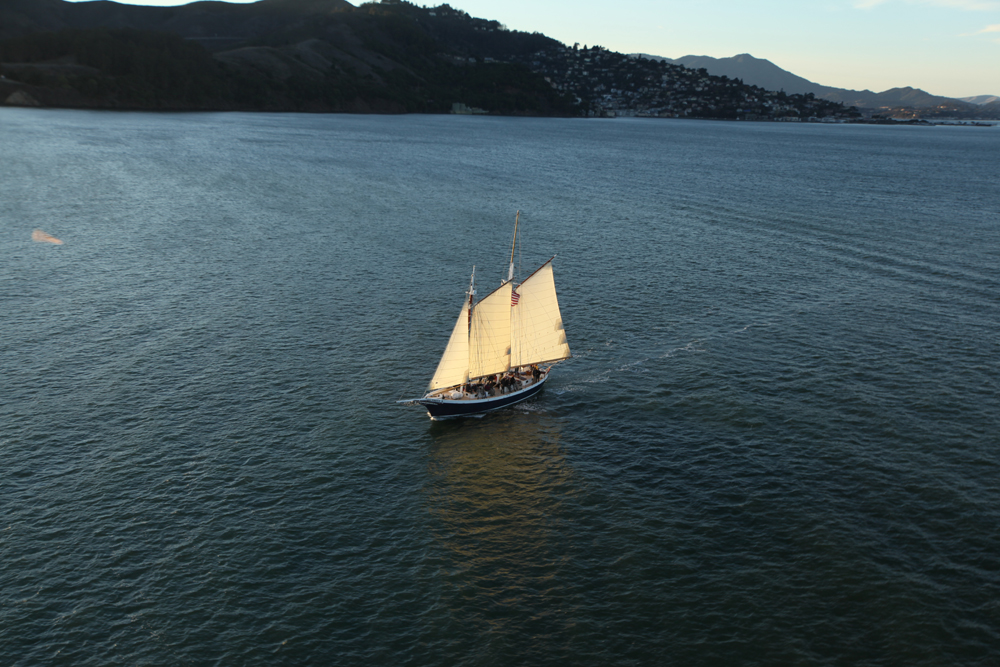 Slow down and explore the San Juan Islands with a traditional sailing adventure aboard the Schooner Freda B.
We are pleased to offer a 5-night expedition designed for guests who enjoy time-honored traditions and natural world experiences. Schooner Freda B is an 80' coastal gaff-rigged schooner equipped with all the creature comforts for multi-day expeditions. Get gently rocked to sleep in a cozy bunk made up with luxury butter-fleece sheets. All meals served on board, beverage and bedding, plus experienced captain and crew, are included in the ticket price. This is a great opportunity to unplug, relax and reset with the natural environment. Enjoy sunrise, sunset and moonrise daily and share one of the Pacific's most marvelous habitats with the crew of Freda B.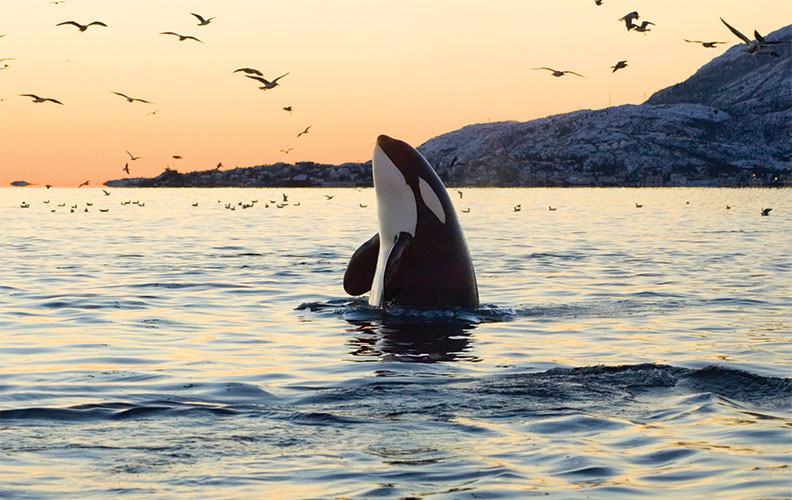 SAN JUAN ISLANDS & WILDLIFE
The San Juan Islands are a rural archipelago on the northwest coast of Washington state. Bordered by Vancouver Island to the west, the Strait of Georgia to the north and the Strait of Juan de Fuca to the south, the San Juans are a group of 172 named islands known for world class wildlife viewing and small, charming port towns.
Killer Whales (Orcas) live year round in the San Juan Islands; it's said to be the best place on earth to view them. Be prepared to see a variety of wildlife both onshore and in the seas. Dall's porpoise, minke whale, Pacific harbor seals and the island's largest land mammal is the Columbia Black-tail deer. The islands are also home to the largest concentration of bald eagles in the continental United States. There are actually 200 species of birds, 32 species of butterflies, 200 species of fish, hundreds of species of marine invertebrates, red fox, bats, amphibians, and reptiles that all call the San Juan Islands and the surrounding waters their home. It is truly a naturalist playground!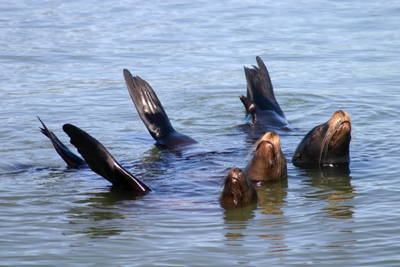 ITINERARY
June 9 - Historic Port Townsend: Board Schooner Freda B in the afternoon and receive bunk assignments and settle in. Enjoy a welcome Sunset and Full Moon Sail with your dinner. Enjoy the area before you arrive, visit the Marine Science Center, Northwest Maritime Center, (where the wood blocks on Freda B were actually made), Shop, enjoy Museums or wander around the Victorian neighborhoods. For those guests who elect to arrive early to Port Townsend please check out this list of accommodations.
June 10 - Lopez Island: Sail to Watmough Bay Preserve, we will serve dinner and overnight on anchor in Watmough Bay.
June 11 - Orcas Island: Sail to Doe Bay, shuttle into Doe Bay Resort Day Spa with a packed picnic from the boat, or enjoy a no-host lunch on shore at the Cafe. Explore optional Orcas Island activities including Scooter Rentals, Kayaking, hiking, horseback riding, wine tasting or an afternoon in soaking in hot water at the day spa, all of which are offered on Orcas Island. (Activities must be booked in advance directly) Get yourself around the island: Scooter Rental or Taxi or Car Rental. Overnight on anchor in Doe Bay.
June 12 - San Juan Island: FRIDAY HARBOR Explore San Juan Island by boat, dock in Friday Harbor for the afternoon, sunset and a no-host dinner on shore.Friday Harbor offers great activities including tours of the Pelindaba Lavender Farm, Oyster Tasting at Westcott Oyster Farms, Wine tasting at San Juan Vineyards, and get around the island on the Jolly Trolly. Spend the night dockside in Friday Harbor.
June 13 - San Juan Island to Tacoma: Enjoy a great day of sailing. Spend the day enjoying the scenery, relaxing, napping and sailing. This 12-hour sailing passage is a beautiful finale. Enjoy dinner, a final sunset and an overnight dockside for a final night in Tacoma.
June 14 - Tacoma: Breakfast on board, final farewells, 11am disembark Tacoma Washington. Tacoma is the home to the Museum of Glass, Le May America's Car Museum, Foss Waterway Seaport and Point Defiance Park.
---
SAMPLE MENU
Rise and Shine - Organic Coffee, Tea, Juice, Yogurt, Granola Fresh and Dried Fruits

Breakfast - Farm Fresh Vegetable Frittata and Chicken Apple Sausage
Lunch - Sandwich & Soup de Jour
Afternoon Snack- 4-5 Mediterranean Crudités, Wine/ Beer and Tea Service
Dinner- Seasonal Mixed Greens, Red Quinoa Summer Salad, Roast Pork Tenderloin with apricot jam and caramelized onions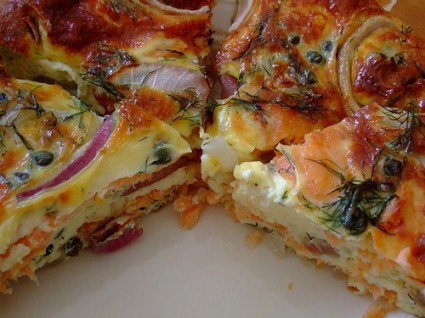 All onboard meals are prepared family style by our chef. Our hospitality team makes every effort to provision organic and sustainable meals whenever possible. Freda B mindfully supports local farmers, bakeries and purveyors as a priority, bringing you the freshest quality and most delicious food available. All diets welcome and special diets will be accommodated with advance notice.

Transportation to Port Townsend and from Tacoma is not included in the ticket price. Here is a link to suggestions on how to travel from Seatac airport to Port Townsend without a car:
TRANSPORTATION to Port Townsend
All meals and beverages are included with the exception of elected no-host lunch on Orcas Island, and a no-host dinner on shore in Friday Harbor. Meals and activities onshore are not included in the ticket price. If you are able to catch a flight that lands in SeaTac by 11am you should be able to catch the 12:45pm bus to Port Townsend:
https://olympicbuslines.com/schedule/
Overnight options in Port Townsend:
Please note that we have no affiliation with any of these properties. The exact location and harbor of boarding will be determined on 6/8.