Description
Mark your calendars! San Jose Renaissance Faire and Fantasy Fest throws a double punch August 5-6th with a blend of Renaissance and Fantasy entertainment, not to be missed.
Attire yourself in your most beautiful princess or faerie finery, dust off that Pirate coat and hat, don your wings or pick up a wand! Gather your friends and family and cross the threshold of the San Jose Renaissance and Fantasy Fest where characters from history, folklore, fairy tales and fantasy will come alive to frolic for a magical spell of time.
Rub elbows with nobility, beautiful ladies, and Knights, meet the Queen of England and the Fairy Queen. Find yourself a part of a wondrous gathering of knights and princesses, as they stand side-by-side with elves and fairies, on a weekend filled with performances to enchant children and grown-ups alike.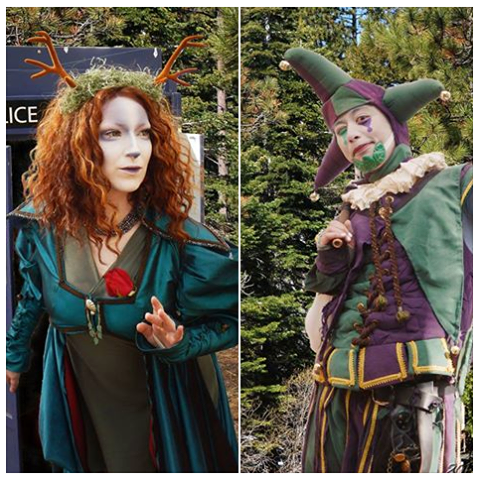 ALSO!!!
WATCH INTERNATIONAL JOUSTING CHAMPS STRUT THEIR STUFF ON THE FIELD OF GLORY
Knights of Mayhem do it with style and flare. Captain of the group, Charlie Andrews is the Heavy Armor Jousting Champion of the world and considered one of the hardest hitting knights of the jousting circuit. And, it is a pleasure to watch him joust...
This year Charlie will be accompanied at the show by Australia's Dave Drop Bear Williamson, winner of the 2017 Abbey Medieval Festival Joust Tournament.
These amazing athletes will showcase the best of their Renaissance Sport with a blend of historical show and hardcore jousting. This is one heck of a show you really should't miss.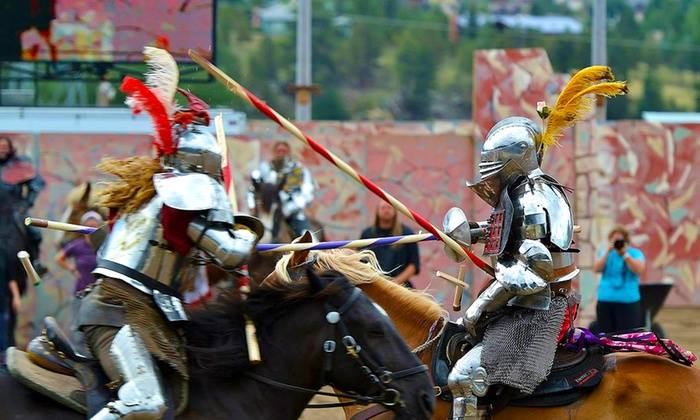 Saturday hours are 10 a.m. until 6 p.m.
Sunday hours are 10 a.m. until 5 p.m.
Please note tickets are not refundable after purchase. No pets are allowed at this event.
Share this event on Facebook and Twitter
We hope you can make it!
Cheers,
Renaissance Productions