| | |
| --- | --- |
| San Jose J-Town Film Fest (May 20-May 22) | |
Event Details
 Festival Schedule
(For more details and information, visit: jtownfilmfest.com)
---
Day 1- May 20, 2016:
Northside Community Center
488 North Sixth Street
San Jose, CA 95112
---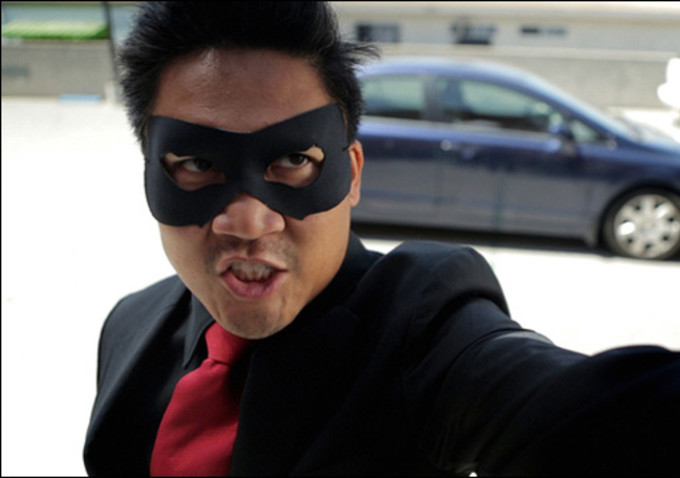 7:00pm        Awesome Asian Bad Guys (2014, 60 mins)  
Hell-bent on vengeance, irresistible actress Tamlyn Tomita desperately turns to the offbeat filmmaking duo called NATIONAL FILM SOCIETY (Patrick Epino and Stephen Dypiangco) for help. Their mission is to assemble an awesome Asian bad guy crew to take down actor-turned-mob boss Aaron Takahashi, the nefarious crime lord responsible for her sister's brutal murder. Patrick and Stephen scour Los Angeles to find support from a who's who of Asian bad guy actors, including Al Leong, Yuji Okumoto, George Cheung and Randall Park. However, when tension and in-fighting suddenly erupt within the group, their entire plan crumbles to pieces. With Aaron and his main henchman Dante Basco poised to claim more innocent lives, the Asian bad guys must put their differences aside and kick major ass before it's too late.
 Post-Screening Program: Patrick Epino will be here to talk Hollywood.

Trailer:  Click Here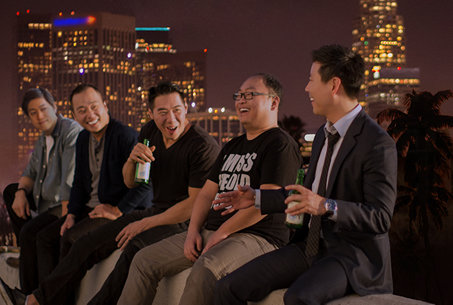 9:00pm         K-Town Cowboys (2015, 81 mins)
The Cowboys come to town as Los Angeles K-Town meets the Valley.  Based on the wildly successful web series of the same name, K-town Cowboys is a bro-mantic dramedy that follows a group of ball-busting, hard-partying friends who are wrestling with their evolution into adulthood. As their individual struggles come to light, the group of friends band together in Koreatown. Through late nights at seedy after-hour soju bars, karaoke parlors, and even a stint in jail, each of them emerge as a better version of themselves.
Post-Screening Program:  Daniel Park and Danny Cho come up from KoreaTown for their Nor Cal community premiere. 
 Trailer:  Click Here
Day 2 - May 21, 2016:


Northside Community Center
488 North Sixth Street
San Jose, CA 95112
---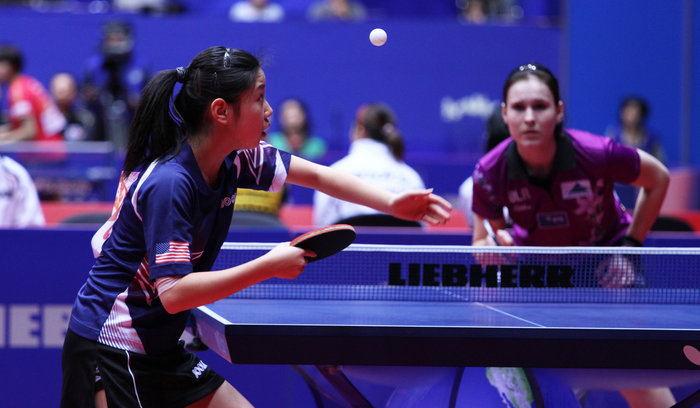 11:00am        Top Spin (2014, 80 mins)
What does it take to make the U.S. Olympic table tennis team before graduating from high school?   Follow local table tennis stars/Olympians Ariel Hsing and Lily Zhang, and teammate Michael Landers as they wind their way through the challenges in making the U.S. Olympic team in one of America's most under-appreciated sports.   The support system for these accomplished teenagers is revealed and reflected upon through interviews with parents, coaches, and friends.
Post-Screening Program:  A discussion with director Mina Son.

Trailer: Click Here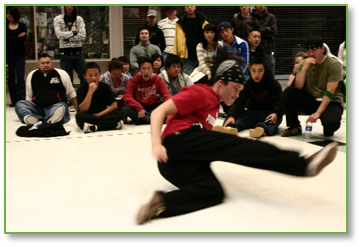 1:00pm         Among B-Boys (2011, 60 mins)
A counter-story to fictional Hmong American narratives, filmmaker/beatmaker/dancer Christopher (Paper Son) Woon's documentary explores the intersection of rugged urban b-boyin' (breakdancing) and the traditional roots of Hmong culture. Instead of the usual generational conflict, Among B-Boys unveils a story of the modern and the traditional affirming one another, visually weaving between the older generation's memory of ethnicity and war and the younger generation's toprocks, footwork, freezes and power-moves.
Post-Screening Program: Dialogue with director Christopher Woon and co-producer/cinematographer RJ Lozada.

Trailer:  Click Here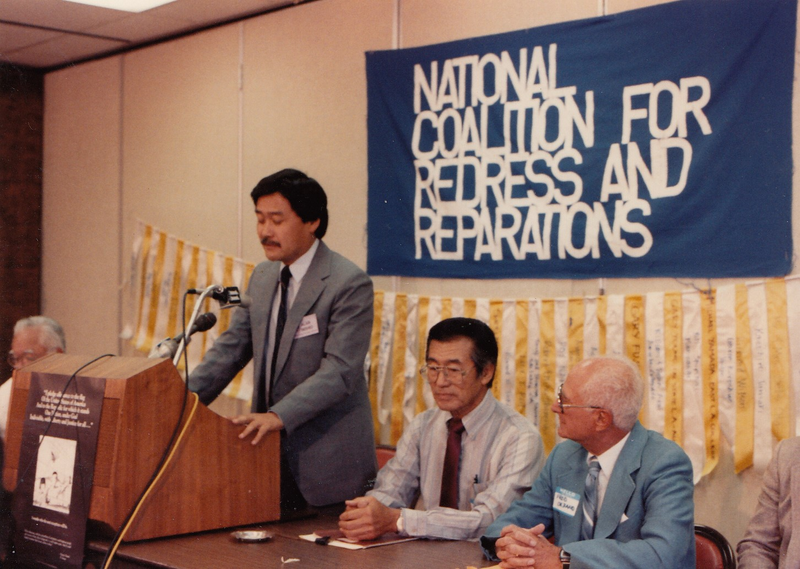 2:30pm         Right of Passage (2015, 128 mins)
This newly produced, extensively detailed chronicle of Japanese American redress and the passage of the Civil Liberties Act of 1988 arrives in San Jose for its first local screening. Director Janice Tanaka, co-producer Nancy Araki and screenwriter/editor Sreescanda researched the story by examining recently declassified documents from the Ronald Reagan Presidential Library in Simi Valley and accessing the archives of Densho in Seattle, where video interviews with late key figures were provided.  This feature-length documentary is narrated by Brooke Shields.
Post-Screening Program: Director Janice Tanaka and producer Nancy Araki in conversation with former Civil Liberties Public Education Fund vice-chair Susan Hayase.
Trailer:  Click Here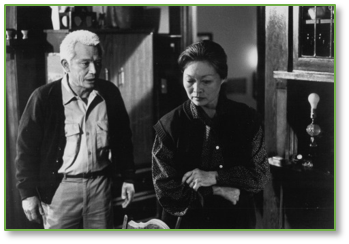 5:00pm         The Wash (1988, 94 mins)
This 1988 classic was shot on location in San Jose's Japantown and features Japanese American film legendsMako and Nobu McCarthy.  
After what is implied to be many stressful years of mistreatment due to her husband's intolerably sexist nature, Masi (Nobu McCarty) leaves Nobu (Mako) and begins dating widower Sadao (Sab Shimono). This "abandonment" – as Nobu tends to classify it – forces him to confront both his traumatic memories of the Japanese internment camps and the reality of the consequences of his own unyielding nature. The confrontations and interactions of a long marriage are realistically portrayed, leading to the resolution of their future lives in a symbolic and sympathetic ending that invokes the title.
Post-Screening Program:  A special program and reception will follow the screening of The Wash, recognizing playwright and screenwriter Philip Gotanda for the long list of plays, films and writings that have brought diverse and important images of Asian Americans to the forefront.  Contemporary Asian Theater Scene (CATS) will honor his achievements with their first ever IMAGE HERO Award.
Trailer:  Click Here
7:15 pm         Food Reception
Join us for a special reception after the screening of The Wash. Meet honoree Philip Gotanda and enjoy an evening of refreshments and food prior to our screening of the next film. More info TBA.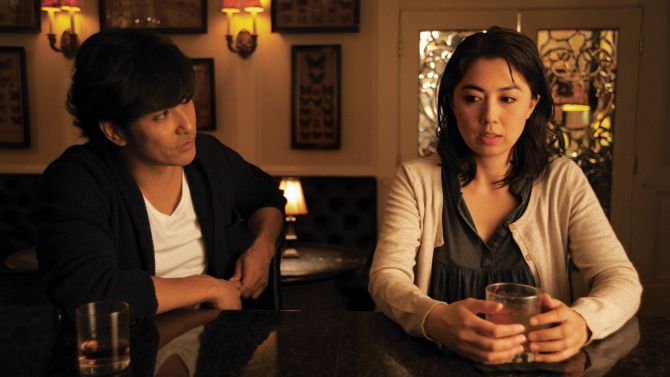 8:30pm         Man From Reno (2014, 111 mins)
In a small town south of San Francisco, Sheriff Paul Del Moral (Pepe Serna) is driving home through the fog when he accidentally strikes a pedestrian—a lone Japanese man.  However, before an investigation can take place, the man disappears from the hospital without a trace.
At the same time, Japanese mystery author Aki Akahori (Ayako Fujitani) takes a trip to San Francisco in order to escape the press tour for her latest book--a potboiler in her world famous "Inspector Takabe" series.  Feeling lonely and vulnerable, she begins a romantic affair with a mysterious and charming Japanese traveler from Reno (Kazuki Kitamura).  He abruptly disappears from the hotel, leaving behind his suitcase and a trail of questions.
Post-Screening Program: Q&A with director Dave Boyle.
 Trailer:  Click Here
Day 3 - May 22: Two Locations
---


May 22, Location 1:
Japanese American Museum of San Jose
535 North Fifth Street
San Jose, CA  95112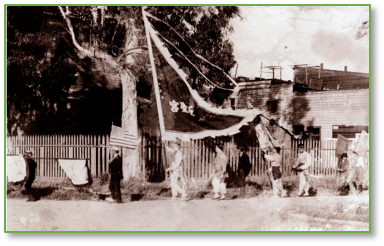 11:00am         Digging to Chinatown (2016, 45 mins)
No one knows more about San Jose's several Chinatowns than historian Connie Young Yu(Chinatown, San Jose, USA; Common Ground).  Now, teaming up with documentarian Barre Fong, Yu has produced the story of Heinlenville, the original Chinatown buried under today's Japantown.
This documentary shows how archaeologists, activists and historians have dug to discover a buried Chinatown known as Heinlenville, and brought to light a place of enterprise, culture and  community. Told through historic images, footage of the excavation, and interviews of descendants and archaeologists, it is a story for the ages—a people's history, never to be forgotten or buried again.
Post-Screening Program: A conversation with producer/historian/author Connie Young Yu, historical preservationist Leslie Masunaga and filmmaker Barre Fong.  Moderated by Tom Izu, Executive Director, California History Center.
Trailer:  Click Here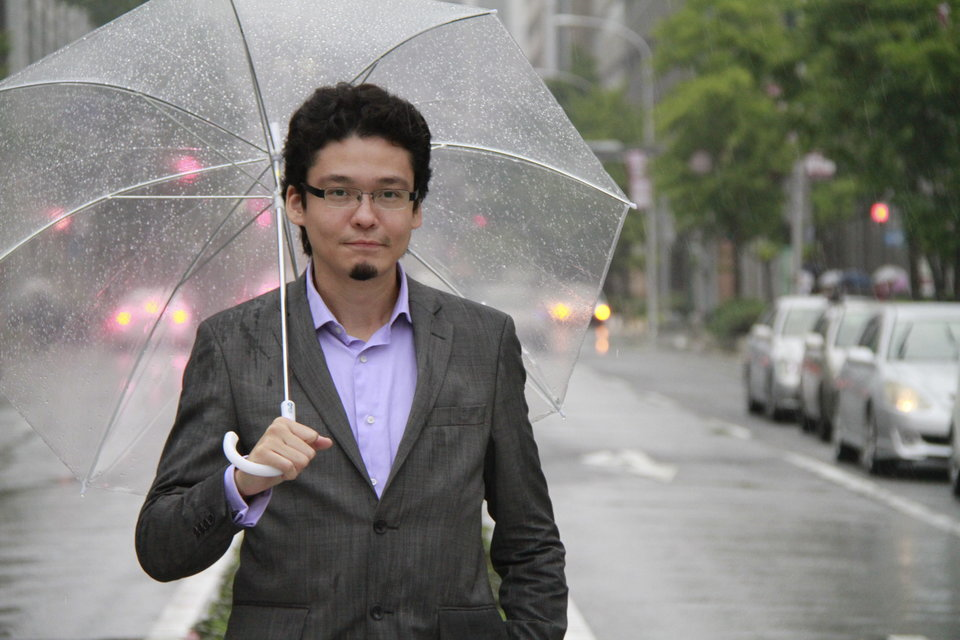 12:30pm         Hafu (2013, 90 mins)
Hafu is the unfolding journey of discovery into the intricacies of mixed-race Japanese and their multicultural experience in modern day Japan. The film follows the lives of five "hafus" – the Japanese term for people who are half-Japanese – as they explore what it means to be multiracial and multicultural in a nation that once proudly proclaimed itself as a mono-ethnic nation. For some of these hafus, Japan is the only home they know. For some, living in Japan is an entirely new experience, while others are caught somewhere between two different worlds.
The film explores race, diversity, multiculturalism, nationality, and identity within the mixed-race community of Japan. And through this exploration, it seeks to answer the following questions: What does it mean to be hafu?  What does it mean to be Japanese?  And, ultimately, what does all of this mean for Japan?  
Program: Presented in conjunction with the Japanese American Museum of San Jose's exhibit: Visible & Invisible: A Hapa Japanese American History.  Cindy Nakashima, co-curator of the exhibit, will introduce the film and answer questions.  Film ticket will also include entrance to this exhibit.
Trailer:  Click Here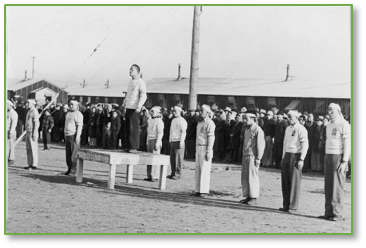 2:30pm         Resistance at Tule Lake (2016, 60 mins)
This pre-premiere of Konrad Aderer's feature-length Resistance at Tule Lake will pre-date a 60-minute version of the film currently being prepared for public broadcasting. Driven by intimate first-hand stories of men and women who lived through this tumultuous history at Tule Lake internment camp, this documentary conveys the emotions, values and family bonds that compelled them to resist, to protest their incarceration, and to salvage a livable future for their families.
Resistance at Tule Lake is a presentation of the Center for Asian American Media with funding provided by the National Park Service Japanese American Confinement Sites Program, the Corporation for Public Broadasting, the New York State Council on the Arts, and the Puffin Foundation.

Post-Screening Program: Panel hosted by the Suyama Project from UCLA featuring local resistor Jimi Yamaichi, other former Tule Lake incarcerees from Los Angeles, and a special appearance by director Konrad Aderer from New York. 
 Trailer:  Click Here
May 22, Location 2:


Wesley United Methodist Church
566 North Fifth Street
San Jose, CA  95112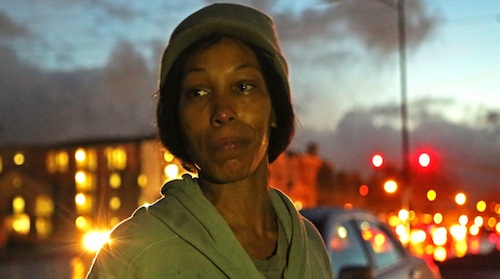 1:30pm       Double Feature: Exodus from the Jungle (2015, 25 mins)
                                                    And
                  Right 2 Dream Too (2015, 25 mins)
Exodus from the Jungle is a short documentary about the destruction of San Jose's Jungle, the nation's largest homeless encampment that housed hundreds of the homeless. Interviews bring out the human side of the national problem confronting and confounding city and county officials here in one of the richest counties in the country.
Right 2 Dream Too chronicles the services and housing provided to the homeless in Portland, Oregon.  
Post-Screening Program: Panel discussion with Filmmaker Andrew Bigelow, homeless advocate Robert Aguirre and the Wesley United Methodist Church Com(e)Passion committee on what we can all do to help with the homeless situation.
Trailer:  Click Here


---
FAQs
Do I have to bring my printed ticket to the event?
After you purchase your ticket on Eventbrite, you should get an email confirmation with a link to access your ticket. Please print out your ticket and bring it with you to the festival venue.

Where
Check Event Details Below or the Ticket Options for Screening Locations



Organizer
The San Jose J-Town FilmFest is a celebration of the multi-ethnic community and rich history of San Jose's historic Japantown. An all volunteer-run effort by a diverse team of community members, the film festival showcases independent films primarily by Asian and Pacific Island American filmmakers and offers quality programming, giving the community a chance to interact with the creative talents behind these films.