Group 1 and Group 2 Action Pistol Range Day - Need 10 People Minimum
About this event
Cost: $40 / cash per person on day of event
This will be a Group 1 and Group 2 pistol event.
Please park in designated areas only and drive slowly. Then proceed directly to the Action Range, Bay 9. Please have eyes & ears available upon entry to the area.
Don't forget to bring water, drinks, snacks or other items you may need throughout the day.
Plan to stay until the end to help with tear down.
Schedule:
Group 1 - 9am-12pm
Group 2 - 1pm-5pm
Group 1
Group 1 will meet in the morning (9 am) and be done by noon (12 pm). This is for Group 1 shooters or anyone new to APC.
Please note that Group 1 is required for all new shooters coming to APC, regardless of experience. Please refer to http://actionpistolclub.com/FAQ.html#Q16 and http://actionpistolclub.com/FAQ.html#Q8
Please arrive on time. The gates typically open much earlier than 9am. If you are not there by 9:05 am you will not shoot that day. This is because we have already started and repeating the information is wasting the time of others that have arrived on time. See http://actionpistolclub.com/FAQ.html#Q12
The Group 1 format will be orientation, dry fire, live fire. The focus is safety (gun handling & holster), following directions and shooting a reasonable size group.
Group 1 Ammo Requirements by section (Plan appropriately)
Minimum Base - 50 rounds
Minimum Group 2 qualifier - 25 rounds
Minimum Practice - As appropriate
Basic equipment
A pistol in safe condition
Two 10 round magazines, suggested four 10 round magazines
A good quality holster designed for the pistol you will be using
Magazine pouches
A sturdy belt
Eye and ear protection
50 rounds of ammo for your pistol
Additional info
What is a "typical" range session? (Time not adjusted in FAQ) http://actionpistolclub.com/FAQ.html#Q18
What is the Evaluation Course of Fire? http://actionpistolclub.com/FAQ.html#Q19
Send questions if needed.
Group 2
If you are in Group 2, please arrive no earlier than 11am and no later than 12:45 pm. Depending on when Group 1 actually ends there may be time for practice, after we setup for Group 2.
Round count is TBD, we will send out updates on the Google Group. We will give you the minimum round count. Please scale your ammo according to your needs. This does not include misses, shooting the COF more than once or practice.
Targets will be paper, steel or plastic, ranging from ~1 yard to ~20 yards.
Send questions if needed.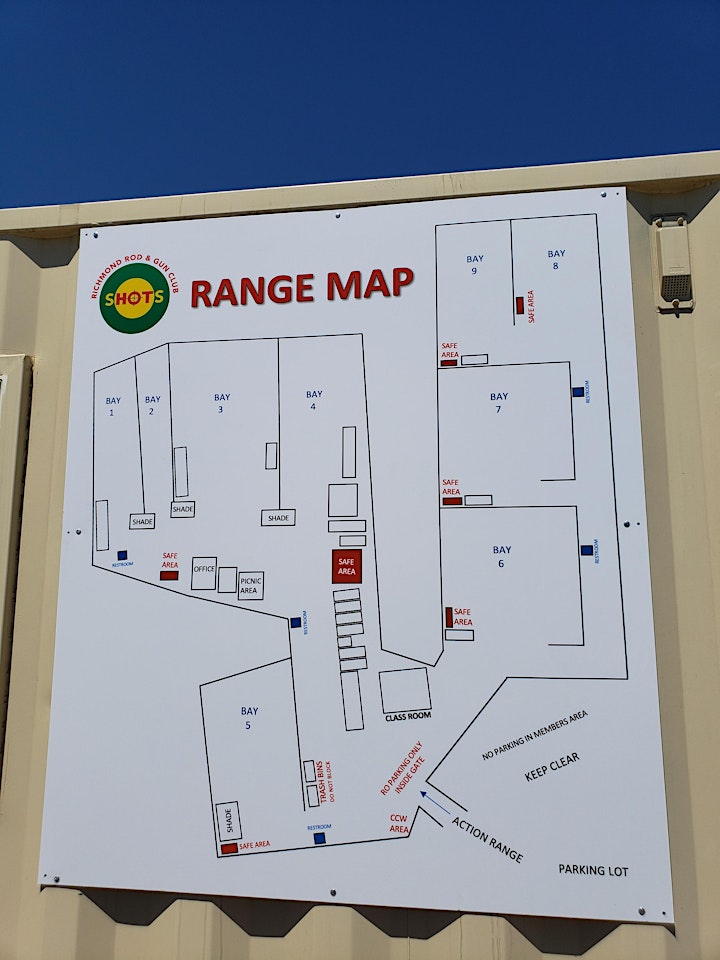 Organizer of San Jose Action Pistol Club - Range Day Group 1 and 2 - 12/4/2021