Description
San Francisco Women in Digital January OPEN Meetup - 2019 Digital Trends
What are the digital trends most likely to shape 2019? What should your team be 100% up to speed on? Content? AI and Chatbots? Digital Video?
Join us for an engaging discussion with our featured panel featuring Marissa Burger and Tina Shakour, as they brief us on what to expect in 2019. And then join our founder, Alaina Shearer as she leads us in a dynamic Ask & Give Exchange focused on digital trends, continuing education and what's to come for ourselves and our careers this year.
Come sip on some bubbly, meet the women in your community, bring your BDF (best digital friend) and be a part of this amazing community!
Agenda
6:00pm-6:30pm: Check-in. Mix + Mingle
6:30pm-6:45pm: News + Updates
6:45pm-7:15pm: 2019 Digital Trends Panel: San Francisco Board Members - Marrisa Burger and Tina Shakour
7:15pm-8pm: Ask + Give Exchange. Members trade power by asking for, and giving, support, advice, and favors.
After asks + gives open networking continues.

We have open board positions. To find out more and to apply for open board positions, click here.
Featured Guests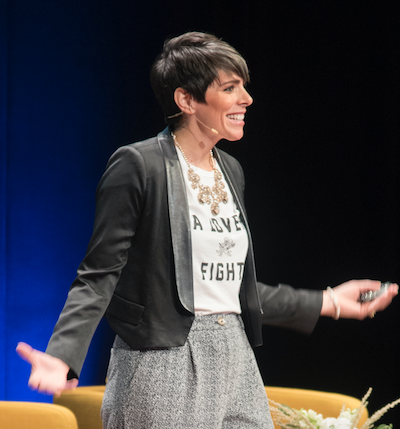 Alaina Shearer, Founder and Original Member of Women in Digital. Watch her story here.
Who should attend?
All women in digital and tech industries are welcome to attend. Our members have a digital focus within the creative, marketing, advertising, or communications fields. From content strategists to designers, developers to social marketing pros and CMOs – you are all women in digital and all welcome at our events.

Please do not attend if you have a sales motivation. Soliciting our attendees and members for business or sales is strictly prohibited. If you do so, you will kindly be asked to leave OR you can officially sponsor us (a better option).

We welcome all female, female-identifying, and LGBTQ persons.

Men, we prefer you not attend our member meetups. Why? By nature, when faced with challenges, women respond by creating community. This is ours. If you would like to support us there are so many ways:​

Buy group memberships for the women on your team.
Join the other Digital Dudes that have supported us. Click here for a list of the men who have stepped up for us in a big way.


Thanks to our venue partner: