Description
San Francisco Women in Digital October - OPEN
What happens when women discover their greatest strength is in each other? The power exchange is off the charts and real change begins.
You'll see it in action at this month's Open October Women in Digital Meetup. Open to members and non-members, this is your chance to discover the fastest growing network for professional women in digital marketing, advertising, creative and communication fields - Women in Digital.

Here's what you can expect:
Trade favors and power during our Ask & Give Exchange
Hear from a guest speaker
Meet the most powerful women in digital and create a network you never knew you needed so much
In additon to hearing about WID first-hand from our San Francisco Board and Members, you will experience the strength of our Member Pledge in action during our Ask + Give session, and hear from our amazing guest speaker.
Agenda:
6:00pm - 6:30pm: Check-in. Mix + Mingle.
6:30pm - 6:35pm: Welcome from our host, Eco-Systm
6:35pm - 6:45pm: News + Updates from the Board
6:45pm - 7:15pm: Guest Speaker(s); Jennifer Chapin, owner of Kikoko Tea
7:15pm - 8:00pm: Ask + Give Exchange. Members trade their power by asking for, and giving, support, advice, and favors. After asks + gives open networking continues.
Memberships are currently on sale in San Francisco and going quickly. Be one of the first 100 members to take advantage of our low, Founding Member monthly membership rate of $25/month or $250/year. Become a member here. Need an invite? Find a member in our Facebook Group.
Guest Speaker;
Jennifer Chapin, owner of Kikoko Tea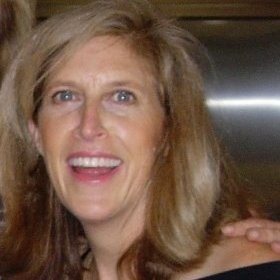 Our mission:
To create a social and professional network where women in digital empower each other to advance their careers.
Testimonial:
"I recently attended my first Women in Digital meet up and it was unlike any other 'networking' event. While every person in the room was there in a professional capacity, there was an undercurrent of shared values, shared struggles, and shared desire for change.
It was a powerful experience to see women band together to raise each other up in a way that only women can. I can't recommend joining Women in Digital enough. This is a professional community that feels like the home we never knew we needed, but have always been seeking." - Alaura Weaver, Copywriter + Content Strategist
Who should attend?
All women in digital creative, marketing, advertising, and tech fields are welcome. Our members have a digital focus within the marketing, advertising, and communications industries. From content strategists to designers, developers to social marketing pros and CMOs – you are all women in digital and all welcome at our events.

Please do not attend if you have a sales motivation. Soliciting our attendees and members for business or sales is strictly prohibited. If you do so, you will kindly be asked to leave OR you can officially sponsor us (a better option).

Men, we prefer you not attend our member meetups. Why? By nature, when faced with challenges, women respond by creating community. This is ours. Would you like to support us? There are so many ways:​

Buy group memberships for the women on your team.

You won't be alone. Click here for a list of the men who have stepped up in a big way for us.
Thank you to our host + sponsor: Eco-Systm
ECO-SYSTM is a dynamic community of creative professionals, startups, and freelancers, founded on the idea that entertainment, creativity and business can come together to offer a truly unique work experience for Bay Area professionals. We believe that by providing a top of the line workspace along with a diverse and inspiring community, we can offer an opportunity for organic growth both professionally and personally, along with a balanced and healthy lifestyle for all of our members. It is our ongoing mission to welcome in as many independent workers, entrepreneurs and creators into our community, providing them with a safe and flexible workspace to expand their professional horizons. With on-site partnerships with the Temple Nightclub and Mirus Art Gallery, ECO-SYSTM exists as an interactive cultural hub, inspiring creativity through business, music and fine arts.