Description
San Francisco Women in Digital June Meetup - Members +1
WID Members bring a friend! WID San Francisco is inviting all Members to bring a guest to our June Meetup. Connect with other empowering women, find out how WID brings value to your personal and professional life, and experience the power and support of an amazing community.
Don't know a Member? You're still welcome to attend, tell us how you heard about the event on the registration form.
In additon to hearing about WID first-hand from our San Francisco Board and Members, you will experience the strength of our Member Pledge in action during our Ask + Give session, and hear from our amazing guest speaker.
This month's theme: Email Marketing

Does anyone actually need more email? We all know that inboxes are getting more crowded by the minute - and yet - email marketing is still one of the highest converting forms of digital marketing around. This month we explore how to get the most out of your email list; covering topics from what kind of subject lines to use, how to make your emails readable, what to actually email people, to the "don'ts" of email marketing that will land your messages in the spam folder.
Agenda:
6:00pm - 6:30pm: Check-in. Mix + Mingle
6:30pm - 6:40pm: News + Updates from City Champion and Board
6:40pm - 7:30pm: Guest Speaker; Jessica Johnson, Sr. Product Manager at Match.com

7:30pm - 8:00pm: Ask + Give Exchange. Members trade their power by asking for, and giving, support, advice, and favors.
This event is for Women in Digital members only.
Memberships are currently on sale in San Francisco and going quickly. Be one of the first 100 members to take advantage of our low, Founding Member monthly membership rate of $25/month or $250/year. Become a member here. Need an invite? Find a member in our Facebook Group.
Guest Speaker;
Jessica Johnson, Sr. Product Manager at Match.com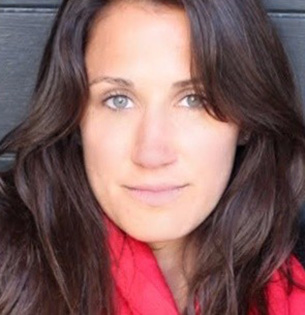 As a Senior Product Manager at Match, Jessica is on an endless journey to deliver a highly personalized CRM program that nurtures, engages and converts. She has a background in information design and over 10 years of email marketing experience. When she's not debating subject lines, or strategizing email content, Jessica can be found outdoors hiking, gardening and skiing with her family.
Our mission:
Your digital talent makes you one of the most powerful women on the planet. Together, we join to share our knowledge, to inspire each other, and to be empowered by that strength. Our mission is to connect women in digital through engaging and educational events, and to enable them with the confidence and tools necessary to exchange their power. Learn more about Women in Digital here.
Testimonial:
"I recently attended my first Women in Digital meet up and it was unlike any other 'networking' event. While every person in the room was there in a professional capacity, there was an undercurrent of shared values, shared struggles, and shared desire for change.
It was a powerful experience to see women band together to raise each other up in a way that only women can. I can't recommend joining Women in Digital enough. This is a professional community that feels like the home we never knew we needed, but have always been seeking." - Alaura Weaver, Copywriter + Content Strategist
Who should attend?
All women in digital creative, marketing, advertising, and tech fields are welcome. Our members have a digital focus within the marketing, advertising, and communications industries. From content strategists to designers, developers to social marketing pros and CMOs – you are all women in digital and all welcome at our events.

Become a Women in Digital Member to attend. Join here.

Please do not attend if you have a sales motivation. Soliciting our attendees and members for business or sales is strictly prohibited. If you do so, you will kindly be asked to leave OR you can officially sponsor us (a better option).

Men, we prefer you not attend our member meetups. Why? By nature, when faced with challenges, women respond by creating community. This is ours. Would you like to support us? There are so many ways:​
If you are interested in sponsoring this event or others, please contact Renee at renee@womenin.digital
Thank you to our host + sponsor:

Hero Digital is the leading independent customer experience agency. We combine strategy, design, engineering, and analytics in our delivery of multi-channel customer experiences for brands. From the beginning of the customer's journey to the purchase process and post-purchase support, we help modern marketers keep their customers engaged with industry-defining experiences. With six offices across the United States, Hero Digital offers clients the perfect balance of scale and agility.