San Francisco Western Neighbourhoods Project

Saturday, July 9, 2016 from 1:00 PM to 2:30 PM (PDT)
Event Details
San Francisco Western Neighbourhoods Project
 Come and hear Woody LaBounty, San Francisco history expert, story teller, story collector and founder, talk about The Western Neighborhoods Project (WNP), a group that celebrates the "Outside Lands" of San Francisco, and its plans for a collection of more than twenty-five cabinets of privately owned historical images.
Accepting stewardship in early 2013,  WNP has begun to catalog, digitize, preserve, and make thousands of images available to the public, both physically and online. 
A pilot project covering a small portion of the collection with images of the Cliff House, Sutro Baths, Sutro Heights, and Ocean Beach areas, is the first online  installment. 
What's next? Find out more about the rest of this amazing archive, the work of the WNP, and what it might mean for your search for San Francisco ancestors.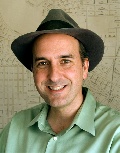 Woody is a founder of the Western Neighborhoods Project. LaBounty has recorded the oral histories of hundreds of San Franciscans, launched San Francisco's most popular history website, and led a successful campaign to save four 1906 earthquake refugee cottages for the 100th anniversary of San Francisco's great earthquake and fire. He is a frequent contributor to the media, and has written books about the 19th Century "Carville" neighborhood, and Ingleside Terraces.
REGISTRATION INFORMATION:
Pre-registration is required. Class size is limited so register early. 
CGS members enjoy free admission.
Non-member admission fee is $30.00* and can be applied towards a new one year CGS membership the day of the class.
Register early to confirm your seat. 
PAYMENT OPTIONS:
Credit card  payments will be processed by Eventbrite.
 *Seminar fee is non-refundable.
When & Where

California Genealogical Society & Library
2201 Broadway, Suite LL2
Entrance on 22nd Street
Oakland, CA 94612


Saturday, July 9, 2016 from 1:00 PM to 2:30 PM (PDT)
Add to my calendar
Organizer
California Genealogical Society & Library
   Connecting people to their diverse family heritage

Whether you have Gold Rush ancestors or have no family connection to California, you will find extensive support for your genealogy research at the California Genealogical Society (CGS) in Oakland. The society offers research services, online indexes and databases, and a research library housing over 38,000 reference materials from California, the United States, and around the world. CGS is a 501(c)(3) nonprofit corporation. The library is conveniently located in Uptown Oakland, one block north of the Paramount Theatre, at 2201 Broadway, Suite LL2. We are three blocks from the 19th Street BART Station.
Phone: (510) 663-1358

Courtesy Request
In order to maintain a welcoming and healthy environment, please refrain from using scented products at CGS events or in the library.
Photography Notice
California Genealogical Society (CGS) may take photographs, audio recordings, and video footage in our library, classrooms or events for historical records or publicity purposes.  If you do not want to be photographed or filmed, it is the individual's responsibility to 'opt out' by notifying the event leader or photographer at the event.
San Francisco Western Neighbourhoods Project