About this Event
SAILGP RACE VILLAGE PLUS
What you can expect...
Reserved shore-side area with spectacular front-row viewing (standing room only)
Live race coverage and commentary
Outdoor seating area
Refreshments available for purchase
Restrooms
20% discount* on the brand new US SailGP Team fan collection from Gill

*Promo code will be made available in confirmation mail after checkout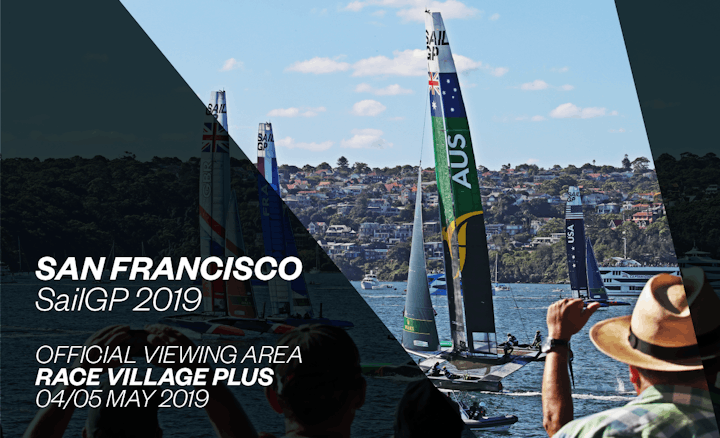 Join us for the first event ever to be held in the U.S, and witness fancentric, inshore racing in one of the most iconic harbors in the world - San Francisco.
SailGP features teams representing six countries - the United States, Australia, China, France, Great Britain and Japan will race in identical, supercharged 50-foot foiling catamarans capable of breaking the 50-knot speed barrier.
Each national team will compete in a total of five short-format fleet races, culminating with the top two teams facing off in a match race finale to determine the event winner on Sunday afternoon.
As SailGP's first grand prix in the United States, the San Francisco event will be the second in a series of five events happening throughout the inaugural year and around the world in 2019.