San Francisco Public Utilities Commission In City Tour

Multiple Dates
Event Details
Thank you for your interest in joining the San Francisco Public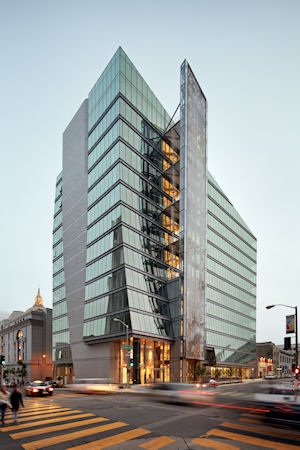 Utilities Commission (SFPUC) tour of our local facilities.  For the first time ever, customers will have the opportunity to see the water, power, and sewer infrastructure that works 24/7 to keep our great city running!
This is a four hour tour, leaving from and returning to 525 Golden Gate Avenue via mini bus.
 Please join us for an exciting tour of your city's water, power, and sewer infrastructure! You must be 18 years or above to join this tour.  Because your tour includes a stop at our wastewater treatment facilities, please be sure to wear closed toe shoe, long pants and long sleeves. No sandals, skirts, shorts or sleeveless attire please.
Tours are limited to 18, so be sure and sign up early.  Please note that we will arrange for ADA accessible vehicle upon request and with a two week advance notice.
On the tour you will learn how these systems work together to protect public health, public safety and the environment, as well as how we are investing your ratepayer dollars for the future.
Your guided tour will include drive by or stops at the following locations, beginning at one of the greenest buildings in the nation, the Leadership in Environmental and Energy Design (LEED) Platinum rated SFPUC Headquarters. From here you drive to and visit the Twin Peak Reservoir to learn about the city's fire fighting Auxiliary Water Supply System (AWSS). The tour will then head west to the Sunset Reservoir to view the largest Solar Installation in San Francisco.
On the way to the Oceanside Water Pollution Control Plant you will drive along the Sunset Boulevard Greenway project and past one of San Francisco's first low-impact development (LED) projects the Sunset Circle Parking Lot and the Lake Merced Harding Park Recycled Water Plant.
Finally, on the last leg of this tour you will visit San Francisco's largest Wastewater Treatment Plant, the Southeast Water Pollution Control Plant where you will have the opportunity to view directly how your wastewater is treated and why you shouldn't flush anything but the 3 P's! (Be sure and ask you tour guide about what the 3'Ps are.)
Where

San Francisco Public Utilities Commission (SFPUC)
525 Golden Gate Avenue
San Francisco, CA 94102


Multiple Dates
Add to my calendar
Organizer
San Francisco Public Utilities Commission (SFPUC)
Delivers water, provides wastewater treatment, and generates clean, greenhouse-gas-free hydroelectrical energy for San Francisco Bay Area customers.
San Francisco Public Utilities Commission In City Tour