San Francisco Pitch Bootcamp - from the Founder Institute

Thursday, June 2, 2011 from 6:00 PM to 9:00 PM (PDT)
Event Details
THIS EVENT IS SOLD OUT. CONSIDER ATTENDING ONE OF THESE UPCOMING EVENTS: 
- Startup Legal Q&A: Monday, June 6th in Mountain View, CA
- Founder Showcase: Wednesday, June 15th in San Francisco, CA
- Silicon Valley Pitch Bootcamp: Monday, June 20th in Mountain View, CA
---


In three hours, the Pitch Bootcamp will help you refine your startup idea, improve your pitching skills, and recruit potential cofounders. Join us for a fun evening.

What is the Pitch Bootcamp?
The Pitch Bootcamp provides expert advice with real-world practice. The evening begins with talks by leading startup Founders designed to help you refine your skills. Then, you pitch in front of both experts and your peers to receive constructive feedback. The evening format is based on the best practices of the Founder Institute, the largest pre-seed incubator in the world. Pizzas and drinks will also be provided.

Who Should Attend?

Anyone who has an idea or an early-stage company that wants to improve their pitch.
Anyone that is interested in joining a new startup as a cofounder or early team member.
Anyone interested in learning about the Founder Institute.

What is the Agenda?

Founder Talks
06:00 to 06:30 PM - Welcome to Pitch Bootcamp!
06:30 to 07:30 PM - Adeo Ressi on Ideation
07:30 to 07:45 PM - Food Break and Prepare to Pitch

Pitch Practice
07:45 to 08:15 PM - Attendee Pitch to the Audience and Feedback (optional)
08:15 to 09:00 PM - Speed Pitching to Peers (optional)
09:00 to 11:00 PM - Drinks at a Local Bar

Who will be Speaking?
The Founder of the Founder Institute will speak and provide feedback on company pitches.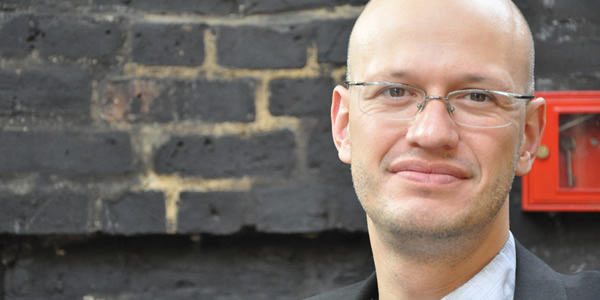 Adeo Ressi, Founder of the Founder Institute - Adeo Ressi is Founding Member of TheFunded.com, an online community of 16,000 CEOs to research, rate, and review funding sources worldwide. Adeo also runs the Founder Institute, an incubator launching hundreds of companies per year in over 17 cities worldwide. The Institute is the eighth start-up that Adeo has founded or built, four of which were acquired and three of which are still operating.
What is the Founder Institute?
The Founder Institute is a global network of startups and mentors that helps entrepreneurs launch meaningful and enduring technology companies. Through our four month pre-seed incubator program, you can launch your dream company with expert training, feedback, and support from experienced startup CEOs, while not being required to quit your day job. Our unique Bonus Pool also shares equity upside with all participants, creating local, teamwork-based ecosystems where great startups can flourish. In less than two years of operation, the Founder Institute has already helped launch over 275 technology companies in over 15 cities worldwide.

How do I join the Institute?
Learn more about the Founder Institute here. Take a couple minutes and apply at the link below if you are interested in launching a meaningful and enduring technology company.

http://founderinstitute.com/join/bootcamp
If you apply before or during the Pitch Bootcamp event and show up to the event, the $50 Application Fee will be waived.
Thank you, and enjoy!
When & Where

DLA Piper San Francisco
555 Mission Street
Suite 2400
San Francisco, CA 94105


Thursday, June 2, 2011 from 6:00 PM to 9:00 PM (PDT)
Add to my calendar
Organizer
Founder Institute - Global
El Founder Institute es una red global de startups y mentores que apoya a emprendedores en el lanzamiento de compañías de tecnología que tengan un valor significativo y perduren en el tiempo. A través de nuestro programa cuatrimestral de incubación de proyectos en su estado inicial, podrás lanzar la empresa de tus sueños, gracias al asesoramiento que recibirás de nuestros expertos y experimentados CEOs de otras startups de solvencia, sin tener que dejar tu trabajo habitual. Además, por medio de nuestro Bonus Pool, todos los participantes comparten ganancias potenciales, creando un ecosistema basado en la colaboración y el trabajo en equipo donde las grandes startups florecen.
En sus primeros cuatro años de operación, el Founder Institute ha contribuido al lanzamiento de más de 700 empresas tecnológicas en más de 40 ciudades alrededor del mundo, gracias a su innovadora y diferencial metodología.
San Francisco Pitch Bootcamp - from the Founder Institute