Description

We have 90+ registered attendees. We are almost SOLD OUT. A-List SF is one of the best ways to get out and meet new people in your area. We are is on a mission to bring social back to networking. We aim to bring people together to meet face-to-face through monthly networking & happy hour events. Join us for our Networking Mixer on Wednesday, January 22nd, 2020. Come networking with the A-List Community for our 10th networking event at Executive Order Bar and Lounge! Join us for drinks and networking with Bay Area professionals in San Francisco.
Our events regularly attract 200+ attendees and our members span many different industries and backgrounds. Our attendees are from companies and startups like Salesforce, Zillow, Rakuten, Google, Apple, Facebook, Twitter, Airbnb, Coffee Meets Bagel, Skillz, Stitch Fix, Square, AdRoll, Eventbrite, Slack, Dropbox, Stripe, Flexport, Checkr, Twitch, Honor and many more.
Interested in meeting business professionals, tech professionals, tech companies and many other industries? Come to Executive Order Bar & Lounge in San Francisco and be ready to build relationships, expand your network, and have a great time! This is a great opportunity to find new connections and meet new people in general. Regardless of your age, industry level, or your industry you are welcomed to join us
---
Be sure to bring your LinkedIn QR code or business cards and be ready to make awesome connections with people across all industries. There are no name tags just pure networking.
Dress Code: Business Casual
Do you want to sponsor this or future events? Please Contact Us
List of Previous Sponsors: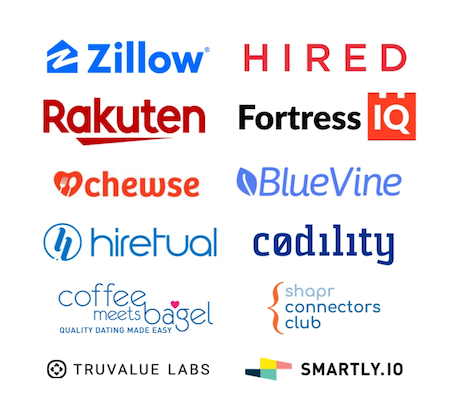 *Terms of the participation agreement - Please note there is a strict no refund policy for this event. If you are unable to attend, you have the option of giving it to a friend or team member to attend in your place. You must be 21+ or over to attend this event.