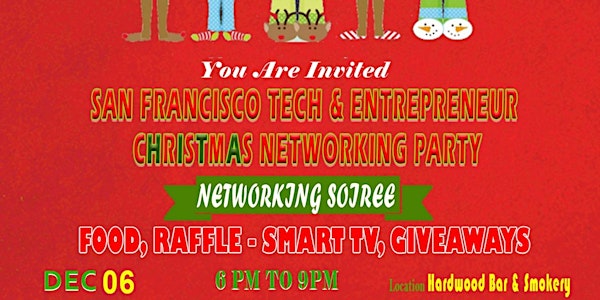 San Francisco Largest Tech & Entrepreneur Holiday Networking Party
SF Largest Tech Entrepreneur Holiday Networking Party
When and where
Location
Hardwood Bar And Smokery 680 8th St Ste. 170 San Francisco, CA 94103
Refund Policy
Contact the organizer to request a refund.
Eventbrite's fee is nonrefundable.
About this event
San Francisco Largest Tech Entrepreneur Holiday Networking Party
FREE GIFTS ! RAFFLES ! SMART TV
&
APPETIZERS FOR ALL 
 MAKE SURE TO RSVP.
 ***RSVP REQUIRED TO ATTEND** 
 This is the largest Tech networking Holiday Party for Entrepreneurs , Startups and Business Professionals.   Calling All: Tech Startups! Entrepreneurs ! Artists ! Professionals ! Free-lancers, Thinkers, Game-Changers, and Heroes!  
Are you part of San Francisco Area's bustling Entrepreneurial Technology world?  
Hosted By - San Francisco Entrepreneurs, Startup & Business Coalition.
Please use @TechWebTalks to share your comments/pics for this event.
You +  Your Entrepreneurial Aspiration +  /GIFTTABLETS/SMART TV
= 
San Francisco Largest Tech Entrepreneurial Networking Holiday Party
Let the warmth of friendship  take the chill from the air, and the spirit of the season make winter easier to bear. 
Join in for San Francisco Largest Tech Entrepreneurial -Networking Holiday Party 
And be a part of San Francisco Largest Tech Entrepreneur Holiday party that will bring entrepreneurs and business owners a host of new opportunities to network and build relationships. 
THE BEST THING ABOUT THIS EVENT IS THAT YOU DON'T HAVE TO BE A BUSINESS OWNER TO COME OUT AND NETWORK!
Bring your business aspirations, startup information, and entrepreneurial spirit.
There will be a Multiple Raffle Prizes, the winners get  TABLETS to take his/her business and tech aspirations to the next level!!
The purpose of this event is for YOU to get out and spread that holiday networking cheers!  
Plan For The Evening
1) Networking & Sharing Greetings with Best & Brightest In Toronto's tech and startup scene
2) Meet professionals and business owners and built networks for business and leads for 2023
3) Party props for all
4) Multiple Raffle prizes - SMART TV
5) Appetizers Will Be Served.
Ambience:
- Name Tags will be provided to everyone who attends. We request you put your name and industry on your name tag.
- Make sure you bring enough business cards.
- The dress code is Business Casual. 
Timings: - Event is from 6:30 PM to 9:30 PM.***Arriving on time recommended.
Support The Space: Since the venue is lets us use the space for the event, please support them buy ordering (one mandatory) beverages and food.
***As alcoholic drinks are served at this venue, all attendees must be 21+.***  
For Business Queries - Forwardyourcareer@gmail.com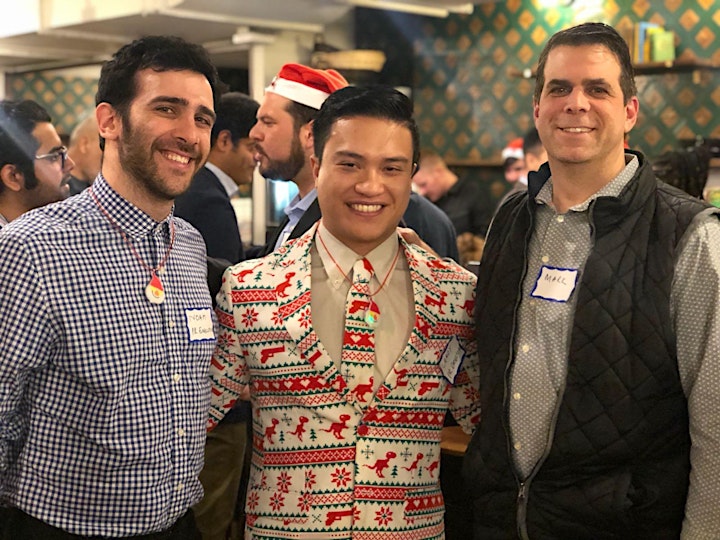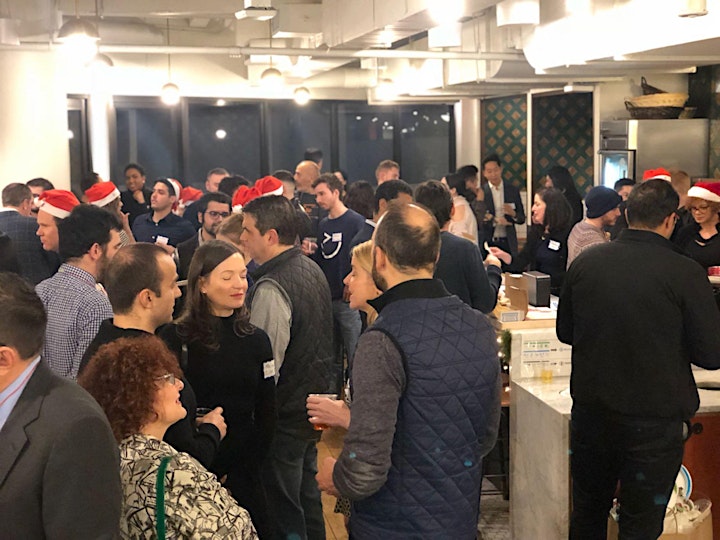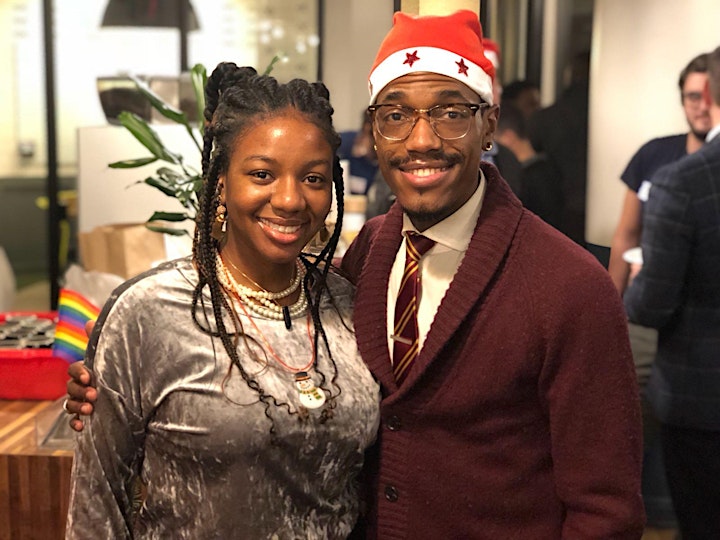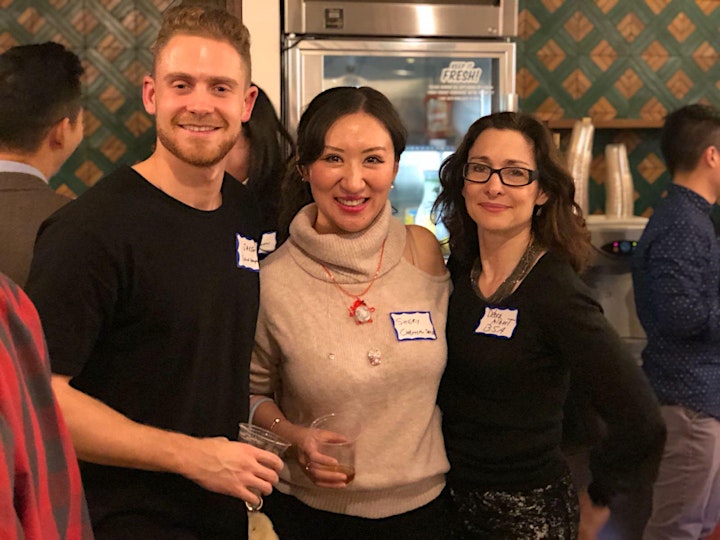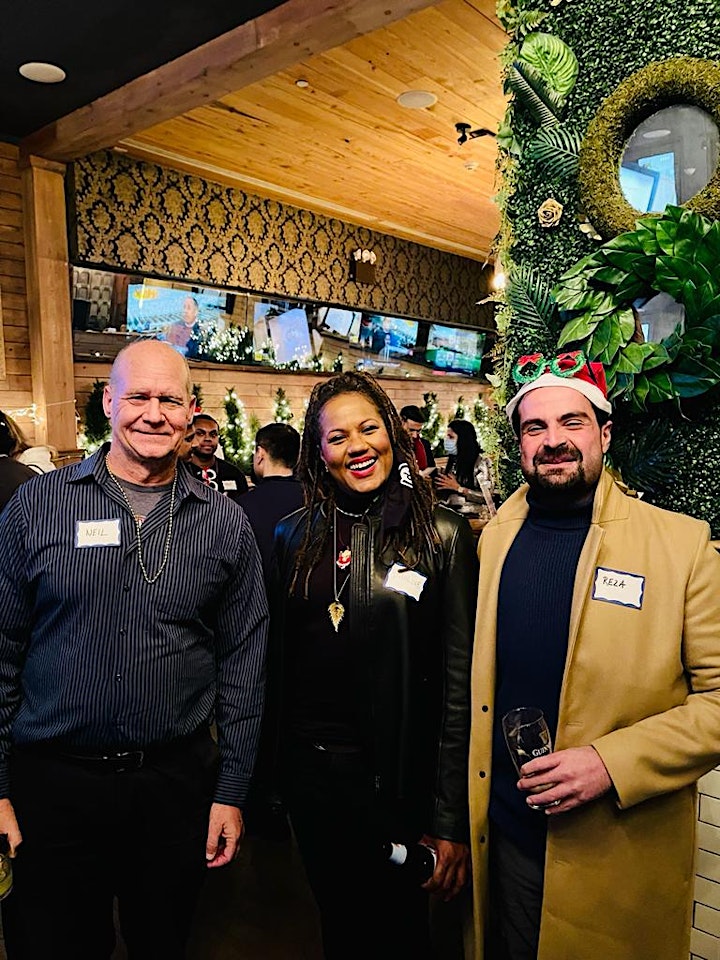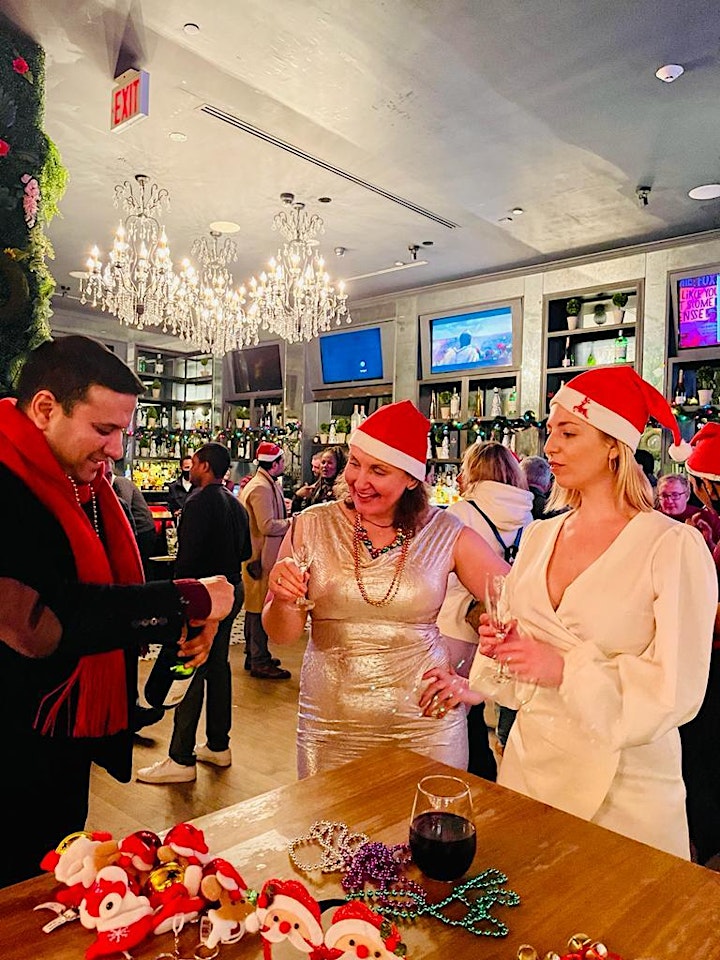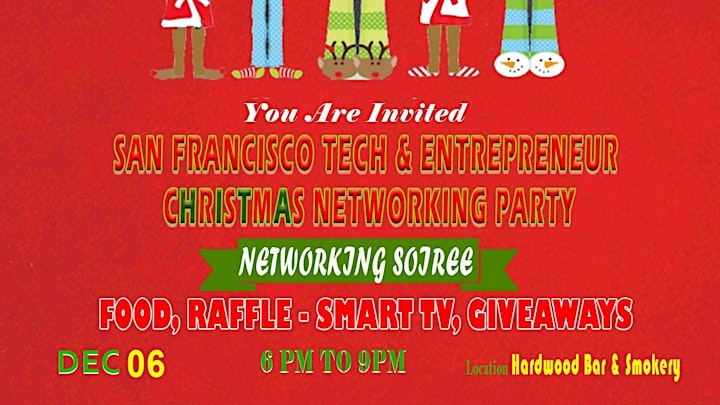 RSVP As Oct 15
Kasi Reeves
RAMESH RAMCHANDANI
volha shpak
Philip Vazquez
Sebastian Gorham
David Lerch
Vishal S
Kathleen McMullen
Heidi Schlitt
Thea Buzzi
Alexandra Wheatley
Ridhish Bhuva
Egor Pavaliaev
Martin Senica
Nicholas Gordon
Godfrey Hsiao
Ailin Iwan
Akhil Seth
Sana Keshtkaran
michael carter
John Chen
Garrett Candau
Michelle Wu
Rachael McCrary
Clark Moore
Blessing Igbokwe
Maria Staudenbaur
Elena Petrova
Abraham Snetter
First Name Last Name
Thuan Duong
Gene Polovy
Videep Raj
Brian Woelfel
Sadra Dowlatshahi
TAM NGUYEN
Andrew Skrypnyk
Sama Aghniaey
Kristy Patel
Greg Callas
Jessie Allegretti
Latoya Pitcher
Sergey Konovalov
Jonathan Piatos
Andrew Skrypnyk
Alireza Tabrizi