Event Information
Location
San Francisco Go Club
22 Peace Plaza
#Suite 501
San Francisco, CA 94115
A tournament hosted by the San Francisco Go Club honoring its longtime support from the ING Foundation
About this event
On May 21st the San Francisco Go Club is hosting an AGA-rated Go (囲碁/围棋/바둑) tournament in recognition of the instrumental support received from the ING Foundation throughout the years which has been vial to the success (and survival) of the club.
For the tournament we will be giving out $500 in total cash prizes to division winners. We are also giving out San Francisco Go Club gaming mousepads to all tournament participants.
As the third tournament hosted at the club's new dojo in SF's Japantown, we expect to run the tournament more efficiently than ever with easy registration and on-time starts!
To participate in the tournament, an active AGA membership is required.
Tournament Details
- 3 round AGA-ranked tournament
- 30 minutes with 5x30s Byo-yomi per game
- $500 in total prize money to top 3 players of each division*
- Free SFGC gaming mousepads to all participants
*Number of divisions depends on the number of players signed up
Schedule
- 9am - Registration
- 9:30am - Round 1 (followed by a break for lunch)
- 12:30pm - Round 2
- 2:30pm - Round 3
- 4:30pm - Awards Ceremony
Visit our website for updated details and schedule changes!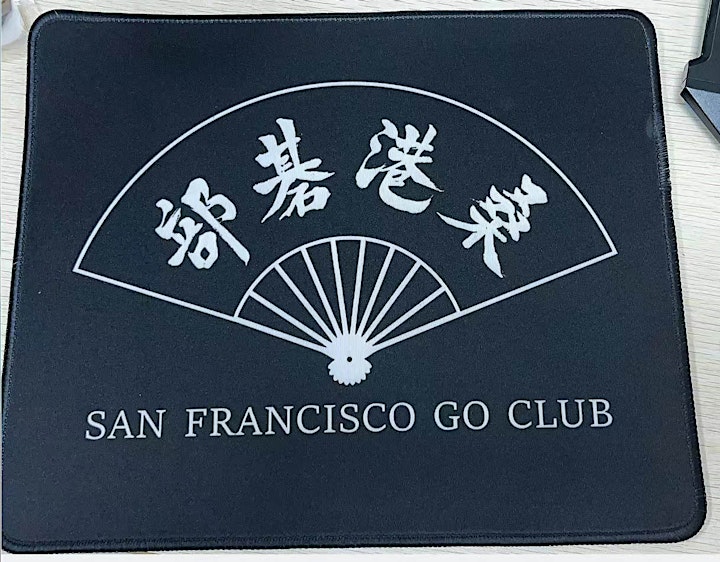 Date and time
Location
San Francisco Go Club
22 Peace Plaza
#Suite 501
San Francisco, CA 94115
Refund policy