San Francisco Giants AT&T Park Legend tour with a Giants Player-$40.00

Multiple Dates
Event Details
"AT&T Park Legend Tours"
Experience the San Francisco landmark where homeruns are "splash hits"
The breathtaking Bay view's rival the action on the field.
Considered by baseballs elite to be the best 
stadium in the Major League
With our Mint Pros - AT&T Legend Tour you have
the opportunity to tour this  legendary ball park 
accompanied by a former S.F. Giant legend
as your tour guide.
Your Giants Legend will guide you through the 
90 minute walking tour, answer your questions, 
sign autographs and tell stories of their Giants
playing days so bring your camera, pen and baseballs.
This private tour will feature one of these former 
SF Giants Legends as your Giants Legend tour guide:
* Orlando Cepeda * John Montefusco *
* Vida Blue * JT Snow *
* Max Venable * Jim Davenport
* Mike Kukow * Jim Barr *
* Ed Halicki * Eric Davis *
* Dave Kingman & many more
On your AT&T Park Legend tour, 
you'll go places
only the players and coaches go:
The Giants' dugout
The Visitors' clubhouse & batting cages
Warning track
Press Box
The Field.
All tour stops are subject to change depending upon team schedule and area availability.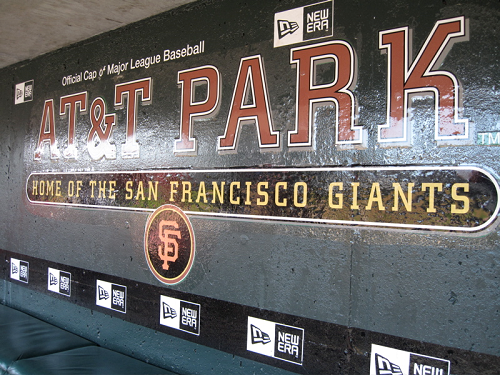 *The SF Giants reserve the right to change or cancel certain tour stops at any time.
Also Included:
An Autographed Photo signed by the SF Giants Legend
  A SF Giants gift from Mint Pros
Unlimited autographs, Photos and fun
Bring your camera 
$40.00 PER TICKET
 Directions & Parking AT&T Park -http://www.ballparksofbaseball.com/directionsparking/att.htm
The SF Giants reserve the right to cancel all or part of a tour at any time. If a tour date must be made up as part of a postponed game or special event all tickets will be refunded and/or rescheduled. All sites on the tours are subject to current availability. 
Dates are subject to change prior to tour.
Tickets will available for pick up at the tour entrance gate 20 minutes prior to the tour start time. 
Photo ID required in the name of the purchaser or approved substitute.
Please email us for ticket pick up info - www.MINTPROS.com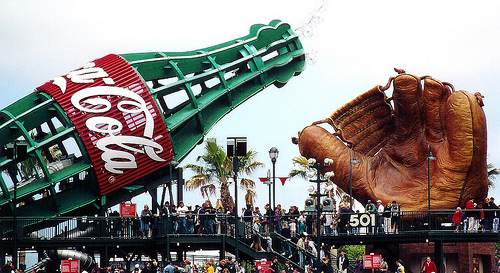 Organizer
WWW.MINTPROS.COM
Baseball VIP Events & Experiences with former and current MLB Players.
New York - San Francisco - Boston - Miami
San Francisco Giants AT&T Park Legend tour with a Giants Player-$40.00