LEARN ABOUT THE CANDIDATES FOR SUPERVISOR AND THEIR PLATFORMS AT SAN FRANCISCO FORWARD: DISTRICT 7 SUPERVISOR DEBATE, HOSTED BY sf.citi.
About this Event
With all six odd-numbered Supervisor seats up for election, the November 2020 election is likely to usher in a wave of new leadership on the San Francisco Board of Supervisors.
The District 7 race is one of San Francisco's most competitive district races of the November 2020 election, with a packed field made up of City Hall veterans, journalists, attorneys, and everything in between. Whoever wins will replace current District 7 Supervisor and Board President Norman Yee.
There's a lot at stake in this race. The next District 7 Supervisor will not only represent West Portal, Twin Peaks, Park Merced, and San Francisco State University, but they will play an integral role in leading San Francisco's recovery from the COVID-19 pandemic and economic downturn.
Don't miss this opportunity to hear first-hand where the candidates stand on the issues important to you!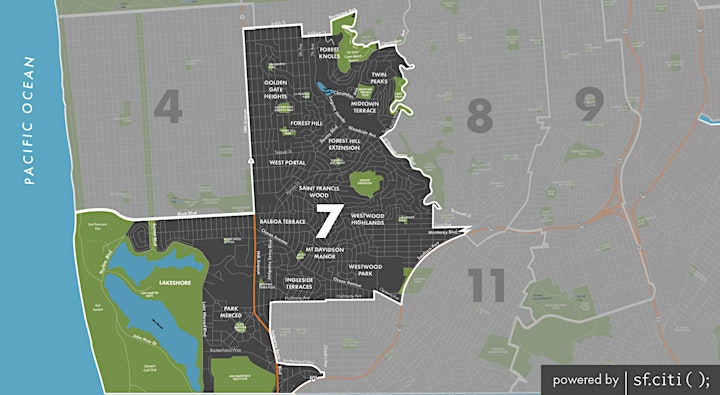 *Note: Given the shelter-in-place mandate for COVID-19, this event will be hosted online. The Zoom link will be emailed to attendees prior to the event .*