Location
715 Harrison
715 Harrison Street
San Fransisco, CA 94107
Description
Join us for a Food & Tech mixer and expert panel on Tuesday, January 24th from 6pm-8pm at 715 Harrison Street, San Francisco. Are you looking to network with professionals who are particularly interested in technology, innovation, and the food industry? Come and network with other professionals in this exciting industry.
During the event, enjoy a complimentary pizza bite from Escape for New York Pizza. First come, first serve, however Escape from New York is right next door, so feel free to go buy a pizza and bring it to the event.

RSVP Now at https://san-francisco-food-and-tech-mixer.eventbrite.com. Early bird tickets available for $10 or pay $20 at the door (At the door Cash Only).
Our Bay Area events are as diverse as the people who attend them. We spent years attending networking events that were generic and not suited to our interests. So, we decided to make networking more fun and effective for you, the Professional. We take time to select the best and most beautiful locations to bring together professionals from a variety of industries and career stages, including high-tech startups, fashion, small business, restaurants, law and young professionals, just to name a few. When you come to one of our events, you'll meet people with new and innovative ideas that will inspire you.
Make connections, share stories and learn new things from professionals throughout San Francisco, the East Bay and South Bay areas. After all, sometimes it only takes one conversation to change everything.
715 Harrison is located in the heart of San Francisco's SOMA district, only a few blocks away from Moscone Convention Center, and the San Francisco Fancy Food Show. This amazing venue has 15,000 square feet, multiple rooms, two dance floors, and three full bars. Enjoy drinks at the bar while networking with Bay Area tech professionals!
Relax and come enjoy a drink after work at this beautiful bar. It is a great opportunity for business and social networking. Don't miss this opportunity to make connections and build your network while enjoying a variety of cocktails and spirits. (need to be 21+ to be able to consume alcohol)
Expert Panel:

Stas Matviyenko, CEO at Allsetnow.com
Allset offers people the shortest way to a sit-down lunch at a restaurant, so they can make the most of their lunchtime: enjoy the full restaurant experience, take a real break and always be on time.
Allset was created for restaurants that want to evolve their hospitality and bring new audience. They aim at helping restaurants deliver better dining experience — everything that makes guests think: "This place is awesome!".
Download Allset and have your lunch served on your time at your favorite restaurant.www.AllSetNow.com

Ram Jayaraman Co Founder at Plate IQ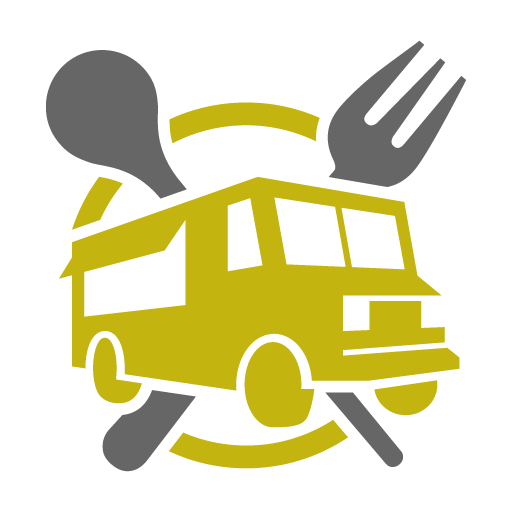 Markus Wolf Co-Founder of Food Trucks World Wide
Foodtrucks America is an international platform for Food Trucks that brings the worldwide conversation to a new level. With an iOS, Android and Windows Phone App the Food Truck schedules are available on most smartphones worldwide.

Markus Wolf is a food blogger and innovation manager started Foodtrucks Germany as an independent project. In 2013 started developing a whole digital infrastructure for the fast growing Food Truck business in Germany. Nowadays our Food Truck platform is available in Germany, Switzerland, Austria, Spain and the USA.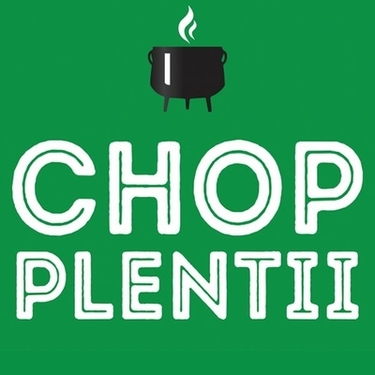 Baba Afolabi Founder of Chop Plentii
Chop Plentii is simply the easiest way to order authentic African food for delivery. Whatever you're in the mood for, whenever you're in the mood for it, you've got it. No searching for African restaurants, no phone orders, no repeating yourself, and the kitchen will never close on you. Chop Plentii makes ordering African food easy for you. They currently offer Nigerian with couple Ghanaian food, but have plans to deliver food representative of the entire continent in the near future. We provide both convenience and variety at a reasonable price.
The event is from 6:00 pm to 8:00 pm.
RSVP Now at https://san-francisco-food-and-tech-mixer.eventbrite.com. Early bird tickets available for $10 thn general tickets available for $15 online. The price is $20 at the door (at the door cash only)
RSVP Required: RSVP for only $10 for an early bird ticket, $15 for a general ticket, or pay $20 at the door (At the Door Cash Only)
Food & Tech Mixer at 715 Harrison Street
1/24/17 - SF
6:00 PM to 8:00 PM (PDT)

715 Harrison is a part of the Microcorp Events group that offer and rent 3 San Francisco event venues. Whether you're hosting a music or corporate event this versitle space can go beyond your expectation to achieve a succesful gathering. 715 Harrison is located in the heart of San Francisco's SOMA district, only a few blocks away from Moscone Convention Center. To host your next event, check out other MicroCorp Events venue spaces http://www.mirrorcorpevents.com.

Professional Connector. A vision of Piedmont Avenue Consulting, Inc.

@ProfConnector @DavidMitroff
WHY PAY $15 FOR ONE EVENT
WHEN YOU CAN PAY ONLY $34 A MONTH TO ATTEND ALL OUR EVENTS!
More information at http://www.professionalconnector.com/vip-membership
Professional Connector. A vision of Piedmont Avenue Consulting, Inc.
We organize and promote hundreds of Bay Area business networking and social mixers to specifically target Business Strategies and Small Medium Business Enterprises and provide industry professionals with a chance to make new business and personal connections, build their network, find new clients, and expand their business. We bring the SF Bay Area working community together and strive to promote positive business relationships.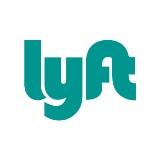 Download the Lyft app
Use the Code "PACvip" and receive $20 dollars off your first ride.
Ride to or from this event for free!
RSVP Now! At this point, you have all the information you need...
... However, if you want even MORE information, feel free to keep reading.

Why & Who should attend this event?
Professionals who want to socialize, entrepreneurs, business owners, attorneys, bankers, real estate developers, physicians, technology gurus, sales and marketing experts, and others will greatly benefit from attending and networking with each other at this event.

Are you seeking for a restaurant consultant? Come network at our event for the top talent in the Bay Area.
Are you looking to open a restaurant/bar or recently opened a restaurant? Come check-out our event to see great leading examples of restaurant/bar designs.
Are you looking for ways to advance your business ? Come join us at our event and discover how we could help grow your company.

How many people show up?
Our events usually see anywhere from 45 to 400 people depending on the venue. We make sure people are open and approachable, regardless of how many people show up. You will be able to meet and talk to anyone; our greeters will be there to make introductions and keep things moving.

What to Bring:
Bring your business cards. Bring at least one card for the event organizer, so we can enter you in a raffle.

How to Dress:
This is after work networking, so even if you did not work...pretend and dress like you did! We all look good when we dress professionally. We always take pictures at our events, so you want to look your best!
Photography:
Our events are photographed for our Websites and Social Media sites. By attending our event, you give us permission to take photographs and use the images. All participants at our events are beautiful people and are subject to be photographed and used to promote future events.

Our Partners and Sponsors