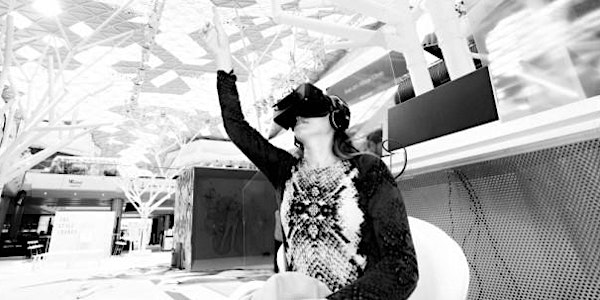 San Francisco Fashion Week ™ 2016 : Implementing VR/AR in Retail & Shopping
Location
Gensler Architects
2 Harrison Street
#400
San Francisco, CA 94105
Description
Retail Tech Summit : Implementing VR/AR (Virtual Reality / Augmented Reality) in Retail & Shopping
No longer relegated to video gamers, VR is coming to amusement parks, movie theaters and classrooms. But the technology presents a major opportunity for retailers as they try to lure fickle shoppers into their stores, particularly as consumers shift more of their buying habits online. Already, Ikea, Lowe's, Toms and North Face are turning to virtual reality to sell products, boost their brands and make shopping more fun. [Source: Los Angeles Times]
+ This is event is sold out > attend : VR Style's Night Out 09/29/16 or attend our Hackathon 10/01-10/02/16
FEATURED SPEAKERS:
Fred Davis is an experienced entrepreneur, technology pioneer, public speaker, and a founder of Wired magazine. He has authored 12 books, and has played a part in the tech industry for over 35 years. Fred has been hailed as a technology visionary for pioneering and predicting many innovations and industry trends. Fred is a Mentor at UploadVR and has been working with and studying VR for over 25 years.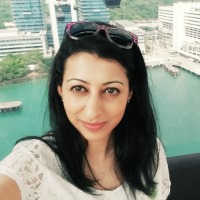 Neha Singh is the founder of Obsess, an early-stage startup that's building a Virtual Reality Shopping Platform for Fashion. She was previously the Head of Product at Vogue, where she was responsible for the product strategy and technology execution of Vogue's digital business including content products, ad products and distribution platforms. While there, she launched the Vogue website, Vogue Runway and 2 mobile apps. Prior to that, Neha was VP of Product and Engineering at AHAlife, an ecommerce startup for curated lifestyle products. Neha began her career at Google, where she was a Software Engineer and Tech Lead for 5 years and worked on Google AdWords and Google News. She holds an undergraduate Computer Science degree from The University of Texas at Austin and a graduate Computer Science degree from MIT.
Karen Stritzinger is a technical artist passionate about experimenting with augmented and virtual reality to create new ways of seeing the world. She has a background in creating 3d content and tools with a focus on look development and lighting. Karen earned an MFA in Digital Production Arts from Clemson University in 2014. Her research focused on creating a tool to help automate the process of creating rust surfaces on animated characters. She also worked on a team of 5 students with DreamWorks mentors to create an animated short called "QA-ARM-A" that was accepted in the 2014 SIGGRAPH Dailies. Karen currently works at Avametric, helping to create a tool for online shoppers to find clothing that fits them. Avametric is a recent finalist in Co.Design's 2016 Innovation by Design Awards (https://www.fastcodesign.com/product/avametric).
Rob Varady is the Chief Operating Officer at Bespoke Inc., an early-stage startup developing fully customized eyeglasses and sunglasses. Using the camera on a customer's smartphone, Bespoke develops a 3D model of a customer's face to create a high fidelity virtual try-on and to uniquely manufacture every pair to accommodate each person's unique facial anatomy and personal taste.

Rob was previously a consultant at Deloitte, focused on developing innovation hubs within large health insurance companies, and before that worked as a quant at a series of hedge funds. He has a bachelors in Applied Math from Harvard and an MBA from Wharton.
Adam Nakagoshi is the Regional Creative Media Leader for Gensler's Northwest Region, and is based in the San Francisco office. With a background in architecture, building information modeling (BIM), and data-driven 3D modeling, Adam leads the initiative of integrating digital technologies as a way to bridge the gap between the visualization of unbuilt environments with virtual and augmented reality technology (VR and AR). Working with such clients as NVIDIA, San Francisco International Airport, and Diridon Station in San Jose, he is driven by identifying best use cases for VR/AR on projects. Adam's leadership guides the research and development, application for project use, and the implementation of the technology into the design process for teams throughout the region. Adam holds a Masters in Architecture from the University of South Florida.
COMMUNITY SPONSORS ;

Community Partners :

Gensler is an integrated architecture, design, planning and consulting firm—5000+ professionals networked across 46 offices—providing global reach with local touch. With more than 2,700 active clients, we work across the global economy. Our clients are remarkably diverse: large and small, private and public, for-profit and nonprofit. We help them grow, sustain and transform: whatever it takes to embrace their future.
Style VR is a digital consulting firm assisting virtual reality startups seeking brand loyalty. Specializing in creating conceptual programs to increase customer base and brand awareness. Developing creative strategies in targeting consumers, based on the company's ability to grow as a lifestyle product. Implementing educational outreach tapping into the global market, minorities and women. Check us out @ http://stylevr.net/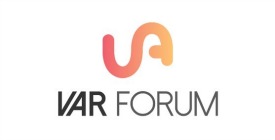 #VARForum is an educational series that recognizes the evolving fabric of Virtual and Augmented Reality. By bridging a dialog between technologists, creatives and makers, each program explores innovative practices and emerging trends in the industry. As the immersive technology achieves exponential growth, V+AR Forum aims to focus on the different sides of its production and applications. Through panel talks and demos, the forum is an opportunity to transform ideas on workplace diversity, design adaptations, and social experiences into real solutions.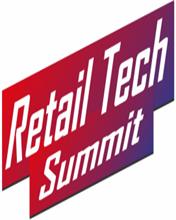 #RETAILTECHSummit Technology, Innovation and Entrepreneurship for the Future of Retail. Once the conversation turns to the entirety of retail experience, the optimization of omni-channel and contextual marketing, and the technological promise of "anything-anywhere," you have to go BIG. We're turning the entire City of San Francisco into a Retail Incubator. JOIN US!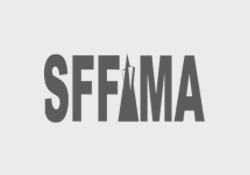 San Francisco Fashion and Merchants Alliance, Incorporated [SFFAMAinc.org] is a 501(c)3 educational and economic development nonprofit corporation supporting fashion, design and technology entrepreneurs, startups, and creative communities. The largest fashion industry organization in California. SFFAMA provides business, technology and fashion industry education and resources while serving as a business and social impact development network for over 10,000 members and industry partners. Member of San Francisco Citizens Initiative for Technology and Innovation [SF.Citi]. SFFAMA Inc. is the producer of San Francisco Fashion Week TM and TECH Fashion Week TM.
Terms of Participation Agreement:
You agree that you are responsible for any accidents or damages that you cause. You also agree to not hold SFFAMA / San Francisco Fashion Week ™, or any of the event supporters liable for any loss, damage, injury, or any other unforeseeable incident. By Participating at the event, you grant SFFAMA / San Francisco Fashion Week ™ permission to capture photo/video of the event.
By registering for this event, you also consent to receive email communication from SFFAMA / San Francisco Fashion Week ™ and its programs about events and updates that may interest you. Tickets to this event are non-refundable. If you are unable to attend, you have the option of giving it to a friend or team member to attend in your place.