San Francisco Fashion Week ™ 2016 : Fashion Walk (Shop The Block) Valencia...
Description
San Francisco Fashion Week ™ 2016 : FASHION WALK (Shop The Block) - Valencia Street
In celebration of the 7th year of San Francisco Fashion Week [TM], 'FASHION WALK (Shop The Block) Valencia Street' will kick off the whole fashion week celebrations thru out the city.
Join us to celebrate the first ever 'Fashion Walk' in San Francisco to be held on September 23rd, from 6PM-9PM in the Valencia Street shopping corridor. "Fashion Walk" (Shop The Block)" is a community and social shopping experience, an effort to support local businesses and retailers.
Print your ticket(s) to receive special discounts. Tweet and Instagram this event #SFFW2016FashWalk
To participate and to be added to the boutique list, please contact Owen Geronimo, via email at > sffw@fashiontechpr.com
Participating Boutiques:
Mira Mira @ 3292 22nd Street (b/t Bartlett St & Valencia St) open 6:00 - 7:00 pm

Mira Mira is a neighborhood clothing boutique specializing in unique, independent designers from around the world.
Wonderland SF @ 1266 Valencia - open till 9pm
Wonderland SF Gallery and Boutique open its doors in San Francisco Mission District 2010, with the purpose of discovering and aiding Bay Area fashion.
Community Partners :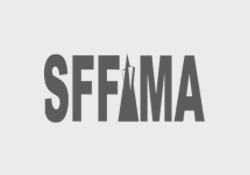 San Francisco Fashion and Merchants Alliance, Incorporated [SFFAMAinc.org] is a 501(c)3 educational and economic development nonprofit corporation supporting fashion, design and technology entrepreneurs, startups, and creative communities. The largest fashion industry organization in California. SFFAMA provides business, technology and fashion industry education and resources while serving as a business and social impact development network for over 10,000 members and industry partners. Member of San Francisco Citizens Initiative for Technology and Innovation [SF.Citi]. SFFAMA Inc. is the producer of San Francisco Fashion Week TM and TECH Fashion Week TM.
Terms of Participation Agreement:
You agree that you are responsible for any accidents or damages that you cause. You also agree to not hold SFFAMA / San Francisco Fashion Week ™, or any of the event supporters liable for any loss, damage, injury, or any other unforeseeable incident. By Participating at the event, you grant SFFAMA / San Francisco Fashion Week ™ permission to capture photo/video of the event.
By registering for this event, you also consent to receive email communication from SFFAMA / San Francisco Fashion Week ™ and its programs about events and updates that may interest you. Tickets to this event are non-refundable. If you are unable to attend, you have the option of giving it to a friend or team member to attend in your place.