Actions and Detail Panel
San Francisco Fashion Week ™ 2016 : Fashion Tech Expo
Tue, September 27, 2016, 6:00 PM – 9:00 PM PDT
Description
San Francisco Fashion Week ™ 2016 : Fashion Tech Expo (Medias must apply to cover this event)
Technology is an integral aspect of the fashion industry. We feature emerging fashion/tech products, mobile apps, wearable tech, LED fashion, fashion startups and retailers under one roof. Engage with fashion/tech panel, demo products, experience interactive product presentations. Network with designers, startups, entrepreneurs, fashion/tech professionals and fashion enthusiasts. Find out more about Fashion Tech Media.
Featured Speakers :
Leanne Luce has centered her career on the intersection of Robotics and Apparel. She graduated from Rhode Island School of Design (RISD) in Apparel Design. She has since worked with leading Exoskeleton teams at Otherlab and Harvard on the development of groundbreaking assistive devices for both military and medical application. Leanne is currently developing digital fabrication tools for automated fit customization.
Her blog, the Fashion Robot, explores the confluence of fashion and technology in the fourth industrial revolution. It serves as a valuable resource for technologists learning about the fashion industry and fashion professionals interested in bringing new technologies to bear on their designs. Follow at: thefashionrobot.com.
Beth Blecherman pivoted from Senior Manager, Deloitte, to a journalist covering lifestyle, fashion & tech. Her website TechMamas.com (Twitter @TechMama) was on lists such as Forbes Top 100 Websites for Women and AlwaysOn's 2103 List of Power Players in Technology Business Media.
She is the Chief Community & Marketing Officer of Savitude.com (@SavitudeWomen). Savitude is creating a new shape-driven shopping experience by building a personalized, curated clothing marketplace for working women. Our marketplace uses technology to help women discover their personal style for workwear suited for their body shape and professional aspirations. Download Savitude App at the App Store and shop online at Savitude.com.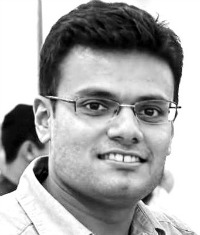 Chinmay Naik is the Founder and CEO of shodat.com, a silicon valley based technology startup building a search and discovery platform for local talented independent fashion designers. Shodat offers a suite of cloud based technology services along with a mobile store front to help emerging fashion brands strategically grow in popularity and sales. Before Shodat, Chinmay worked in the technology field for more than 6 years on cutting edge ideas primarily in the Cloud Computing domain at U.S. tech giants like Yahoo, Paypal & Symantec. Chinmay is motivated to use technology for solving niche consumer market problems and building platforms to nurture emerging talent communities around the world.
Ty Olatoye has centered his entire life around innovation, design, and humanity. Ty currently works on the Growth & Business Strategy team at Omni; an on-demand storage, and delivery company based in San Francisco. Finding his passion within innovation, design, and humanity Ty started his first company, an athletic training company for young athletes called Elevated Athletics in San Diego, CA at tender age of 19, and then launched Elevated Athletics in Scottsdale, AZ and in 15 months 10x'ed his total revenue from his first operation in San Diego. Compelled to understand economics at a rudimentary level around the consumer, Ty went to work in the real estate industry for the top real estate investment trust in the country in Equity Residential (NYSE: EQR), where he lead sales & marketing at an underperforming asset only to improve occupancy and turnover ratios culminating in a $50 million acquisition of that particular asset. Ty is currently studying Technology Entrepreneurship & Management at Arizona State University at the Ira A. Fulton School of Engineering.
Jake Kuczeruk (Moderator) is the VP of Business Development for West Agile Labs, a digital product agency whose clients include Samsung, Ritz-Carlton, and FundersClub. Previously, Jake founded the popular subscription menswear service Tie Society, which graduated from the prestigious 500 Startups accelerator program and expanded into Japanese markets in late 2014, CoFounded ECommerce startup FutureGift in 2015, and was part of the core team at Console.fm, another 500 Startups batch company which helped drive the emergence of digital streaming music applications in mid-2011. Along with advising for several fashion/tech startups, Jake also enjoys spending time with his wife and two cats.
COMMUNITY SPONSORS ;

Featured Products:
For press/media applications or speaker, demo, sponsorship and/or marketing opportunities > Contact : Owen Geronimo via email at > owen@fashiontechpr.com
Community Partners :

Galvanize is a network of urban campuses where students and entrepreneurs can access the skills, knowledge, and network they need to level up and make an impact. Each campus aligns work and learning by uniting education, experience, and industry under one roof. Since launching its first campus in 2012, Galvanize has expanded to a total of 8 campuses across the US, with more scheduled to open in 2016 and 2017. To learn more about Galvanize and membership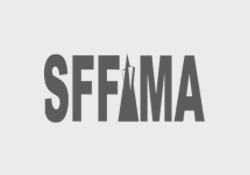 San Francisco Fashion and Merchants Alliance, Incorporated [SFFAMAinc.org] is a 501(c)3 educational and economic development nonprofit corporation supporting fashion, design and technology entrepreneurs, startups, and creative communities. The largest fashion industry organization in California. SFFAMA provides business, technology and fashion industry education and resources while serving as a business and social impact development network for over 10,000 members and industry partners. Member of San Francisco Citizens Initiative for Technology and Innovation [SF.Citi]. SFFAMA Inc. is the producer of San Francisco Fashion Week TM and TECH Fashion Week TM.
Terms of Participation Agreement:
You agree that you are responsible for any accidents or damages that you cause. You also agree to not hold SFFAMA / San Francisco Fashion Week ™, or any of the event supporters liable for any loss, damage, injury, or any other unforeseeable incident. By Participating at the event, you grant SFFAMA / San Francisco Fashion Week ™ permission to capture photo/video of the event.
By registering for this event, you also consent to receive email communication from SFFAMA / San Francisco Fashion Week ™ and its programs about events and updates that may interest you. Tickets to this event are non-refundable. If you are unable to attend, you have the option of giving it to a friend or team member to attend in your place.