San Francisco Fashion Week ™ 2016 : Fashion Business Series - Apparel + Man...
Actions and Detail Panel
San Francisco Fashion Week ™ 2016 : Fashion Business Series - Apparel + Man...
Mon, September 26, 2016, 6:00 PM – 9:00 PM PDT
Description
San Francisco Fashion Week ™ 2016 : Fashion Business Series - Apparel + Manufacturing in San Francisco
San Francisco is home to a diverse network of creative entrepreneurs whose products enjoy a local following and global attention.
From apparel to technology-driven hardware, San Francisco is home to one of the most diverse manufacturing ecosystem. This panel and workshop will discuss the manufacturing challenges and realities of the local apparel industry that include industrial space & domestic production; benefits and challenges of manufacturing locally; affordable manufacturing space; hiring qualified workers; sustaining sales for high end, custom, and/or artisanal products. (Source : SFMade)
This essential workshop is for individuals, students and professionals looking to start or expand their business in the local San Francisco fashion industry and to learn from companies offering business services in manufacturing that are invaluable to success as a fashion entrepreneur. Perfect networking opportunity for fashion startups, fashion designers, students, retailers, entrepreneurs, boutique and business owners.
SPEAKERS:
Lana Hogue has worked in garment manufacturing for over 25 years. With extensive experience in production, quality control, and operations both in the U.S. and off-shore including Asia, Mexico & Central America, South America, and Caribbean Basin. Her background includes product development and production management at Betabrand, Biscotti Inc., and Esprit. Lana has worked for 6 years on a business development project with the Department of Labor and is well versed in California garment labor law. She has also performed business systems analysis at Byer California and Gap Inc. She also serves on the board of the trade organization PeopleWearSF, and the advisory boards of Canada College and Art Institutes.

Ms. Hogue is currently employed as the Vice President of Product Development & Production at Triple Aught Design. She conducts monthly seminars on ethical manufacturing at Garment Industry 411 www.garmentindustry411.com
Sonas Denim (http://sonasdenim.com/) is a new brand of eco-friendly, fashion forward jeans from San Francisco that is taking the city by storm. Founder Gerry Kelly was born in Ireland and was inspired to design these patched jeans after many years of travelling and attending festivals all over the world. "The Burning Man" festival is his noted favorite and Blackrock Desert provided the occasion to be creative in designing his own pants!
Sharon Segev is the Co-Founder and President of Ruti. With a state-of-the-art e-commerce (http://ruti.com) and a chain of retail stores located in some of the hottest shopping destinations, Ruti is rapidly expanding. Sharon is Harvard Business School graduate. A serial entrepreneur with several successful exits.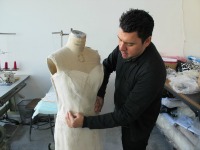 Walter Castro is the Lead Patternmaker and Studio Coordinator at TEG San Francisco. Walter heads the company's couture and bridal programs, leading a team of highly-skilled craftsmen in working with local independent designers and custom clients alike. Walter also heads the TEG internship program, coordinating hand-on training for 10 interns each season. Prior to joining TEG nearly 4 years ago, Walter worked for a custom bridal shop for 10 years. He holds a BA in Theatrical Costume Design and Construction from San Francisco State University.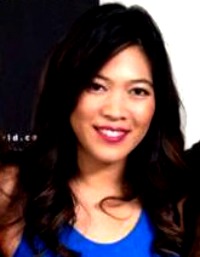 Karen Song (Moderator) is the founder and CEO of Stylematic, a mobile app that delivers personalized style recommendations. She studied neuroscience at Stanford University and leverages her analytical background in her day to day work to mobilize teams and draw meaningful observations from data. Karen also studied broadcast journalism and is launching a fashtech webisode covering the latest fashtech innovations in SF.
Featured Products/ Demos :
COMMUNITY SPONSORS ;

Community Partners :

General Assembly is a pioneer in education and career transformation, specializing in today's most in-demand skills. The leading source for training, staffing, and career transitions, we foster a flourishing community of professionals pursuing careers they love.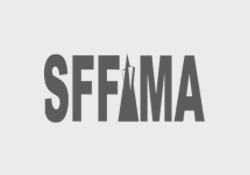 San Francisco Fashion and Merchants Alliance, Incorporated [SFFAMAinc.org] is a 501(c)3 educational and economic development nonprofit corporation supporting fashion, design and technology entrepreneurs, startups, and creative communities. The largest fashion industry organization in California. SFFAMA provides business, technology and fashion industry education and resources while serving as a business and social impact development network for over 10,000 members and industry partners. Member of San Francisco Citizens Initiative for Technology and Innovation [SF.Citi]. SFFAMA Inc. is the producer of San Francisco Fashion Week TM and TECH Fashion Week TM.
Terms of Participation Agreement:
You agree that you are responsible for any accidents or damages that you cause. You also agree to not hold SFFAMA / San Francisco Fashion Week ™, or any of the event supporters liable for any loss, damage, injury, or any other unforeseeable incident. By Participating at the event, you grant SFFAMA / San Francisco Fashion Week ™ permission to capture photo/video of the event.
By registering for this event, you also consent to receive email communication from SFFAMA / San Francisco Fashion Week ™ and its programs about events and updates that may interest you. Tickets to this event are non-refundable. If you are unable to attend, you have the option of giving it to a friend or team member to attend in your place.