About this Event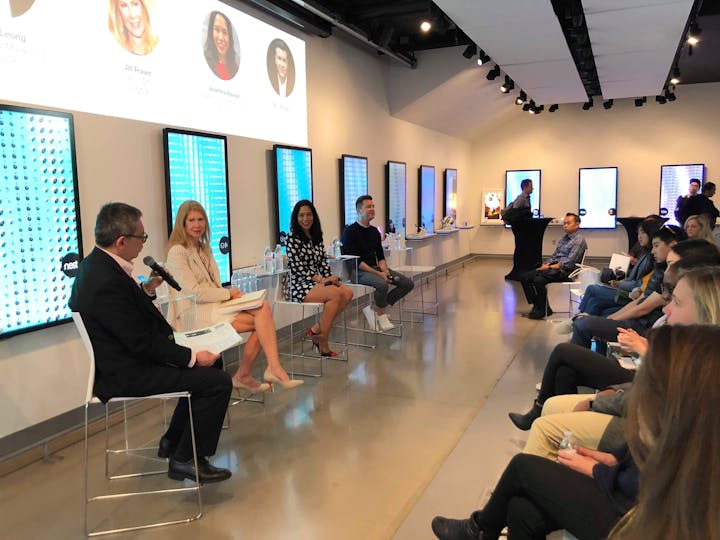 #SanFranciscoFashionWeek 2019 : #FashionTech Conference 2.0 at #TargetOpenHouse | #SFFashionWeek2019
The most innovative Fashion Conference in the West Coast returns at Target Open House on October 24th, 2019. Join us for panel talks and learn about the future technologies shaping the fashion and retail industries. FASHION+TECH Conference 2019 fosters an innovative platform for entrepreneurs, influencers, investors, students, startups, creatives and technologists alike.
Technology's impact on the retail sector has been difficult to ignore. The shift from brick-and-mortar retail shopping to a world of e-commerce has forced traditional retailers to rethink business strategies and adapt to rapid changes in technology and consumer preferences. Technology is Shaping the Future of Fashion.
Programme:
Panel 01 : Wearable Tech/3D printed products & Fitness (45 mins)
Panel 02: What's next for Retail? Transparency, Privacy, and Security? (45 mins)
Panel 03 : Machine Learning & A.i. in Retail (45 mins)
In partnership with Target Open House, FASHION+TECH Conference 2019 2.0 is the second installment in California. A fundraising event for San Francisco Fashion Week's educational programs and economic development initiatives. It will be taking place in San Francisco/Silicon Valley, the tech capital of the world. No other place boasts the technological achievements of the Silicon Valley and there is no better time than now to bring together a thriving Fashion+Tech community in San Francisco.
San Francisco Fashion Week is pleased to announce its 10th annual celebration of fashion and community. This year's theme, " REDEFINING FASHION ", will explore the current state of the fashion industry's continuing challenges in diversity and sustainability. In highlighting San Francisco Fashion Week's prime initiatives in education and technology, the week long celebration will include conferences in Ethical Fashion with ECO Fashion Week; Diversity/Inclusivity panel with Shopify; Beauty Night's Out with Macy's and Fashion Tech Conference at Target Open House. In addition to showcasing immersive tech startups and emerging talents, sustainable designers will also play a prominent role in this year's program.