San Francisco Fashion Week ® 2012: Fashion+Tech Expo & Panel Discussion: How Social Media Continues To Reshape the Fashion Industry. Presented by: Stylet.ag

Tuesday, September 25, 2012 from 6:00 PM to 9:00 PM (PDT)
Event Details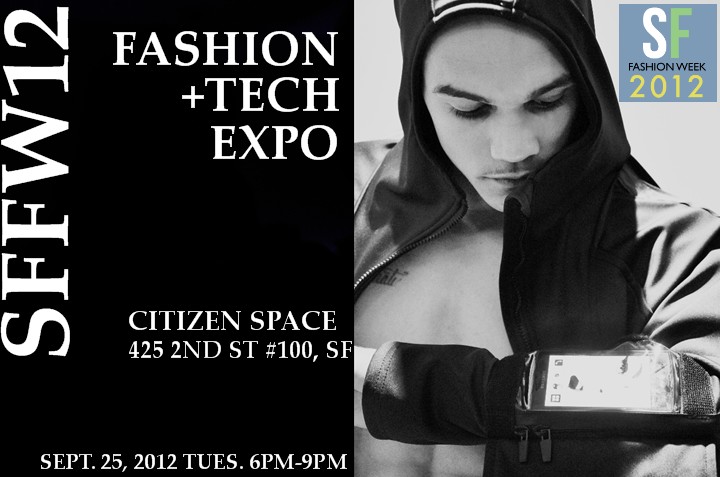 SFFAMA, INC. and FASHION+TECHSF present San Francisco Fashion Week ® 2012 Fashion+Tech Expo. Technology is an integral aspect of San Francisco Fashion Week and this year's event will feature app developers, fashion startups and retailers under one roof. You will be able to demo products, watch product presentations, and network with designers, startups, entrepreneurs, fashion/tech professionals and fashion enthusiasts.

PANEL:  
PROGRAMME:
6:00pm - Door Opens
6:00pm - 7:00pm Networking and Demos
7:00pm - 7:30pm Styleta.ag Product Presentation and Q&A
7:30pm - 9:00pm Panel Discussions
9:00pm - 10:00pm More networking and demos
10:00pm - Closed 
DEMO TABLES & VENDORS :
 HONORARY PARTNER
MEDIA PARTNERS:
G
olden Gate 3D is a turn-key stereoscopic 3D creative agency and production company, dedicated to serving you and bringing your visions to life in the mediums of cinema, television and the internet. With a combined experience of over seven decades in the industry and utilizing the most state-of-the-art equipment, our core team of media professionals are ready to deliver stunning, naturalistic 3D imagery on time and on budget. Based in the San Francisco Bay Area, the birthplace of filmmaking in America, and with easy access to some of the world's most renowned visual effects and post-production powerhouses, we are ready to serve you no matter where you are, be it across the street or across the globe. We are singularly committed to, and passionate about, all things cinematic and televisual, because ultimately we are fans as much as we are creators of the media. With modern, crystal clear stereoscopic 3D exploding all around the world, both in the home and in the theatre, Golden Gate 3D is positioned to help you make the most of this new artform and get perfect results every time.
Why should you hires Area5? We're committed to the highest quality production. We're fast. We've got a range of rates to meet any budget. We can shoot, edit, do motion graphics, and even help you brainstorm if your ideas are a little vague at the moment. Our history is in the video games space, sometimes through editorial with products like our work with EGM, the weekly show we did for Revision3 called CO-OP (and its live counterpart, CO-OP Live) and the place where it all began: The 1UP Show. We also do work for video game developers and publishers. Our most recent project is C2TV for Crytek's upcoming, supercharged FPS Crysis 2, but they're only the latest of our clients. We're fully equipped to handle any job, big or small, recurrent or one-offs, and in the budget you need.
Ubergizmo love gadgets and the technologies that make the gadgets go. We are geeks to the core, but we also talk electronics in a way that our grandparents can understand. We take everything into consideration from design, to user interface to practicality, pricing and competition.We make lists to help you decide what gadgets you need (or don't). And we deliver live coverage at conferences like CES, E3, Mobile World Congress, CTIA, DEMO and GDC, so our readers can feel like they are there with us. If it's cool, we are covering it. 

And our hard work is paying off: We are a Webby Award Honoree, have been nominees at the Bloggies and voted in the top 100 blogs for PC Magazine and the Hot Site on USA Today. But most importantly, we are reaching out to electronics lovers around the world. Currently Ubergizmo is distributed in 3 languages and read in 212 countries. Check us out!

 
Digital Style Digest (www.digitalstyledigest.com) is an online destination devoted to the intersection of fashion and technology. We don't aim to cover every blip on the radar, but instead focus on intriguing news, happenings, products, startups, people and trends drawn from the growing space where fashion, style and technology overlap, something we like to think of as the switched-on style realm. We're neither a business publication dabbling in fashion nor a fashion publication flirting with technology, but a true hybrid created specifically with the digital style space in mind.
SPONSORS: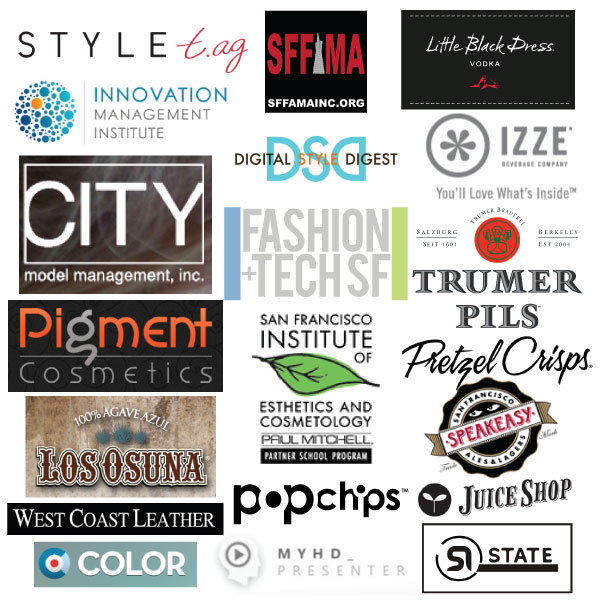 SPONSORS
Brown-Forman, Color, City Model Management, Digital Style Digest, Izze Sparkling Drink, Los Osuna, Moda Cinema, Pigment Cosmetics, Pretzel Crisps, SFIEC, Speakeasy Ale & Lager, Trumer Pils, My HD Presenter, Juice Shop, Popchips, R State Store SF, West Coast Leather
Citizen Space
is a coworking space. What that means is Citizen Space isn't just another 'rent a desk' type of place. This space (and the idea of coworking) is built on the following values: Collaboration: One of the great benefits of working in a coworking space is that you will meet all sorts of people with all sorts of knowledge. Openness: We believe in transparency and openness. In a world where people are free, but ideas are not, only a few benefit. When ideas are free, everyone benefits. Therefore, we encourage open spaces and discussions. Sorry, no NDAs allowed. Community: We thrive on connections and mutual support here. It is important that everyone give into as well as benefit from the strong (international) community coworking has become. Accessibility: In order to be fully open, we must make the effort to be accessible to all. This means that we endeavor to create both a financially and a physically accessible space. We are committed to this principle and welcome feedback on how we can make it even more accessible. 
New
Little Black Dress
Vodka is designed by women, for a woman's sophisticated, unique palate. This fully-female collaboration—from advertising, PR and packaging to legal, production and finance—is an industry rarity.
FASHION+TECHSF is the longest running monthly workshop and event series in the San Francisco Bay Area focused synergistically on building, promoting and educating the vibrant community of fashion and technology entrepreneurs, designers, developers, bloggers, business professionals, students, investors and numerous enthusiastic companies, schools, groups and individuals who share our vision of a world-class fashion and technology industry that is innovative, disruptive and uniquely San Francisco.  Our mission is to create educational, social and business opportunities for the fashion and technology industries. In the past two years, FASHION+TECHSF has become the leading network for all things fashion and technology in the SF Bay Area. 
San Francisco Fashion and Merchants Alliance, a California non-profit corporation, is the leading institution in the San Francisco Bay Area's fashion industry. Over 3,000 members on Facebook, 105 events. Winner of Best Fashion Event Producer of the Year and Best Marketing at San Francisco Fashion Awards 2011. SFFAMA Inc, is the producer of San Francisco Fashion Week (tm), Project SF, Fashion Feud, Pret-A-Porter SF, The Beauty Expo, Dapperhood, Fashion Socials and FASHION+TECHSF. SFFAMA provides business and technology education for fashion entrepreneurs and serves as a business and social development network for the thriving local fashion industry.
San Francisco Fashion and Merchants Alliance, Inc. (SFFAMA) is pleased to announce San Francisco Fashion Week ® 2012 September 24-30, 2012. San Francisco Fashion Week (tm) 2012 will highlight the convergence of fashion and technology unique to the San Francisco fashion industry while showcasing emerging designers and student collections.  
For vending, speaking and sponsorship opportunities, media relations and publicity contact OwenGeronimo at http://about.me/owengeronimo or send an email to: contact@sffamainc.org 
Have questions about San Francisco Fashion Week ® 2012: Fashion+Tech Expo & Panel Discussion: How Social Media Continues To Reshape the Fashion Industry. Presented by: Stylet.ag?
Contact FASHION+TECHSF
Attendee List
Sort by:

Date

|

First Name

|

Last Name
When & Where

Citizen Space
425 2nd Street
Suite 100
San Francisco, 94107


Tuesday, September 25, 2012 from 6:00 PM to 9:00 PM (PDT)
Add to my calendar
Organizer
FASHION+TECHSF is the popular original monthly workshop and event series focused on building, promoting, educating and funding the enthusiastic communities of fashion and technology entrepreneurs who share our vision of a world-class fashion and technology industry that is innovative, disruptive and uniquely San Francisco. Launched in 2009,
FASHION+TECHSF has become the leading network for all things fashion and technology in the SF Bay Area. FASHION+TECHSF is produced by Fashion Tech Media LLC and San Francisco Fashion And Merchants Alliance, Inc. [SFFAMA].
For marketing inquiries, media relations, publicity, product promotions, sponsorship opportunities and booking info...please email your inquiry to: info@fashiontechpr.com or visit: FashionTechPR.