San Francisco Entertainment & Tech Mixer + Expert Panel at 715 Harrison 4/2...
Description
Join us for a Entertainment & Tech mixer and expert panel on Thursday, April 27th from 6pm-8pm at 715 Harrison Street, San Francisco. Are you looking to network with professionals who are particularly interested in technology, innovation, and the entertainment industry? Come and network with other professionals in this exciting industry.
During the event, enjoy a complimentary pizza bite from Escape for New York Pizza. First come, first serve, however Escape from New York is right next door, so feel free to go buy a pizza and bring it to the event.

RSVP Now at https://entertainment-tech-mixer-sf.eventbrite.com Early bird tickets available for $10 or pay $20 at the door (At the door Cash Only).
Our Bay Area events are as diverse as the people who attend them. We spent years attending networking events that were generic and not suited to our interests. So, we decided to make networking more fun and effective for you, the Professional. We take time to select the best and most beautiful locations to bring together professionals from a variety of industries and career stages, including high-tech startups, gaming company, cinena, fashion, small business, restaurants, law and young professionals, just to name a few. When you come to one of our events, you'll meet people with new and innovative ideas that will inspire you.
Make connections, share stories and learn new things from professionals throughout San Francisco, the East Bay and South Bay areas. After all, sometimes it only takes one conversation to change everything.
715 Harrison is located in the heart of San Francisco's SOMA district, only a few blocks away from Moscone Convention Center, and the San Francisco Fancy Food Show. This amazing venue has 15,000 square feet, multiple rooms, two dance floors, and three full bars. Enjoy drinks at the bar while networking with Bay Area tech professionals!
Relax and come enjoy a drink after work at this beautiful bar. It is a great opportunity for business and social networking. Don't miss this opportunity to make connections and build your network while enjoying a variety of cocktails and spirits. (need to be 21+ to be able to consume alcohol)
Expert Panel:

Ziv Marom CEO, xFold | ZM Interactive
Aerial Director of Photography | Pilot
With over 15 years of experience in cinematography, piloting and revolutionizing drone design technologies, ZMI is helping thousands of clients around the world in Entertainment, Business, Real Estate, Technology, Pharmaceutical, Government and other industries to reach new heights in video productions and drone services.

Their mission is to tell your story in high-quality footage, using aerial tools we design, build and manufacture to ensure flexibility, agility and high precision. Check it out http://zminteractive.com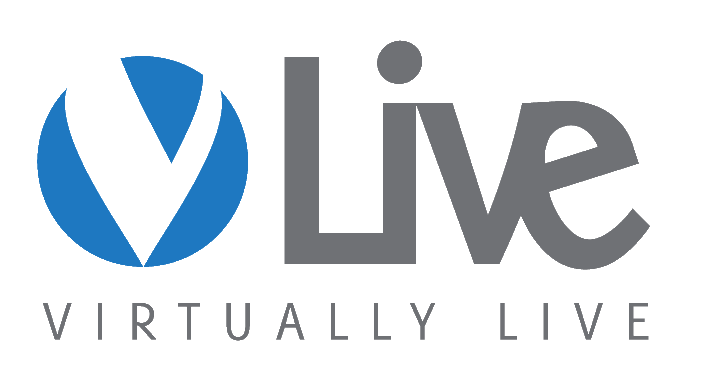 Tom Impallomeni CEO of Virtually Live
Virtually Live is a revolutionary, immersive technology which sits between attending a live game or event and watching it on TV. Our patented media system uses optically-tracked statistical data and transposes it into a virtual venue, enabling users to pick any viewing position whilst interacting with fellow fans.

Stakeholders from the Sports, Music and Live events industries can monitize their events through virtual ticket sales, targeted marketing, and other new revenue streams. Virtually Live has a strategic partnership with STATS LLP.
Tom Impallomeni is CEO of Virtually Live, recently moving to the Bay Area from the UK. Prior to Virtually Live, Tom held a number of senior positions with growth tech businesses. Alongside Virtually Live, Tom advises as tech startups including NomNom,FireTechCamp and SuperAwesome.
More Expert Panel Coming Soon...
---
The event is from 6:00 pm to 8:00 pm.
RSVP Now at https://entertainment-tech-mixer-sf.eventbrite.com . Early bird tickets available for $10 the general tickets available for $15 online. The price is $20 at the door (at the door cash only)
RSVP Required: RSVP for only $10 for an early bird ticket, $15 for a general ticket, or pay $20 at the door (At the Door Cash Only)
Entertainment & Tech Mixer at 715 Harrison Street
4/27/17 - SF
6:00 PM to 8:00 PM (PDT)

715 Harrison is a part of the Microcorp Events group that offer and rent 3 San Francisco event venues. Whether you're hosting a music or corporate event this versitle space can go beyond your expectation to achieve a succesful gathering. 715 Harrison is located in the heart of San Francisco's SOMA district, only a few blocks away from Moscone Convention Center. To host your next event, check out other MicroCorp Events venue spaces http://www.mirrorcorpevents.com.

Professional Connector. A vision of Piedmont Avenue Consulting, Inc.

@ProfConnector @DavidMitroff
WHY PAY $15 FOR ONE EVENT
WHEN YOU CAN PAY ONLY $34 A MONTH TO ATTEND ALL OUR EVENTS!
More information at http://www.professionalconnector.com/vip-membership
Professional Connector. A vision of Piedmont Avenue Consulting, Inc.
We organize and promote hundreds of Bay Area business networking and social mixers to specifically target Business Strategies and Small Medium Business Enterprises and provide industry professionals with a chance to make new business and personal connections, build their network, find new clients, and expand their business. We bring the SF Bay Area working community together and strive to promote positive business relationships.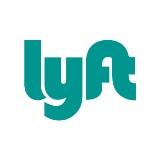 Download the Lyft app
Use the Code "PACvip" and receive $20 dollars off your first ride.
Ride to or from this event for free!
RSVP Now! At this point, you have all the information you need...
... However, if you want even MORE information, feel free to keep reading.

Why & Who should attend this event?
Professionals who want to socialize, entrepreneurs, business owners, attorneys, bankers, real estate developers, physicians, technology gurus, sales and marketing experts, and others will greatly benefit from attending and networking with each other at this event.

Are you seeking a Bay Area hospitality expert? Come network at our event for the top talent in the Bay Area.
Are you looking to open a new restaurant in San Francisco? Come check-out our event to see great leading examples of restaurant/bar designs.
Are you looking for ways to promote your San Francisco restaurant ? Come join us at our event and discover how we could help market your restaurant.

How many people show up?
Our events usually see anywhere from 45 to 400 people depending on the venue. We make sure people are open and approachable, regardless of how many people show up. You will be able to meet and talk to anyone; our greeters will be there to make introductions and keep things moving.

What to Bring:
Bring your business cards. Bring at least one card for the event organizer, so we can enter you in a raffle.

How to Dress:
This is after work networking, so even if you did not work...pretend and dress like you did! We all look good when we dress professionally. We always take pictures at our events, so you want to look your best!
Photography:
Our events are photographed for our Websites and Social Media sites. By attending our event, you give us permission to take photographs and use the images. All participants at our events are beautiful people and are subject to be photographed and used to promote future events.

Our Partners and Sponsors