San Francisco Day of Civic Hacking 2016 @ SF State (Hackathon)
Description

San Francisco Day of Civic Hacking
San Francisco Day of Civic Hacking part of National Day of Civic Hacking is to collaboratively create, build, and invent new solutions using publicly-released data, code and technology to solve challenges relevant to our neighborhoods, our cities, our states and our country. San Francisco Day of Civic Hacking is collaboration between Code for San Francisco and San Francisco State University.
Tell me more…
The National Day of Civic Hacking is an event that will take place June 4 - June 5, 2016 in cities across the nation. The national event will bring together technologists, entrepreneurs, social activists, designers and citizens like you to improve our communities and the governments that serve them. Anyone can participate; you don't have to be an expert in technology, but you do have to care about your neighborhood and community.
Who can participate?

Innovators, Hackers, Developers, Designers, Subject Matter Experts, Students, Data geeks, Technologists, Entrepreneurs, Social activists and YOU!!!
We Supply
Challenges, datasets, food to keep you going, and caffeine to keep you awake. Also mentors to assist you in building faster, smarter, and new tools.
And You Bring
Your laptop, skills & ideas. Come with a collaborative and team-focused mindset. Whether you are a backend person or are a designer, a student, or a data geek - you are invited to attend this event. Every group needs a good balance of talent and your skills are needed!
Youth Hackers
Individuals under 18 must bring a signed
youth consent waiver
.

Schedule
Saturday:
9:45 a.m. Check-in and Breakfast
10:00 a.m. Welcome - Schedule and logistics announcements
10:15 a.m. Subject Matter Expert briefing - Challenges/Datasets/API
11:00 a.m. Begin coding
12:30 p.m. Lunch
1:30 p.m. Coding continued
4:30 p.m. Optional progress briefing
7:00 p.m. End of Day 1
Sunday:
10:00 a.m. Breakfast
10:15 a.m. Logistics briefing & updates
10:30 a.m. Begin coding
12:00 p.m. Submission Deadline
12:00 p.m. Lunch
1:00 p.m. Presentation of projects
2:30 p.m. Judges Voting
3:00 p.m. Awards
3:30 p.m. Post event social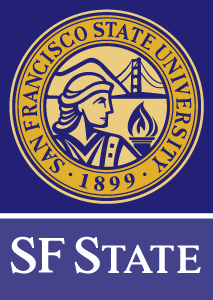 Local Sponsors
---

College of Business
College of Health and Social Sciences
Information Technology Services
Organizing Partners
---