Description
Are you short on cash on your multifamily acquisition?
Not sure how to structure the right deal with a motivated distressed seller?
Want to acquire a distressed multifamily property with great potential, but don't know how?

Then knowing how to smartly structure creative financing with a seller is an absolute must in today's tight market. You'll miss out on great buying opportunities if you're not aware of the multiple creative financing strategies available to multifamily investors like yourself. And this applies to any size apartment buildings: 2 units or 100 units +.
-----------------------------------------------------
RSVP for Fremont Event - May 15 6:30PM Pacific
RSVP for San Francisco Event - May 16 6:30PM Pacific
-----------------------------------------------------

Learn from Peter Harris, the Best-Selling Author and Investorhow to structure creatively finance deals with sellers of all types and in any market across the US.

About our Presenter: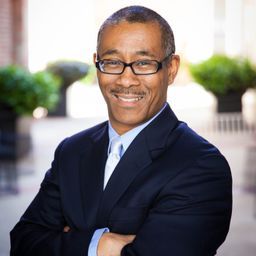 Peter Harris began investing in real estate in the 1990s. He has since acquired over 1000 multifamily units, totaling over $50 million dollars. These purchases have spanned the United States, from California to New York, Ohio, Arizona, Texas and Oklahoma. His experience includes, but is not limited to, correcting management/operational issues, major renovations of commercial properties, rehabbing distressed commercial properties, re-positioning and re-branding commercial properties.


Currently, owns and operates a commercial real estate consulting firm specializing in multi-family investments based in San Francisco, CA, The Apartment Consultant.www.TheApartmentConsultant.com.
Currently, Director of Education for a commercial real estate advisory firm, Commercial Property Advisors.www.CommercialPropertyAdvisors.com
Author of best-selling book, Commercial Real Estate Investing for Dummies.
Author of #1 Amazon eBook 2014, Commercial Real Estate for Beginners.
Co-author with Donald Trump, 3 Master Secrets of Real Estate Success.
Currently, holds title to #1-rated, most popular, and most watched YouTube channel on Commercial Real Estate investing.
For 4 years, he has worked with Richdad's Robert Kiyosaki Real Estate Investment Seminars, where he assisted the clients and staff for their multi-day event.
Peter has also worked for Sperry Van Ness Commercial Real Estate and Coldwell Banker previously, focusing on buying and selling commercial real estate and income property in the San Francisco Bay Area.
Peter holds a BS Degree in Applied Physics from Cal-State University Northridge and holds two U.S. patents.
Peter's calling is to "help people, help other people, help people" through servant leadership.
-----------------------------------------------------
RSVP for Fremont Event - May 15 6:30PM Pacific
RSVP for San Francisco Event - May 16 6:30PM Pacific
-----------------------------------------------------