Location
Chinatown
Grant Avenue
San Francisco, CA
San Francisco Chinatown is "Open For Business" and we welcome you to our Walkway Weekend Event Series!
About this event
The San Francisco Chinese Chamber of Commerce and Chinatown Merchants Association wishes to let everyone know that "Chinatown is open for business!" by welcoming everyone to the "San Francisco Chinatown Walkway Weekends" event series.
Every weekend, from July 18th through September 20th between the hours of 11am to 5pm, we invite you to come enjoy a leisurely stroll through historic Chinatown, or perhaps grab a bite at any of our participating restaurants offering outdoor dining, or why not indulge in an Asian shopping experience?
The event series takes place in San Francisco Chinatown's Grant Avenue, between California St and Washington St, and it will be closed to traffic and parked cars to offer you a pleasant, open, walkway experience.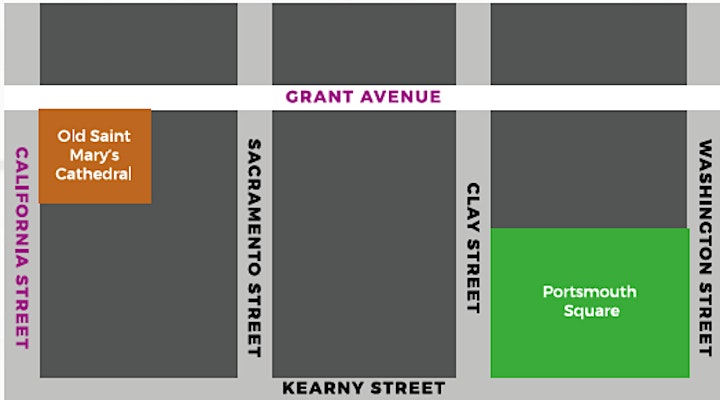 We'd like to thank the San Francisco City Leaders and the event sponsors for which without their support, none of this would be possible.
SPONSORS: San Francisco Chinatown Merchants Association, Chinese Culture Center of San Francisco, San Francisco Chinese Chamber of Commerce, Robert Joseph Louie Memorial Fund, Community Youth Center (CYC), San Francisco Chinatown Visitor Information Center (SFCVIC), Livable City, Sing Tao Daily, Sam Wo Restaurant.
Please visit our site at https://chineseparade.com/special-events/, for our flier and follow us on social media for updates to this event.
Twitter: http://twitter.com/chineseparade
Instagram: https://www.instagram.com/chineseparade/
Facebook: http://facebook.com/chineseparade