San Francisco Bay Area 5th Annual STEAM Colloquium

Friday, January 30, 2015 from 7:30 AM to 4:00 PM (PST)
Event Details

5th Annual San Francisco Bay Area STEAM Colloquium
 Full STEAM Ahead: Designing for Learning
Friday, January 30, 2015, 7:30 a.m. to 4:00 p.m.
Continental breakfast and lunch will be provided  • Parking is included in the registration fee
Space is limited; be sure to register early!
 The STEAM Colloquium is open to all who want to impact students with STEAM, including:
Pre-K to 12 educators, administrators and professionals

Legislators and policy makers

College and university professors, administrators and students

Community organizations

Business leaders

Parents


Keynote Speaker: Jeff Charbonneau
2013 Teacher of the Year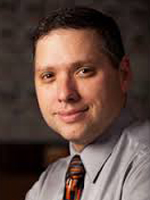 Jeff Charbonneau is a chemistry, physics and engineering teacher at Zillah High School in Zillah, Washington. He's been working in this position for his entire 12 year teaching career. Jeff has a Bachelor of Science in Biology and was a member of the William O. Douglas Honors College at Central Washington University, and holds a Masters of Education from Central  Washington  University. He is a National Board Certified teacher. He has received numerous awards, among them being various business donations and grants totaling more than $25,000 to support the ZHS Robot Challenge, of which he is founder and director. Jeff also participates as the Zillah Education Association Co-President.  

He recognizes that many students see his course subjects as the "hard" science classes and welcomes the challenge to overturn that stigma. In addition to his role as a science instructor at ZHS, Jeff is a yearbook advisor, drama assistant director, science club advisor, and is the 9th grade class advisor. He also is an adjunct faculty member at three colleges and universities, allowing students who do take his classes to earn 24-college credits upon successful completion. Jeff admits his classes are "more rigorous" but says they are designed to be accessible. He's created interactive learning experiences, like the robot challenge, to help students develop confidence in their abilities. Jeff said, "I believe my greatest accomplishments are revealed each time a student realizes that he or she has an unlimited potential. The rest are simply vehicles to make it happen." 
---
Engaging breakout sessions will embrace the strands:
Designing for the Future

Designing for Early Learners

Designing for Integration

Designing for Leading
Sessions include:
Emily Miller
Teaching the NGSS: Supporting English Learners' Engagement in Sense-Making Discourse in Science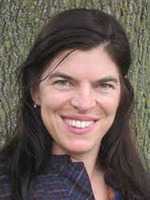 Emily Miller is a practicing teacher and a member of the NGSS Elementary, and Diversity and Equity writing teams. She has taught science as an ESL/bilingual resource science specialist at a Title 1 school for 17 years. Emily teaches the NGSS in her own classroom and improves and refines teaching to the standards with her students. She is consulting with the Wisconsin Center for Educational Research to develop teacher tools to promote sense making and language learning for English language learners in science. Emily authored or coauthored an NGSS culturally responsive engineering grant, a school garden curriculum grant, and a culturally and linguistically responsive teacher training grant for her school district. She is pursuing a PhD at the University of Wisconsin-Madison.
---
Culltural Landscapes Collaboratory (CoLab)
Drs. Ralph Córdova, Ann Taylor, and Phyllis Balcerzak (left to right)



Responsive Design for Educators
ResponsiveDesign is a design-centric theory for studying and innovating teaching practices that casts learners as empathic and visionary prototypers, who emerge as leaders. When educators harness ResponsiveDesign in the form of a powerful collaborative processed called the Inquiry into My Practice (IMP), they transform their classrooms and schools into learning communities of courageously confident problem-solvers and problem-seekers. The IMP works because it harnesses 3 Durable Practices, ones evident in all great educators: Intentional Collaborating; Intentional Instructing in Academic Language and Practices; and, Intentional Critically Reflecting.
Join Drs. Ralph Córdova, Ann Taylor, and Phyllis Balcerzak at a pre-coference event on January 29. For more information visit cccoe-responsivedesign.eventbrite.com 
---
David Gagnon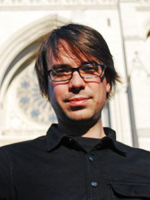 Media, Games, Teaching and Learning

David J. Gagnon (University of Wisconsin, Madison) is a Discovery Fellow and program director of the Mobile Learning Lab in the Wisconsin Institutes for Discovery at University of Wisconsin, Madison. He directs a team of educational researchers, software engineers, artists and storytellers that explore the intersections of learning science and media design, specializing in mobile media, video games and simulation. David is also the Director of the ARIS project, a free and open tool that allows anyone to produce mobile games, stories and tours. He is also active member of the Games, Learning and Society Research community.
---
Dr. Harry Cheng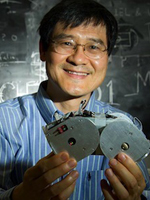 Integrating Computing and Robotics into Mathematics and CTE
Dr. Harry Cheng (University of California, Davis) is the director of UC Davis Center for Integrated Computing and STEM Education (C-STEM). This workshop will provide teachers with exposure to the UC Davis C-STEM integrated curriculum with computing and robotics that aligns with the Common Core, Math and ICT Sector standards to help close the achievement gap and better prepare students for college and careers.  
C-STEM is a UC Approved Educational Preparation Program for Undergraduate Admission to all UC campuses. C-STEM joins a distinguished group of programs with UC A-G Program Status. High schools can easily add the  "A-G approved" rigorous C-STEM curriculum integrated with computing and robotics  to their own school's A-G course lists to satisfy the UC/CSU admission requirements. 
---
Natalie Mann, Walt Disney Family Museum
Animation Integration: Bringing Learning to Life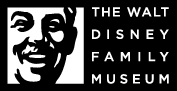 Learn how to build an animation studio using basic materials and animate a short film, honing 21st century skills such as media literacy, creativity, and collaboration. Participants will take away a Multiplane Camera educator guide, and be inspired to integrate animation with their curriculum!
---
Follow the very latest updates on twitter at #steamcolloq
To Register:
Use the registration box at the top of this page. See the payment options below.
1. To pay by check or Purchase Order: click on the "Show other payment options" text link (below the Register button), then click on the Offline Payment button and follow the instructions provided.
Please make checks payable to: Contra Costa County Office of Education

Please mail checks to: CCCOE, attention Hilary Dito, 77 Santa Barbara Road, Pleasant Hill, CA 94523



2. To pay by credit card: click on the Register button and follow the instructions provided.

FAQs
Is my registration/ticket transferrable?
Yes, you may transfer your ticket, however, please update your registration information (see below) or contact us prior to the event so we can update the registration materials.
Can I update my registration information?
Yes, login to the Eventbrite web site to update your information, including the attendee name.
What is the refund policy?
Tickets are non-refundable.  We welcome substitutions.
The name on the registration/ticket doesn't match the attendee. Is that okay?
Tickets are transferrable (see above). We prefer to print the correct name/company info on the name tag, however, we accept walk-up substitutions.
Is there a conference rate for the San Ramon Marriott?
The San Ramon Marriott is offering discounted rooms for $105 per night. Rooms must be reserved by January 8, 2015. Use this link to make your reservation: Book your group rate: STEAM Colloquium >>
Contra Costa County Office of Education thanks The Chevron Corporation for its commitment to the STEAM Colloquium and continued outreach in Science, 
Technology, Engineering, Arts and Mathematics opportunities for all students.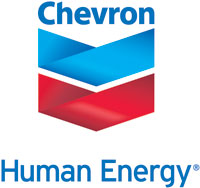 Contra Costa County Office of Education is hosting Full STEAM Ahead: Designing for Learning in partnership with Gateways East Bay STEM Network at CSU East Bay, Alameda County Office of Education, Region IV CISC Visual and Performing Arts Subcommittee, and Alliance for Arts Learning Leadership


For more information please contact:
Hilary Dito, STEAM Coordinator
hdito@cccoe.k12.ca.us
or call (925) 942-3396
When & Where

San Ramon Marriott
2600 Bishop Drive
San Ramon, CA 94583


Friday, January 30, 2015 from 7:30 AM to 4:00 PM (PST)
Add to my calendar
Organizer
Contra Costa County Office of Education
San Francisco Bay Area 5th Annual STEAM Colloquium