San Francisco Bay Area 3rd Annual STEAM Colloquium

Friday, February 8, 2013 from 7:30 AM to 4:30 PM (PST)
Event Details

3rd Annual San Francisco Bay Area STEAM Colloquium
Full STEAM Ahead: Pathways to the Future
Friday, February 8, 2013, 7:30 a.m. to 4:30 p.m.
Continental breakfast and lunch will be provided  • Space is limited; be sure to register early!
STEAM Colloquium Schedule and Resources

The STEAM Colloquium will:

Address critical issues in implementing STEAM education

Showcase best practices in STEAM education

Build leadership capacity for educators

Provide opportunities to develop learning communities throughout the region

The STEAM Colloquium is open to all who want to impact students with STEAM, including:
Pre-K to 12 educators, administrators and professionals

Legislators and policy makers

College and university professors, administrators and students

Community organizations

Business leaders

Parents


Featured speakers include: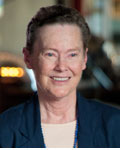 Helen Quinn is Professor Emerita and former Chair of the Department of Particle Physics and Astrophysics at the SLAC National Accelerator Laboratory. Dr. Quinn is a theoretical physicist who was inducted into the National Academy of Sciences in 2003 and holds numerous honors, including the prestigious international Dirac and Klein medals, for her research contributions in particle physics. She is a Fellow and former President of the American Physical Society. She received her Ph.D. in physics from Stanford University in 1967.

Dr. Quinn has had a long term engagement in education issues and has worked on them at the local, state, and national level. Her interests range from science curriculum and standards to the preparation and continuing education of science teachers. (picture credit: Dan Quinn)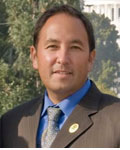 Alex Kajitani is the 2009 California Teacher of the Year, and a Top-4 Finalist for National Teacher of the Year. In a desperate attempt to connect with his underperforming students, he began rappin' about the math concepts he was teaching. Now known around the country as "The Rappin' Mathematician," his CDs and Workbooks are being used in thousands of homes and classrooms around the world. He has been featured on the CBS Evening News, is the first featured teacher in the book, Conversations with America's Best Teachers, and is a contributing author to Chicken Soup for the Soul: Teacher Tales. He has been honored at The White House, and when he isn't teaching in the Escondido Union School District, Alex travels the country speaking with educators and parents on a variety of educational topics.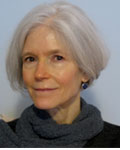 Julia Marshall is chair of Art Education at San Francisco State University. Julia's interests lies in contemporary art and art-based research as they relate to art education, integration of art with the academic curriculum and the intersection between creativity and learning. Her writings include articles in Studies in Art Education, Art Education Journal and numerous art education anthologies. Presently, Julia works with the Alameda County Office of Education's Integrated Learning Specialist Program and SLANT, (Science, Literacy and Art Community Partners), a collaboration of The California Academy of Sciences, the deYoung Museum, and the San Francisco Unified School District.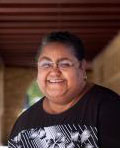 Janice Jackson is Executive Director of Stanford Center for Opportunity Policy in Education (SCOPE). She worked previously at Harvard University, where she provided support for its program for Urban Superintendents Program and other leadership development initiatives such as the Wallace-funded leadership project for state and urban districts.
Dr. Jackson has been a faculty member and researcher at two universities, working in areas ranging from teaching and teacher education to leadership development. She has deep experience in supporting and running schools and school systems, including having served in the leadership cadre of three major urban school systems and as a consultant to many others. And she has worked in the policy arena at the federal level, as Deputy Assistant Secretary in the US Department of Education. Dr. Jackson has also worked as a board member or consultant with a wide variety of major education organizations that support professional development; academic, social and emotional learning for students; and the pursuit of equity.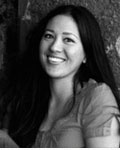 Emily Pilloton is the Founder and Executive Director of Project H Design and Studio H instructor.
Emily founded Project H to use design to empower people, and to get her hands dirty after too many years in an office. She moved to rural Bertie County, in North Carolina, to engage in a bold experiment of design-led community transformation. She developed a design-build class called Studio H to engage high schoolers' minds and bodies while bringing smart design and new opportunities to the poorest county in the state. She is currently implementing her design program at REALM Charter School in Berkeley. Trained in architecture (UC Berkeley) and product design (SAIC), Emily believes in design as an honest process of building and activism for community benefit. Most days she resides in the Studio H classroom/shop with her high school students, but travels occasionally for lectures and workshops around the world. A California girl, runner, Border collie lover, and unwavering optimist, she has appeared on the TED stage and the Colbert Report, and authored the book Design Revolution.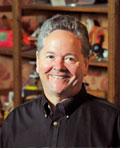 Dale Dougherty is the President and CEO of Maker Media,Inc. Make magazine started in 2005 followed by the first Maker Faire in the Bay Area in 2006. In 2012, Maker Faire was held in the Bay Area with over 110,000 guests, and also at a smaller scale in Detroit and New York. In 2011, the White House recognized Dale as a "Champion of Change: Make It In America," for his work in helping to create high-quality jobs in the United States. In May 2012, Dale led the launch of Maker Education Initiative, a non-profit dedicated to creating opportunities for young people to make. He is passionate about fostering a new generation of 'makers' who are creative, innovative, and curious.


Engaging breakout sessions include:
Using creative teaching to enhance STEM Learning

Early learning and STEAM

Integrating Common Core Standards and Next Generation Science Standards in the STEAM classroom

Follow the very latest updates on twitter at #steamcolloq
To Register:
Use the registration box at the top of this page. See the payment options below.
1. To pay by check: click on the "Show other payment options" text link (below the Register button), then click on the Offline Payment button and follow the instructions provided.
Please make checks payable to: Contra Costa County Office of Education

Please mail checks to: CCCOE, attention Hilary Dito, 77 Santa Barbara Road, Pleasant Hill, CA 94523
2. To pay by credit card: click on the Register button and follow the instructions provided.

FAQs
Is my registration/ticket transferrable?
Yes, you may transfer your ticket, however, please update your registration information (see below) or contact us prior to the event so we can update the registration materials.
Can I update my registration information?
Yes, login to the Eventbrite web site to update your information, including the attendee name.
What is the refund policy?
Tickets are non-refundable.  We welcome substitutions.
The name on the registration/ticket doesn't match the attendee. Is that okay?
Tickets are transferrable (see above). We prefer to print the correct name/company info on the name tag, however, we accept walk-up substitutions.

The STEAM Colloquium wishes to thank The Chevron Corporation for its commitment to increasing Science, Technology, Engineering, Arts and Mathematics opportunities for all students.

Contra Costa County Office of Education is hosting Full STEAM Ahead: Pathways to the Future in partnership with Gateways East Bay STEM Network at CSU East Bay, Region IV CISC Visual and Performing Arts Subcommittee, and Alliance for Arts Learning Leadership at Alameda County Office of Education.

For more information please contact:
Hilary Dito, STEAM Coordinator
hdito@cccoe.k12.ca.us
or call (925) 942-3396
When & Where

San Ramon Valley Conference Center
3301 Crow Canyon Rd
San Ramon, CA 94583


Friday, February 8, 2013 from 7:30 AM to 4:30 PM (PST)
Add to my calendar
Organizer
Contra Costa County Office of Education
San Francisco Bay Area 3rd Annual STEAM Colloquium