Description
San Francisco Azure DataFest: Advanced Analytics & Big Data Conference
Date: May 29, 2018
Time: 9:00AM - 5:00PM
Location: Microsoft Reactor: 680 Folsom Street, #145, San Francisco, CA 94107

Please join us May 29 for the San Francisco Azure DataFest: Advanced Analytics & Big Data Conference! During this 1-day event, speakers from Microsoft, Microsoft partners, and the Bay Area technical community will dive into advanced analytics and big data topics including:
Data Warehousing
Artificial Intelligence
Machine Learning
Internet of Things (IoT)
Business Intelligence (BI)
Application Development
Blockchain
Cognitive Services

We want to thank our awesome sponsors - please visit with them at the event!


Nihilent Technologies, Inc.
Datastax
Price Waterhouse Cooper
DesignMind
Databricks
Purple Drive Technologies LLC
Zillionix
Paxata
ImanisData
Menlo Technologies
Attunity
MemSQL
Talend
*Note, this is a paid conference—admission is $22.00. Seats are limited—reserve yours today!
Speaker Highlights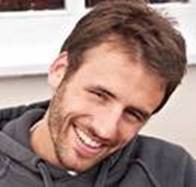 Corey Sanders, Head of Product for Azure Compute at Microsoft will kick off this event. Corey is responsible for Windows VMs, Linux VMs, Service Fabric, Event Hub, Event Grid, Service Bus, Azure Container Service, Batch Computing, and the compute technology supporting large Microsoft services.
Agenda
The day will start with a general session keynote, followed by two technical sessions. Enjoy a lunch-n-learn then choose from several breakout sessions in the afternoon. A call for speakers is now open. If interested, please visit https://sessionize.com/call-for-speakers-sanfran-azuredatafest2018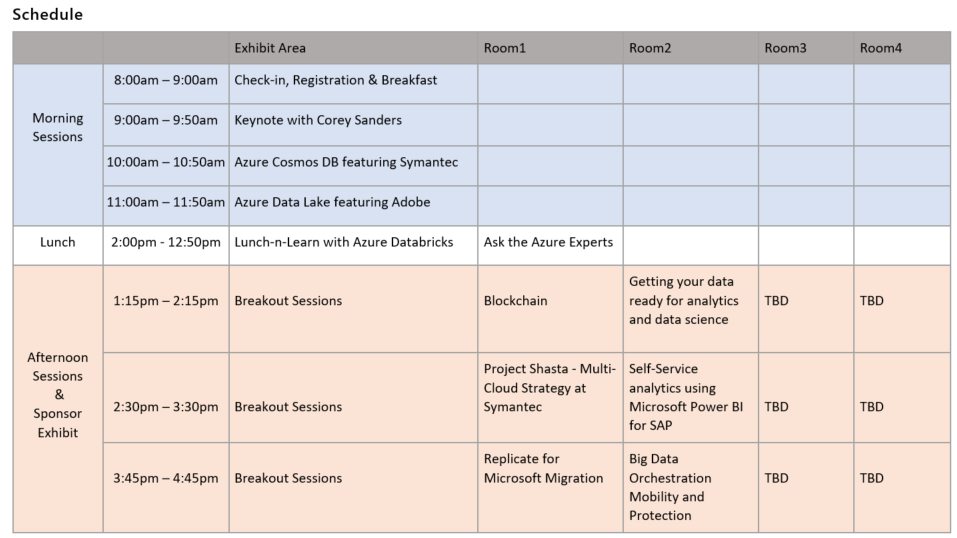 Thank you for registering and we look forward to seeing you all at the event! Please help spread the word via Twitter (@azuredatafest #azuredatafest2018), LinkedIn, etc.
If you are interested in sponsoring this event, please visit: https://callforsponsors-sanfran-azuredatafest2018.eventbrite.com
If you have any questions, please email us at adfsf.team@outlook.com