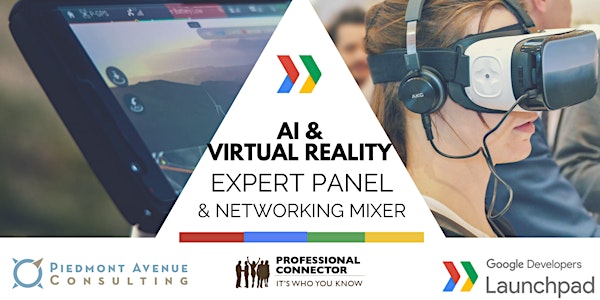 San Francisco AI and VR Expert Panel & Networking Mixer - Google Developers...
Event Information
Location
Google Developers Launchpad Space
301 Howard Street
4th Floor
San Fransisco, CA 94107
Description
Join us for an Artifical Intelligence (AI) and Virtual Reality (VR) Expert Panel and Networking Mixer on Tuesday, September 19th, 2017 from 6:00pm-8:00pm at Google Developers Launchpad Space, 301 Howard St, San Francisco, CA 94105 (4th Floor).
Are you looking to network with professionals who are particularly interested in technology, Artificial Intelligence (AI) innovation and the future of Virtual Reality (VR) and mobile graphics? Come and meet other professionals in this growing industries. This is also the perfect event for anyone from other industries and backgrounds who wants to network and learn more in general. We encourage everyone to come and enjoy this panel and networking event at Google's Developer Launchpad space.

During the event, enjoy complimentary drinks and light snacks from our lead sponsor Google Developers Launchpad and Scotch Tasting from HOOCH.
RSVP Now at https://san-francisco-vr-ai-event.eventbrite.com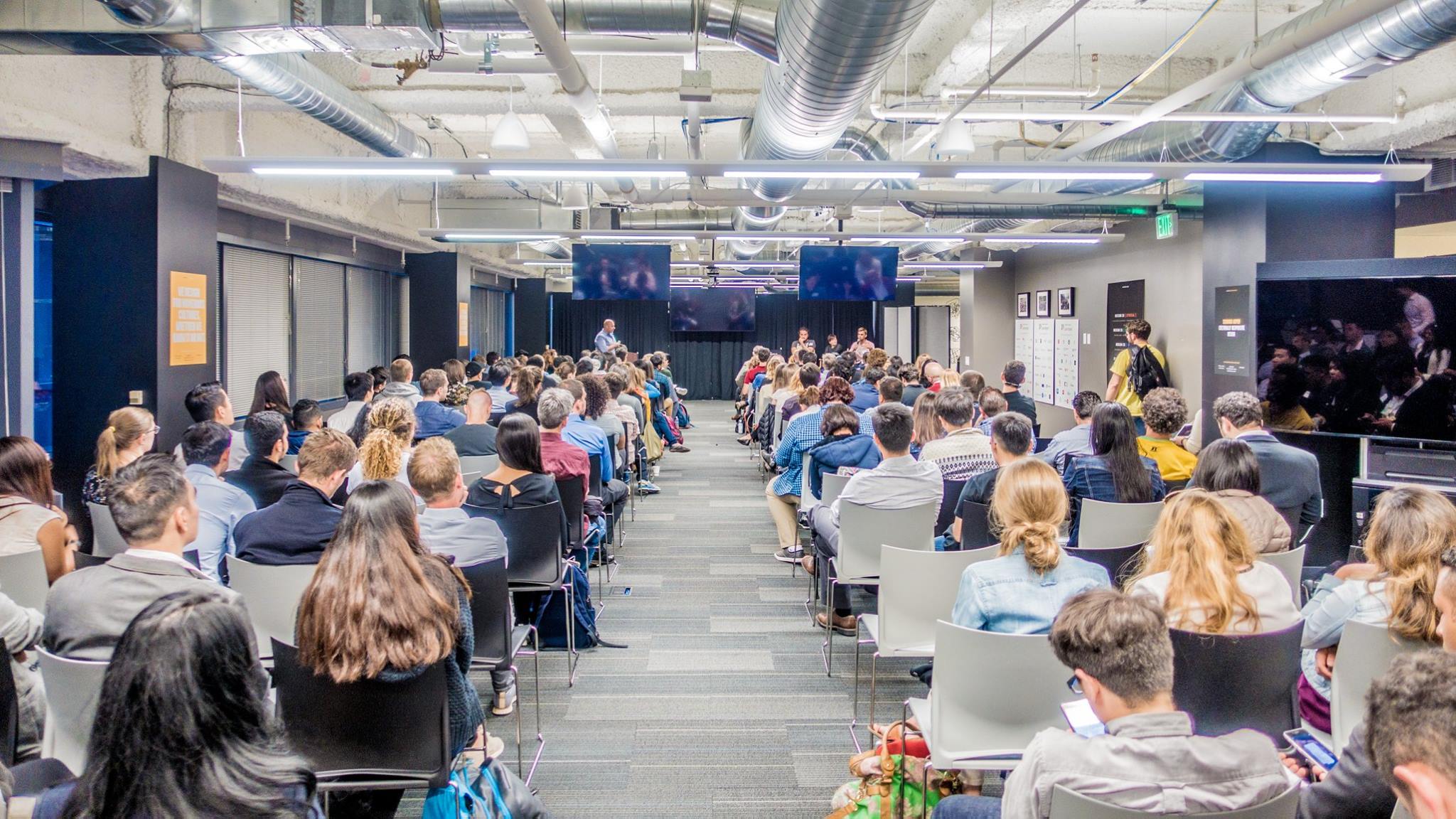 ---
Event Agenda and Info:
6:00pm to 7:00pm: Networking
7:00pm to 7:15pm: Google Launchpad Introduction
7:15pm to 7:45pm: Expert Panel
7:45pm to 8:00pm: More Networking
The expert panel will be examining the future and the current position of both AI and VR. The continuing rise of the AI and VR industry is obvious and we'll discuss where it's heading over the next few years, with particular attention to its impact on our everyday life.
RSVP Now at https://san-francisco-vr-ai-event.eventbrite.com
Early Bird tickets available for $15 or pay $25 at the door (Cash only at the door).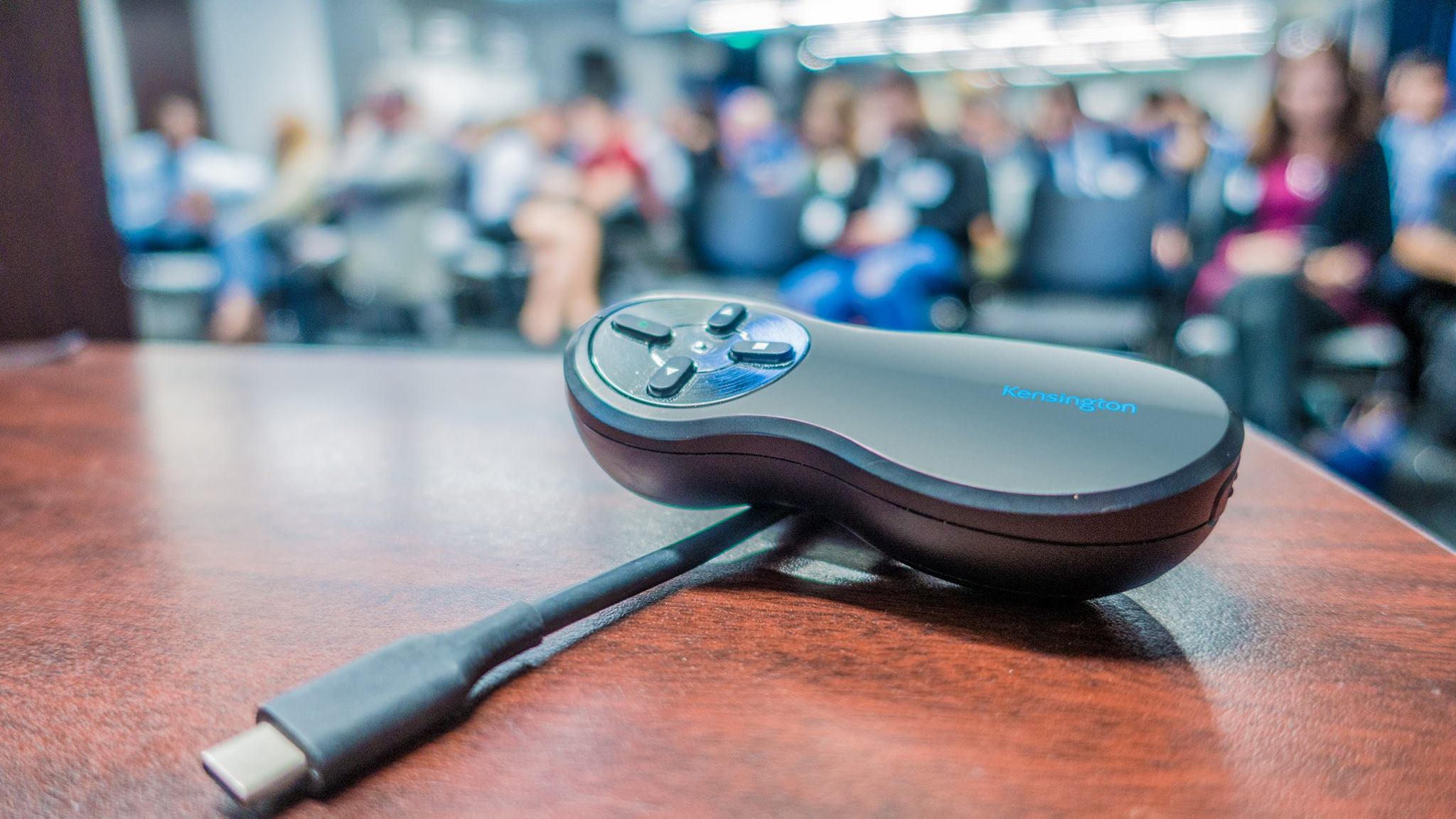 Special HOOCH Scotch Tasting
HOOCH is proud to present a tasting of two top-shelf spirits you are bound to love! Download the HOOCH app before the event to redeem free tastings of:

Bruichladdich The Classic Laddie Scotch
Smooth as pebbles in a pool. It's clean, fresh and lively with both the oak and the grain in perfect harmony.
The Botanist Gin & Tonic
Classic cocktail with a luxurious taste. The Botanist is a Scottish Gin featuring hints of 9 gin aromatics and 22 hand-picked botanicals. Say hello to your new favorite Gin.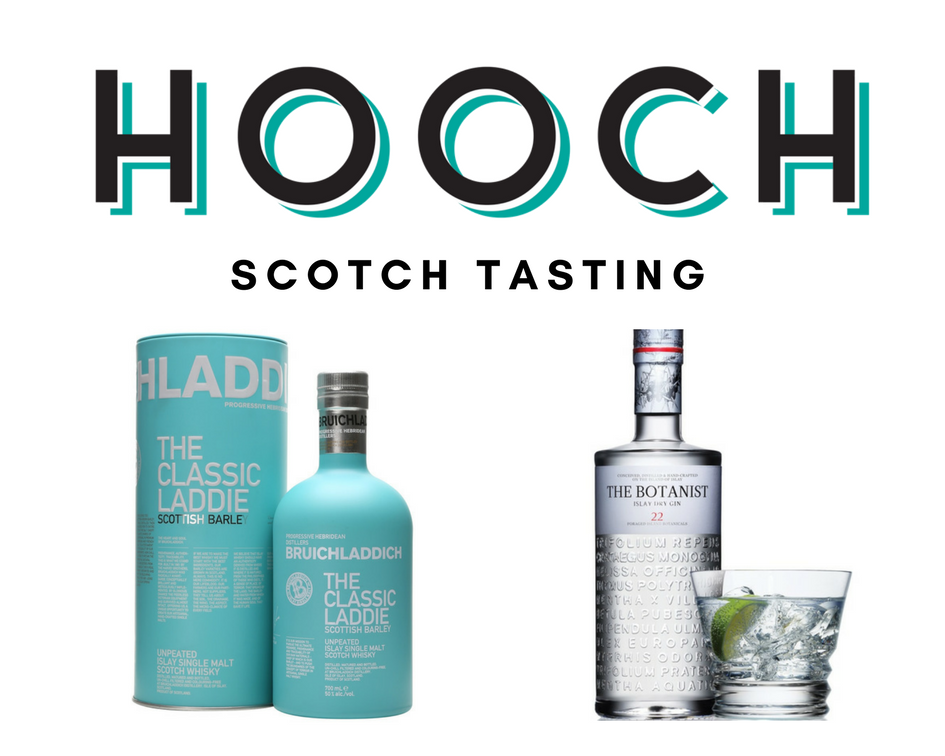 ---


Expert Panel Coming Soon...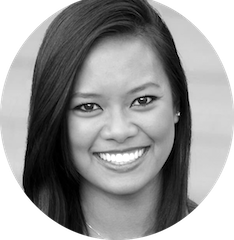 Neilda Pacquing Founder of SparkWorks Creative LLC
Neilda Pacquing explores the ways AR/MR/VR has the power to teach empathy and share experiences to others in new ways. She is a product designer, entrepreneur, AR/MR/VR evangelist, and mentor with experience working for companies such as Sephora and Bank of America designing for a variety of digital platforms."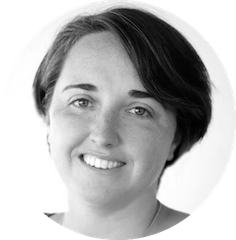 Stacy McKenzie Director of Lucid Studio at Lucid VR
Stacy McKenzie is an experienced video producer and director filming anything in VR with an unrelenting passion for visual storytelling and cinematography.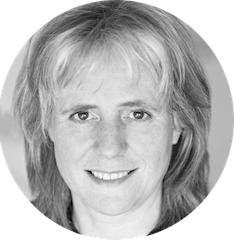 Tish Shute is Director of Technology Planning, AR/VR, in the Corporate Strategy Department of Huawei.
Previously Tish worked with Will Wright (Sims, Sim City) to create a new generation of mobile social experiences based on neural nets and innovative approaches to machine learning. At Stupid Fun Club Tish worked with Will on next generation entertainment - smart toys, augmented reality television and games. Tish has taken a leading role in the emergence of augmented and virtual reality into the consumer market. She is co-founder of Augmented Reality.ORG, a global not-for-profit organization dedicated to advancing augmented and virtual reality (AR and VR). She also co-founded Augmented Reality Event (ARE) and Augmented World Expo which is now in its seventh year and the world's largest event focused on AR and VR. Tish is a recognized speaker in the AR and VR industry as well as a sought after advisor for augmented and virtual reality initiatives. Tish began her career in design and technology doing visual effects for film, television, theme parks and aerospace.
RSVP Now at https://san-francisco-vr-ai-event.eventbrite.com
Sponsors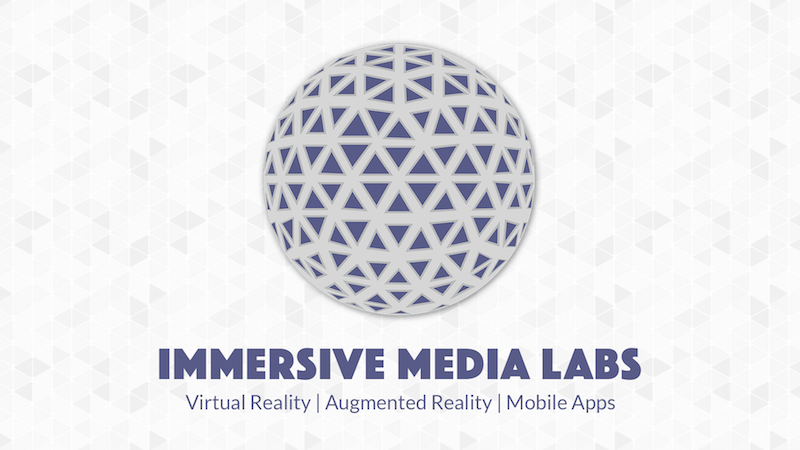 Immersive Media Labs is a creative agency and digital production studio specializing in virtual reality and the production of unique immersive experiences. Check out their website at www.immersivemedialabs.com



---
RSVP Now at RSVP Now at https://san-francisco-vr-ai-event.eventbrite.com
Early bird tickets available for $15 then pay $25 at the door (at the door cash only)
AI and VR Expert Panel & Networking Mixer
at Google Developers Launchpad
on 301 Howard Street, San Francisco
9/19/17 - SF
6:00 PM to 8:00 PM (PDT)
---
Launchpad Space is an event-based community space in San Francisco. Developers and startups can attend to receive free technical training, one-on-one mentoring and more education aimed at driving their success.
Learn more here.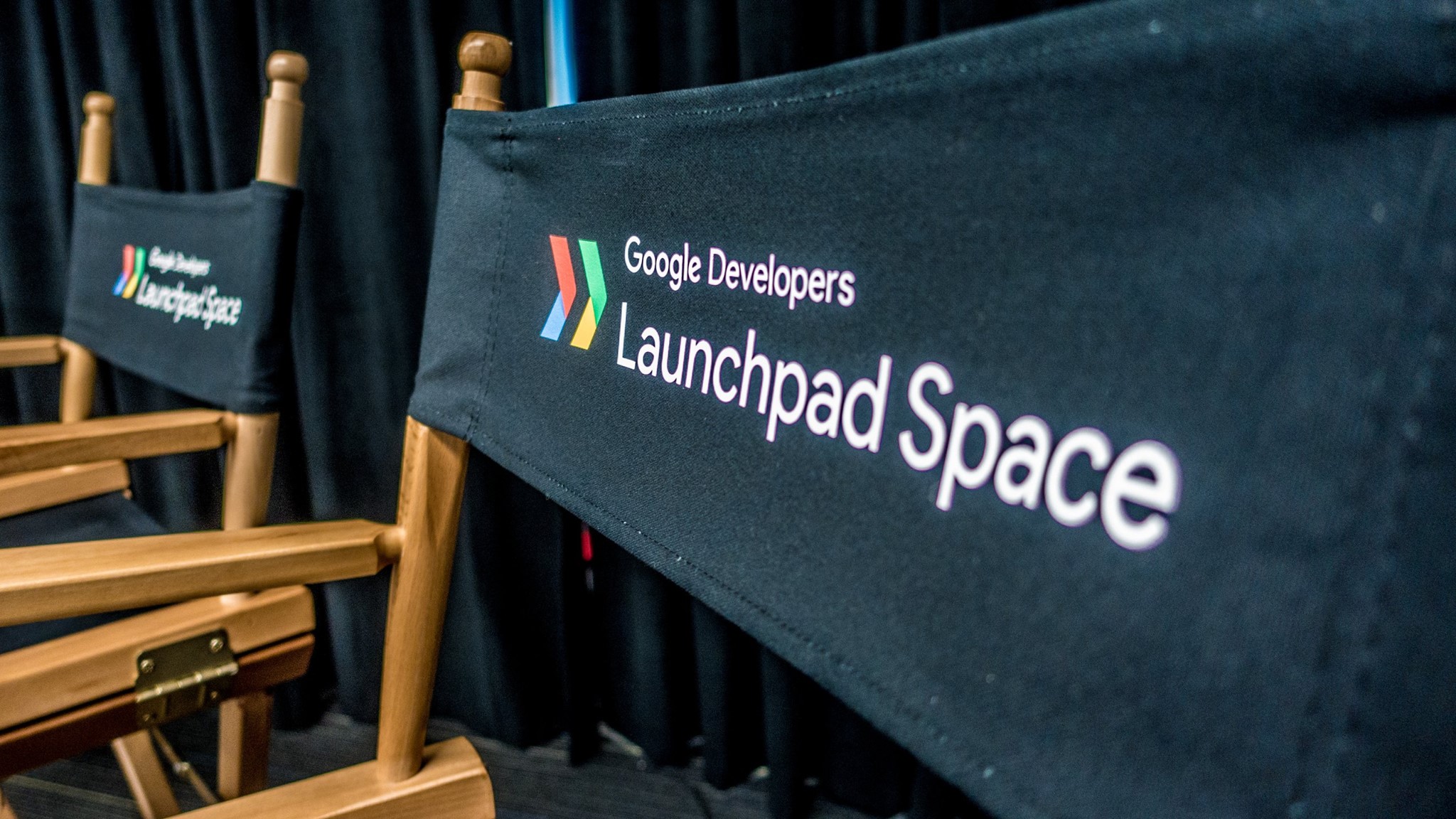 ---
Our Event Host - David Mitroff, Ph.D.
David is a sought-after speaker on a wide range of topics from social media to peak performance. Through his consulting, lectures, training and keynotes David Mitroff, Ph.D. (www.DavidMitroff.com) has educated more than 25,000 business owners. He is an Instructor for the University of California at Berkeley's Internal Diplopia Business program and a Google Mentor for the Google Developers Launchpad program. He has been featured media expert for NBC, ABC, San Francisco Business Times, Hospitality Technology, California Lawyer, and more.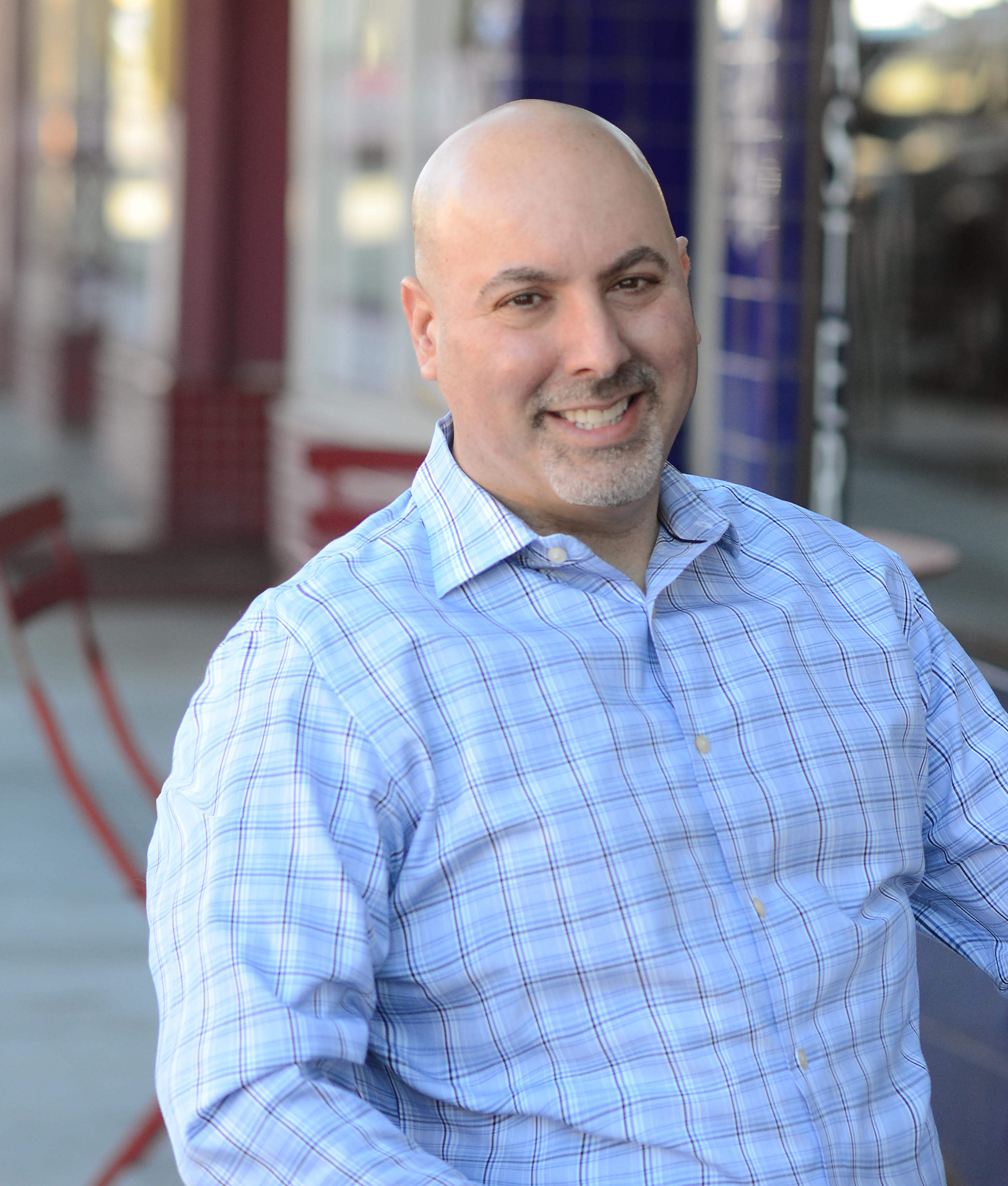 ---

Professional Connector: a vision of Piedmont Avenue Consulting, Inc.
@ProfConnector @DavidMitroff

Professional Connector. A vision of Piedmont Avenue Consulting, Inc.
We organize and promote hundreds of Bay Area business networking and social mixers to specifically target Business Strategies and Small Medium Business Enterprises and provide industry professionals with a chance to make new business and personal connections, build their network, find new clients, and expand their business. We bring the SF Bay Area working community together and strive to promote positive business relationships.
---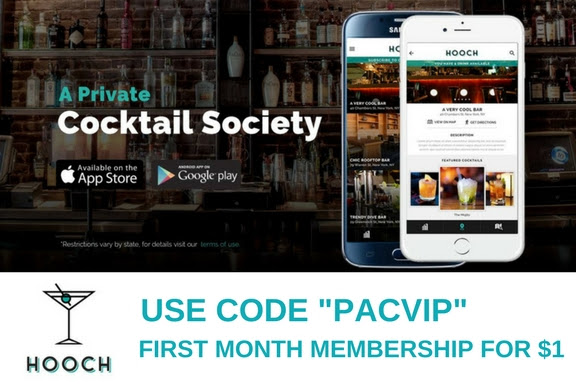 HOOCH is the first-ever subscription drink app where members receive One FREE Drink Every Day, at top bars and restaurants around San Francisco. Use code "PACVIP" and get your First Month membership for $1! It is your chance to discover top venues, premium cocktail and drink options, and invite-only events and experiences. https://hooch.co/
---
FREQUENTLY ASKED QUESTIONS
Why & Who should attend this event?
Professionals who want to socialize, entrepreneurs, business owners, attorneys, bankers, real estate developers, physicians, technology gurus, sales and marketing experts, and others will greatly benefit from attending and networking with each other at this event.

How many people show up?
Our events usually see anywhere from 45 to 400 people depending on the venue. We make sure people are open and approachable, regardless of how many people show up. You will be able to meet and talk to anyone; our greeters will be there to make introductions and keep things moving.

What to Bring:
Bring your business cards. Bring at least one card for the event organizer, so we can enter you in a raffle.

How to Dress:
This is after work networking, so even if you did not work...pretend and dress like you did! We all look good when we dress professionally. We always take pictures at our events, so you want to look your best!
Photography:
Our events are photographed for our Websites and Social Media sites. By attending our event, you give us permission to take photographs and use the images. All participants at our events are beautiful people and are subject to be photographed and used to promote future events.
RSVP Now at https://san-francisco-vr-ai-event.eventbrite.com
Date and time
Location
Google Developers Launchpad Space
301 Howard Street
4th Floor
San Fransisco, CA 94107
Refund policy