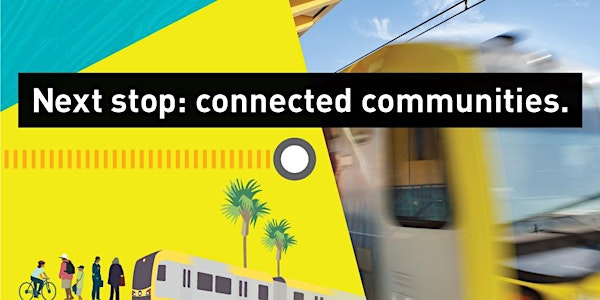 San Dimas Gold Line First Last Mile Community Walk Audit
When and where
Location
San Dimas Senior Citizens Center 201 E. Bonita Ave. San Dimas, CA 91773
Description
Join Metro and the City of San Dimas as we explore how to help you walk and bike to the future San Dimas Gold Line Station. In this Community Walk Audit, we will walk together, evaluate the current environment, and envision how to improve access to the future station.
This event is an integral part of the development of a First/Last Mile Plan for the Foothill Gold Line Extension Phase 2B. The 12.3-mile Gold Line extension will add stations in the cities of Glendora, San Dimas, La Verne, Pomona, Claremont and Montclair, and the First/Last Mile Plan will identify pathways and physical improvements which will help people walk to, bike to and otherwise access the future stations.
The event will consist of an introduction to the walk audit, an approximately one-hour walk, and a debrief and survey at the end. The walk will cover one to two miles and may occur during hot weather, so we recommend wearing comfortable shoes and wearing hats or applying sunblock as necessary. Water and refreshments will be provided by the project team.
Parking is available onsite. Walking, biking or using bus transportation to reach the event is also encouraged.
Please register by clicking on the green button above. We look forward to walking with you!